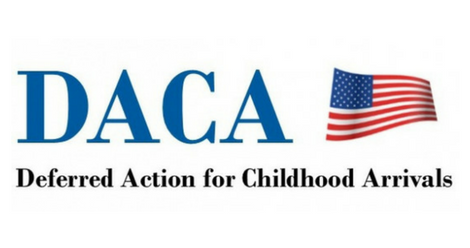 News
DACA and DREAMERS: A Fast Fact Reading List
This content contains affiliate links. When you buy through these links, we may earn an affiliate commission.
Rioters, you've probably seen a lot of information on your feeds about DACA and DREAMers, especially since Attorney General Jeff Sessions recently announced that the current administration is going to shut down DACA. But what is DACA? Who are the DREAMers? And how, with all the misinformation, fear, and hate out there can you possibly figure it out?
Fortunately, I've created a Fast Fact Reading List of (mostly) primary government sources for you. If you read this article and click on the relevant links to transcripts from speeches, government memoranda, and bills, then you'll know the bare minimum facts to acquaint you with this issue.
What is DACA?

DACA stands for "Deferred Action for Childhood Arrivals" and is an immigration policy enacted in June 2012 by the Department of Homeland Security that would allow undocumented immigrations who had been brought to the United States as children to file for a semi-protected status. Of course, there are numerous guidelines people must adhere to and the process can be quite complicated. To learn more about the specifics, click here to go to the US Citizenship and Immigration Services' page on DACA.
Who created DACA?
This is a complicated question. Most news sources tell you that DACA was created by former President Obama in an executive order. However, after combing Obama's White House archives and the Federal Register's page on executive orders and doing some old-fashioned Googling, I could not find an executive order. (If you can, please let me know so I can update this page.) Instead, I learned that former Secretary of Homeland Security Janet Napolitano issued a memorandum on June 15, 2012 setting forth the updated immigration policy. Obama endorsed this policy on the same day in the White House's Rose Garden, which you can read here.
Where can I learn more about DACA?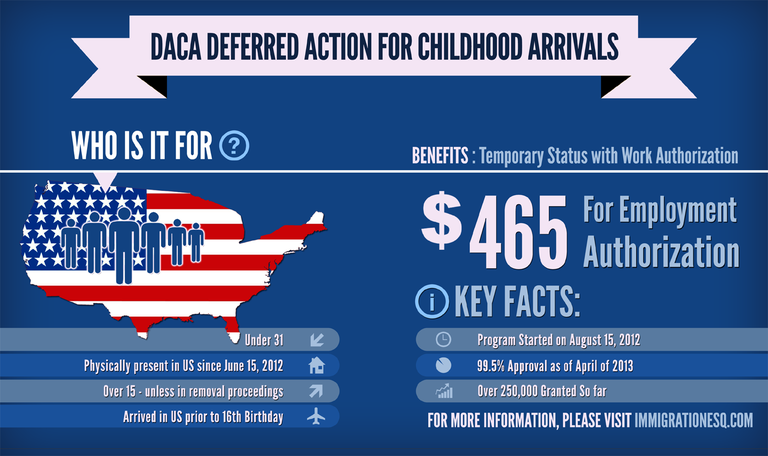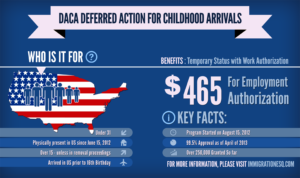 In 2013, the National Immigration Project of the National Lawyers Guild in coordination with the American Immigration Council's Legal Action Center and the American Immigration Lawyers Association created a multi-page Practice Advisory to better explain the issue. While much of the information is in complicated legalize, the average layperson should be able to skim the document and learn more about DACA, including whether or not there are fee waivers, what documentation is necessary, and what crimes make a requester ineligible. It's oddly soothing in its directness. The above USCIS page on DACA also has some very accessible information.
Who are the DREAMers?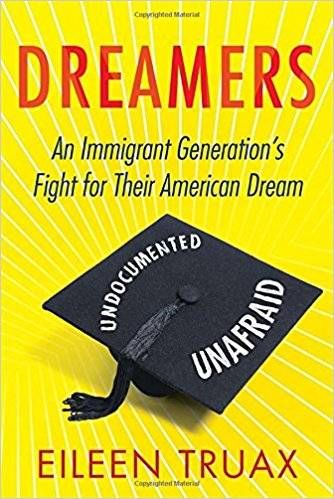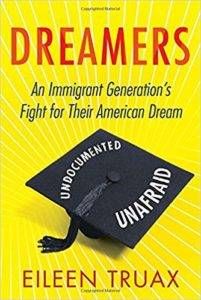 Another term that you will see referenced repeatedly in relation to DACA is "DREAMers." DREAMers are undocumented immigrants brought to the US as children. Two good resources are Dreamers: An Immigrant Generation's Fight for Their American Dream by Eileen Truax and The DREAMers: How the Undocumented Youth Movement Transformed the Immigrant Rights Debate by Walter J. Nicholls.
Where did the term "DREAMers" come from?
Getting into the etymology of the term is too complicated for this short post, but, essentially, the term originated from the 2001 S. 1291 DREAM Act. The Development, Relief, and Education for Alien Minors Act (DREAM Act), sponsored by Republican Senator Orrin Hatch, was intended to allow individuals to obtain certain things such as higher education assistance and the removal their unlawful alien status. It was preceded by H.R. 1582 and H.R. 1918, both of which would have assisted undocumented students. Other DREAM Acts were introduced at later dates, most famously in 2010 as S. 3827, the DREAM Act of 2010. However, none of these advanced to become law. You can read the texts of these bills at the above links and look up related bills, actions, and sponsors.
So what now?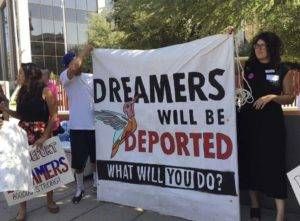 Here's where we get political. Personally, I am against the elimination of DACA, and I will be contacting my representatives to either urge them to stand against the elimination of DACA or pass legislation protecting people who were brought to the US as children. I think it's unfair to punish someone just because they were born outside this country. That goes against our identity as a country partially built by immigrants. If you feel as I do, find your Representative here or your Senator here.
And, hey, thanks for reading, Rioters.
Save