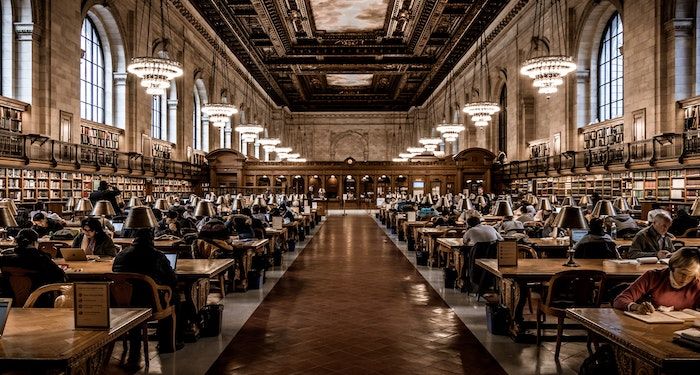 Fiction
8 Books About Cutthroat Academic Environments
This content contains affiliate links. When you buy through these links, we may earn an affiliate commission.
Two years ago, the Aunt Becky College Admissions Bribery Scandal came to light. Last month, the documentary Operation Varsity Blues was released, and I for one do not have the energy to watch it until my own academic semester is over, but I'm very much looking forward to it.
I come from a family of public school teachers, and I myself attended both public and private schools throughout my education. I also worked at a private school with very high-achieving students, though to my knowledge none of the students or their parents were bribing schools or paying people to take tests! But I have seen how exhausting and toxic academic environments can become when unchecked. It's awful for everyone: children should not be subjected to such stress about their futures; parents should not feel like they have to one-up each other at every step of their children's lives; school faculty and staff shouldn't be put in the position of being the intermediary between unreasonable parents and high stakes schools; and of course, that's without even getting into how college admissions in this country are already hugely problematic and contribute to the ever-growing class divide by limiting access, skewing expectations, and…oh, so many other reasons.
I sincerely hope you have not had to experience cutthroat academia yourself, but reading about it can be kind of awesome. Dark academia is so hot right now as a literary mood, but often that comes with an SFF edge. These novels take place in the real world, which honestly makes them even scarier.
---
Operation Varsity Blues is now streaming on Netflix. I'll hold off on that until after finals and just do some reading, and I'll also be searching the depths of the internet for All I Wanna Do, Flirting, and other prep school movies I haven't seen in years…