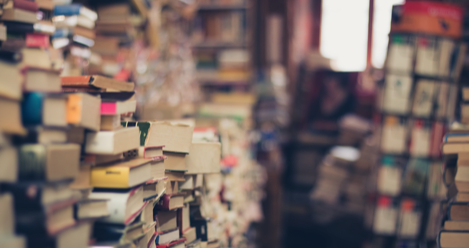 Customer Wins Indie Bookstore in Raffle: Critical Linking, September 12
Sponsored by Penguin Random House
---
The UK's newest independent bookseller is gearing up to open his doors – after winning a bookshop in a raffle.
The unusual prize was dreamed up by Paul Morris, who opened Bookends in Cardigan four years ago. The shop is profitable and would have made an estimated £30,000 in a sale, but Morris said he wanted to give someone else the chance to realise their dream of running a bookshop. Over the last three months, anyone who spent more than £20 was eligible to be entered into a raffle to win it.
---
Baldwin hosted Josephine Baker, Miles Davis, Nina Simone, Ella Fitzgerald, Beauford Delaney, Harry Belafonte, and Sidney Poitier. He was adding to the long list of famous artist visitors to Saint-Paul-de-Vence (Henri Matisse, Georges Braque, Pablo Picasso, Fernand Léger, Joan Miró, Alexander Calder, Jean Cocteau, and Marc Chagall had all spent time there).
Visit the cribs of James Baldwin, Virginia Woolf, the Brontës, and more famous writers.
---
Fox 2000 has moved up the release date for its adaptation of Angie Thomas' The Hate U Give by two weeks to October 5. It now will open in limited release then expand the following week and go wide on October 19.