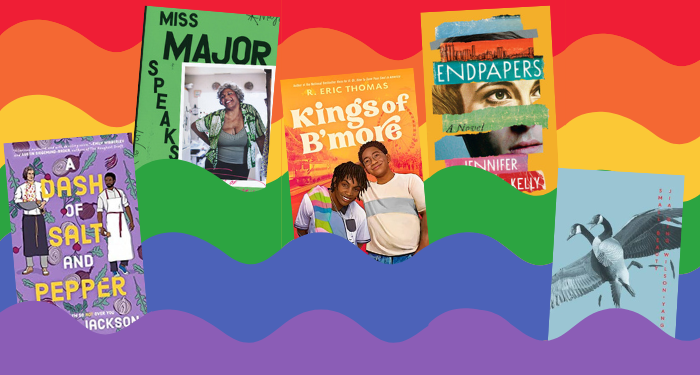 LGBTQ
Your Curated Queer TBR for February
This content contains affiliate links. When you buy through these links, we may earn an affiliate commission.
Sometimes people ask me if I'm a mood reader or a TBR-maker, and I never know how to answer because I don't really understand the question — I'm both! I'm constantly making TBRs for myself (yearly, monthly, weekly), and I'm also constantly ignoring those TBRs and reading random library books instead. I read what I feel like reading, and I like having lists of options.
If you're like me, this list is for you! It's a queer TBR for February that celebrates the month and the season. I've chosen books that honor queer Black history for Black history month, books with wintery themes, romances (and anti-romances!) for Valentine's Day, and, of course, some fantastic new releases. If you're looking to read seasonally, or if you're the kind of reader who enjoys themed reading, I hope this list will help you craft the perfect February TBR. If you're a staunch mood reader, I hope you'll still find something great to suit your February whims.
Of course, what's most exciting about making these monthly queer book lists is just how many books there are to choose from! We are positively swimming in new queer books, and — you guessed it — the sea of queer backlist titles isn't getting any smaller, either. There's a book here for every reader, no matter what kind of queer lit you're craving.
---
Looking for more queer books to fill up your February TBR? Check out this list of the best LGBTQ+ books of 2022, in case you missed a few! And if you're in the mood to preorder some great queer books, we've got you covered with these 2023 LGBTQ books, and these indie queer books out this year!