Crossover Appeal is a weekly feature that challenges the idea that you have to choose a side between YA and adult fiction. Each week we'll feature a book that has been marketed as YA and a book that has been marketed as adult and tell you why everyone should be reading them, no matter what happens to be your comfort zone.
__________________________

YA Books for Adult Lit Readers
If I Stay and Where She Went by Gayle Forman
When Mia is in a coma after a tragic accident that kills her mother, father and younger brother, she can somehow see and hear everything that is happening around her, even things that happen outside of her hospital room. She has no idea why it's happening, but soon it's clear: she must choose to stay or go. Her boyfriend, Adam, plays a key role in her decision. Where She Went takes place three years after the accident and we see the world from Adam's point of view, everything from the accident to how things changed.
Why You'll Love It
This book was huge in the YA reading community and outside of it as well, but I think it has a description that would easily lead people unfamiliar with YA to pass right over it. When I was younger, I was obsessed with those maudlin stories about young girls who had cancer or were in some horrific accident and were dying; let's be honest, the description sounds like those novels. But Mia, her family, Adam and every other character in these two novels are so very real and the tragedy is the defining moment of their lives. Since Adam and Mia are both musicians, If I Stay and Where She Went are rich with details about music and the punk scene. Forman is a talented writer and I think anyone who enjoys a good, character-driven story, especially ones that will leave you a little weepy, will love these novels.
Adult Books for YA Lit Readers
Salvage the Bones by Jesmyn Ward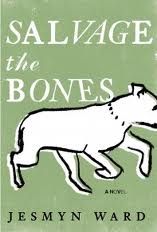 Esch lives in The Pit with her brothers and father, deep in the Louisiana Bayou in a small town called Bois Sauvage. The novel begins ten days before Hurricane Katrina hits their home and the story is clouded with the ominous, necessary tasks that lead up to a hurricane, like filling every container you can with water and boarding up the windows. This miniscule glimpse into the life of this one family allows us to see the aftermath of another tragedy, the death of Esch's mother during the birth of her youngest son, Junior. There is tension with their father, who is trying to protect the family and do the best he can after the death of his wife. There is tension between brothers: Randall wants to get a scholarship to play basketball, Skeetah is helping his fight dog China raise her puppies so he can sell them. When Esch finds out she is pregnant, she tries to keep it a secret from everyone she loves.
Why You'll Love It
Apart from the fact that Esch is 14, I think this might seem like a strange choice. The writing is very lyrical and beautiful, with Esch often seeming older than her 14 years, but this is the rare novel that combines lyrical writing with a tightly plotted story, exploring the intricacies of one family's struggle in as a black family in the rural south. While some were disappointed that the National Book Award didn't honor more "expected" books, I'm so grateful Salvage the Bones is getting the attention it deserves. I might never have read it if it weren't for the National Book Awards and I hope more people, fans of YA included, will read it now.