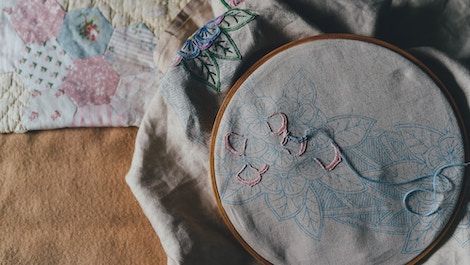 Book Fetish
Your Ultimate Guide To Cross Stitch Bookmark Patterns
This content contains affiliate links. When you buy through these links, we may earn an affiliate commission.
We love anything related to cross stitch here at Book Riot. We've looked at badass literary cross stitch patterns and highlighted some sweet cross stitch patterns for book lovers. One thing we haven't done in a minute, though, is round-up some of the amazing cross stitch bookmark patterns out there. Even for those of us who are rabid dog ear readers (me), there's still a need for a great bookmark or two. Why not learn a skill—or better hone ones you've got—with these cross stitch bookmark patterns?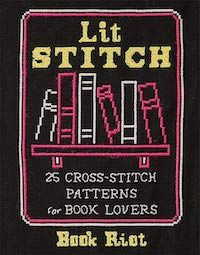 (And if you want more bookish craftiness, check out our collection of literary cross-stitch patterns, Lit Stitch: 25 Cross-Stitch Patterns for Book Lovers.)
Bonus: most of these are super affordable to purchase, all are instant downloads, and you can pick up the floss, needles, and canvas (hot tip: for bookmarks, you likely want to purchase some plastic canvas for a more durable finished product!). If you decide you're going to go all out with this hobby, you can also procure a nice bookish needle minder, too.
I've included a little of everything in this roundup: bookish patterns, non-bookish patterns, recognizable art, and more. There's something for every kind of stitcher.
Awesome, Creative, and Fun Cross Stitch Book Mark Patterns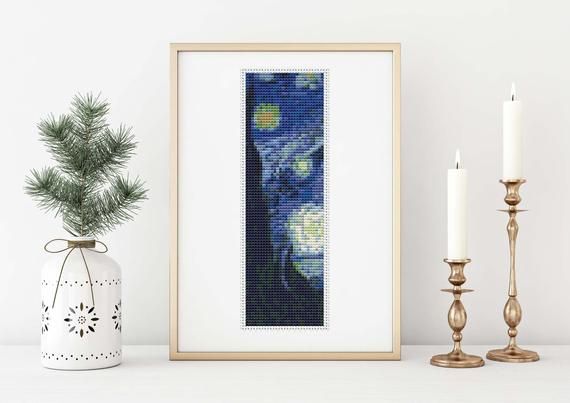 Make one of the most recognizable pieces of art into a bookmark. Starry Night cross stitch pattern, $4.
Set of three feather bookmark patterns, $13.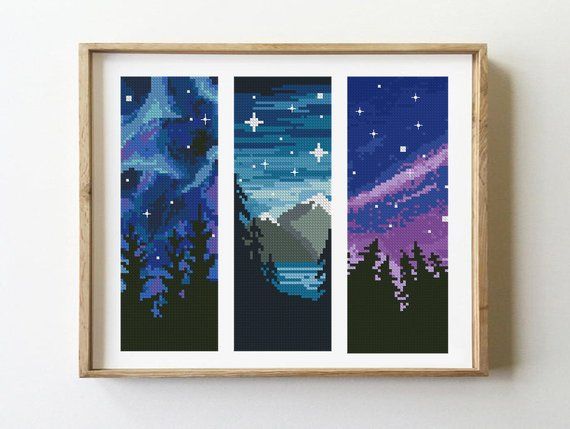 These bookmark patterns are perfect for nature lovers. $7.80.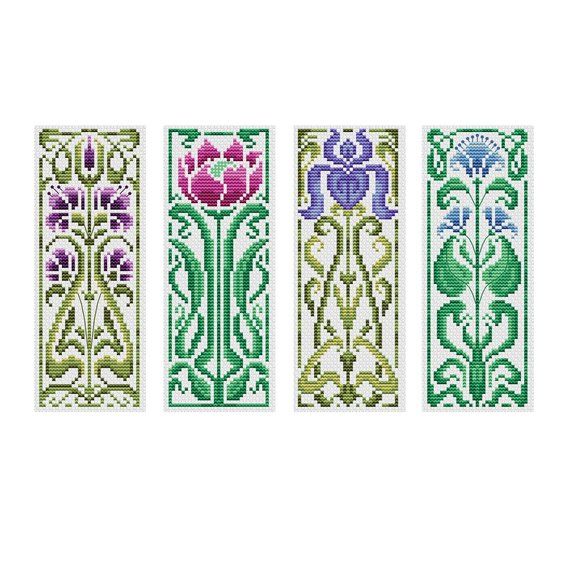 Love Art Nouveau? These bookmarks are perfect for you. $5.50.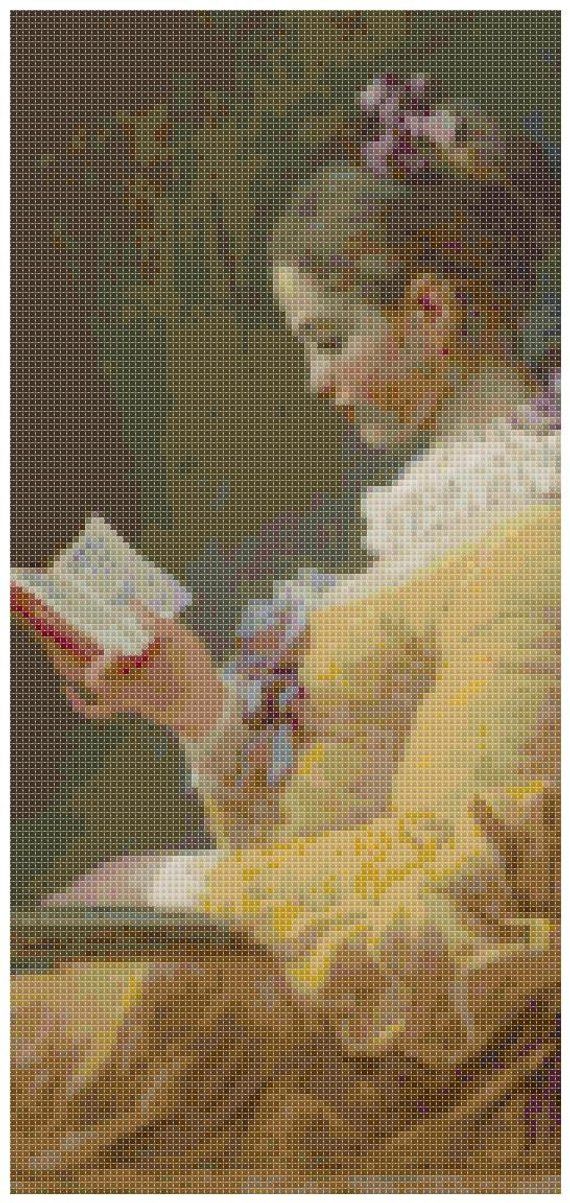 Make the famous Young Girl Reading piece of art into a bookmark. $4.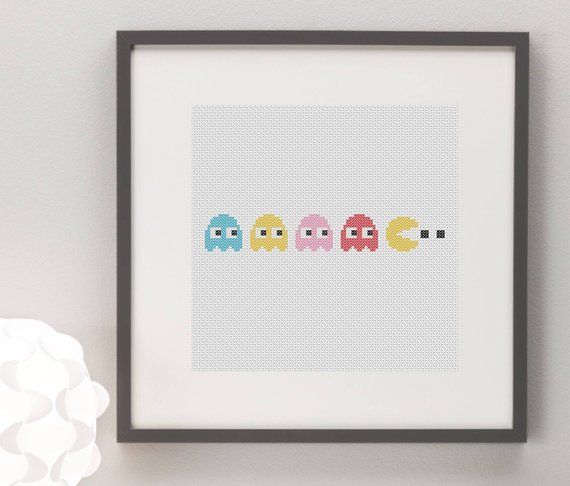 It's a Pacman cross stitch bookmark pattern! $3.
These owl bookmark patterns are a hoot. Nine patterns in all for $10.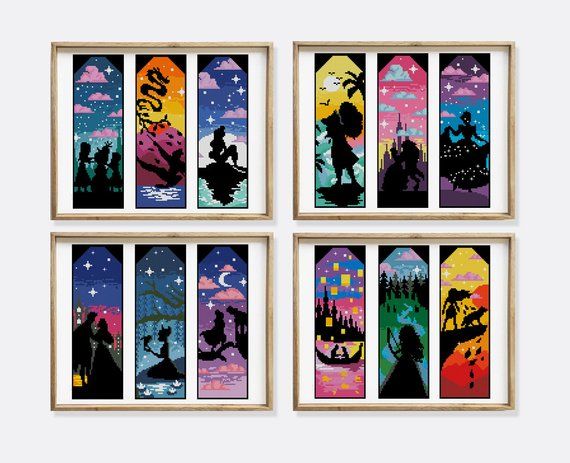 Disney fans: these are for you. Grab a set of 12 Disney princess cross stitch bookmark patterns for $20.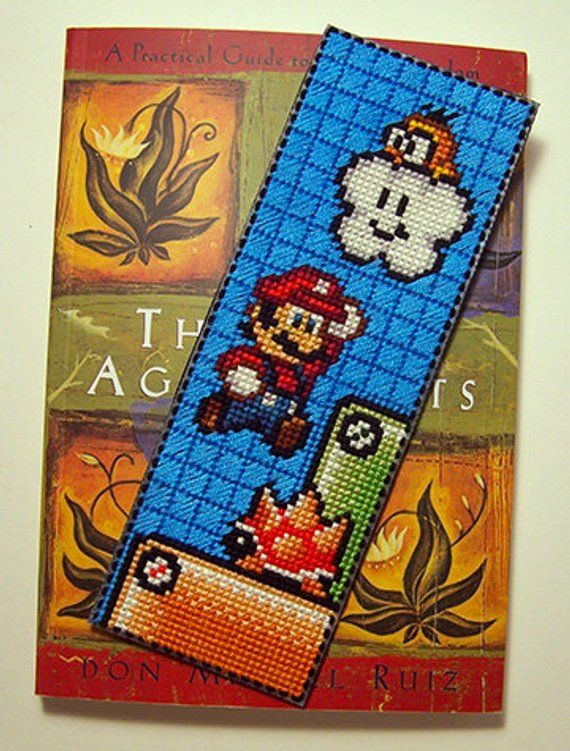 1 up with these Super Mario cross stitch pattern. $4.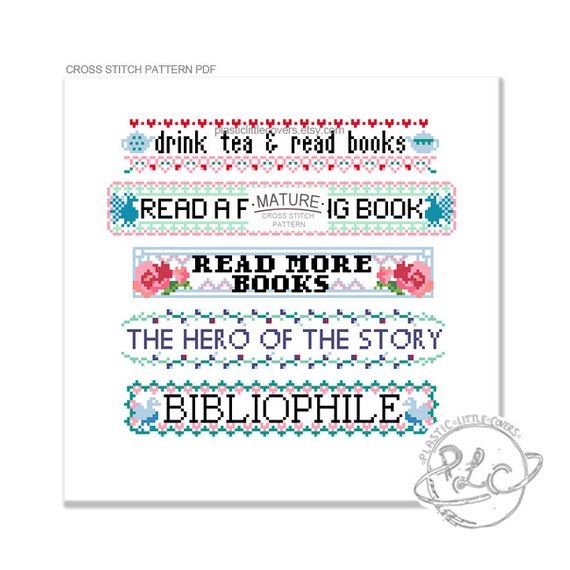 For the truly bookish, a set of bookish cross stitch bookmark patterns. $5.50.
Make yourself a happy little cactus bookmark. $3.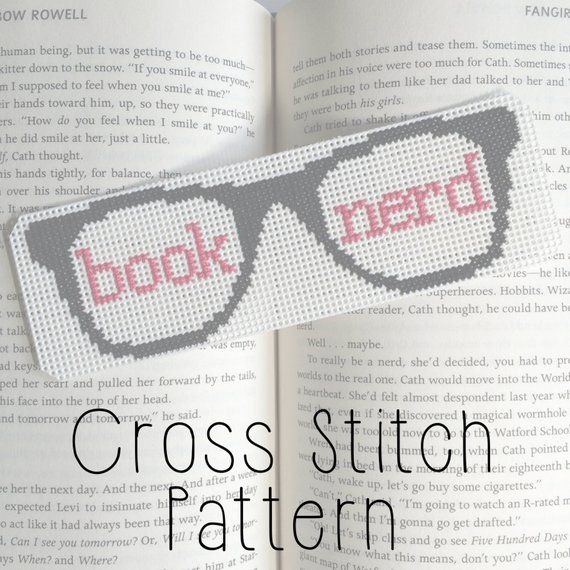 Book nerd! $4.50.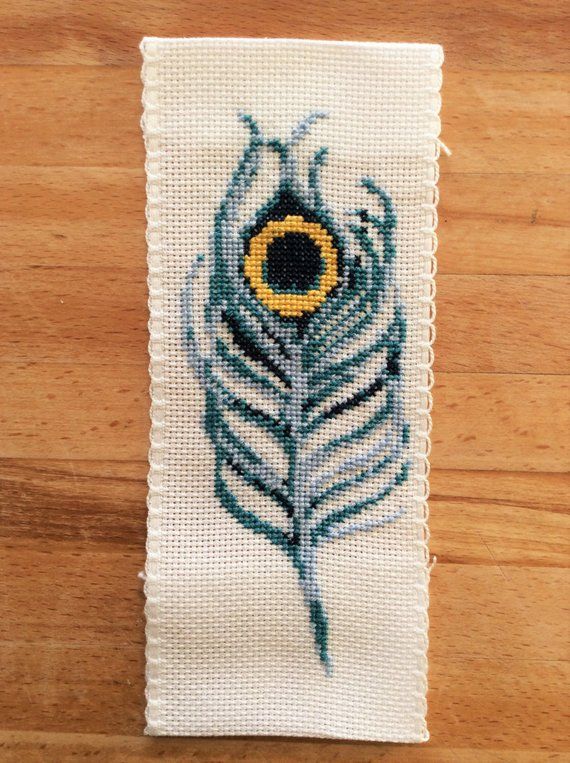 This is a really pretty peacock feather. $2.75.
This set of rose cross stitch bookmarks is perfect all year long. $7.
Love music? Here's a great treble clef bookmark cross stitch pattern. $3.
For fans of Parks and Rec, this Ron Swanson bookmark pattern is a total gem. $5.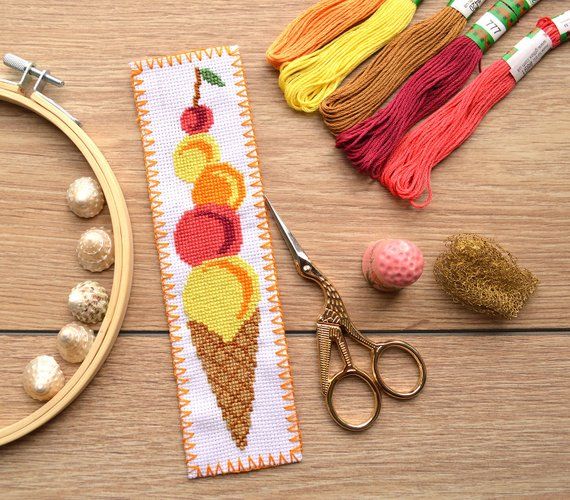 I scream. You scream. We all scream for ice cream bookmark patterns. $3.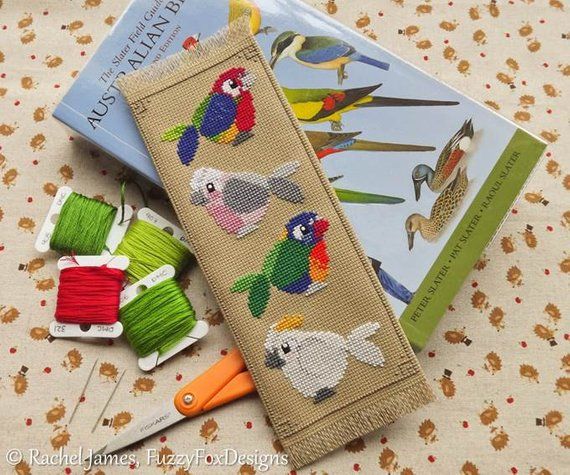 These gorgeous parrots of Australia make a fine bookmark, whether or not you've seen them IRL. $4.50.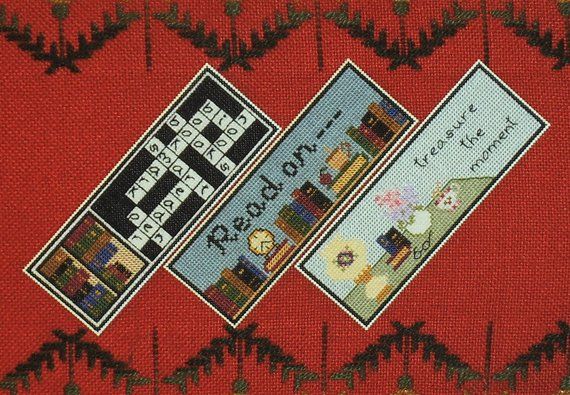 Make a trio of book lover bookmarks. $4 for the set.
This simple patterned bookmark would be especially good for beginners! $4.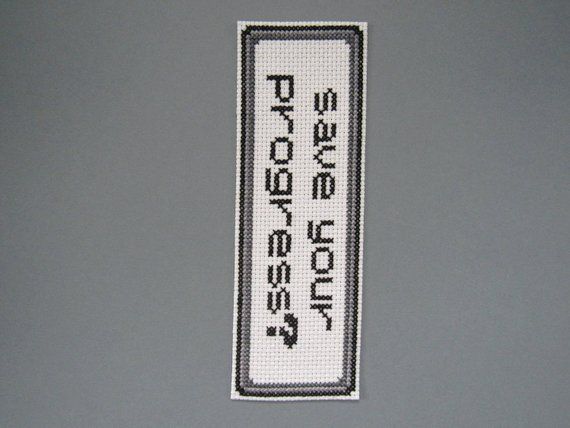 This is so delightfully nerdy. $2.70.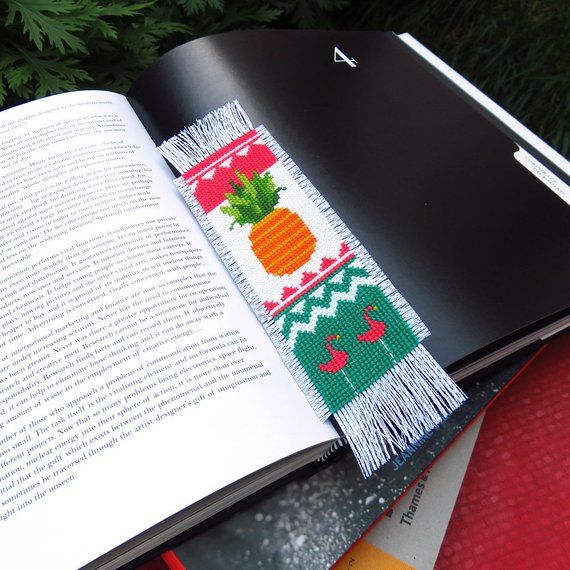 This pineapple and flamingo bookmark is too fun. $6.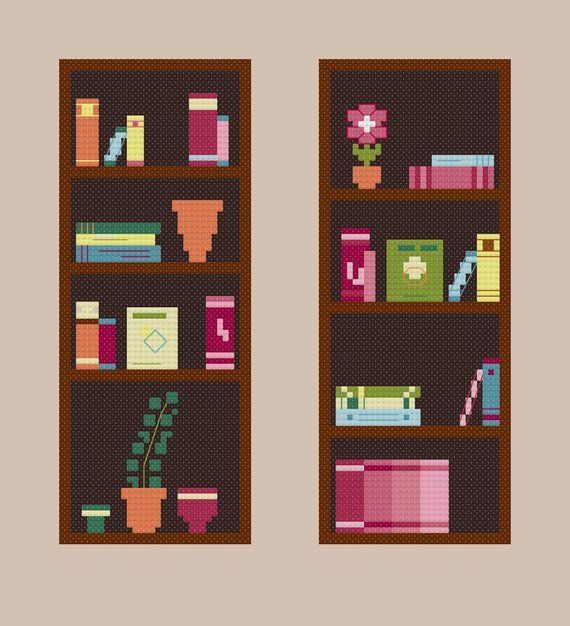 I'm deeply into this bookshelf cross stitch bookmark pattern. $1.50.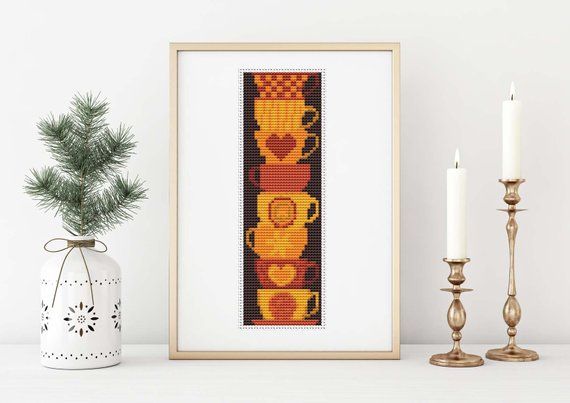 So many cups! Perfect for coffee and tea lovers. $5.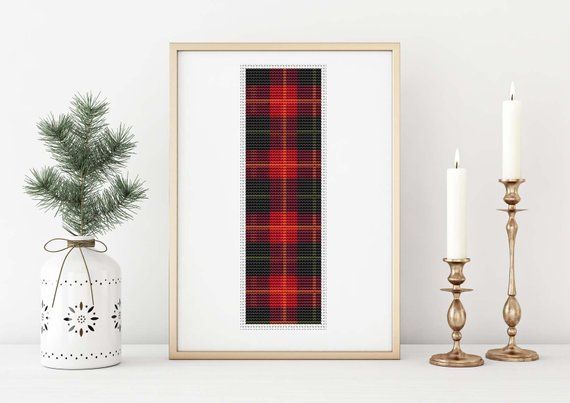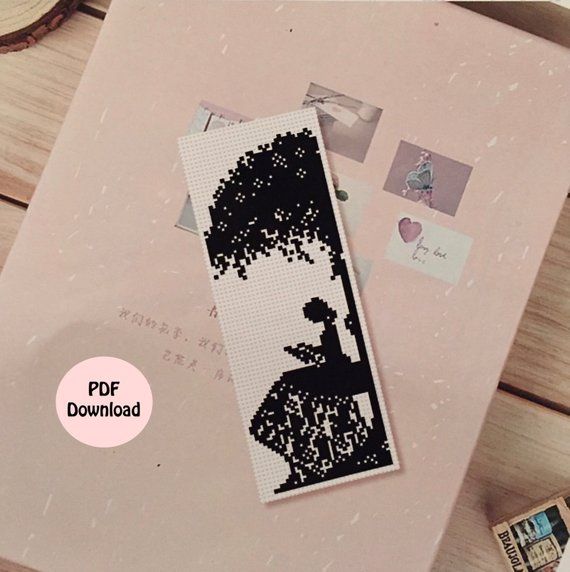 Make this silhouette of a woman reading. $5.40.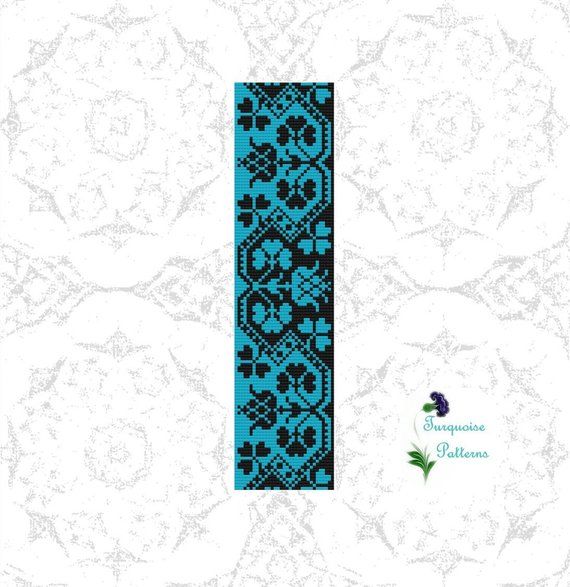 Such a lovely pattern (and perfect color combination, too!). $3.70.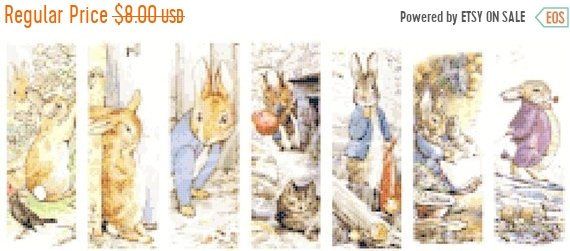 If you love Beatrix Potter, this set of seven bookmark patterns is going to delight you. $6.80.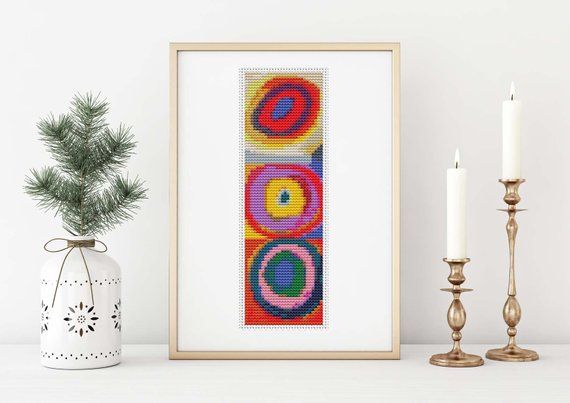 Make a piece of abstract art for your bookmark. $5.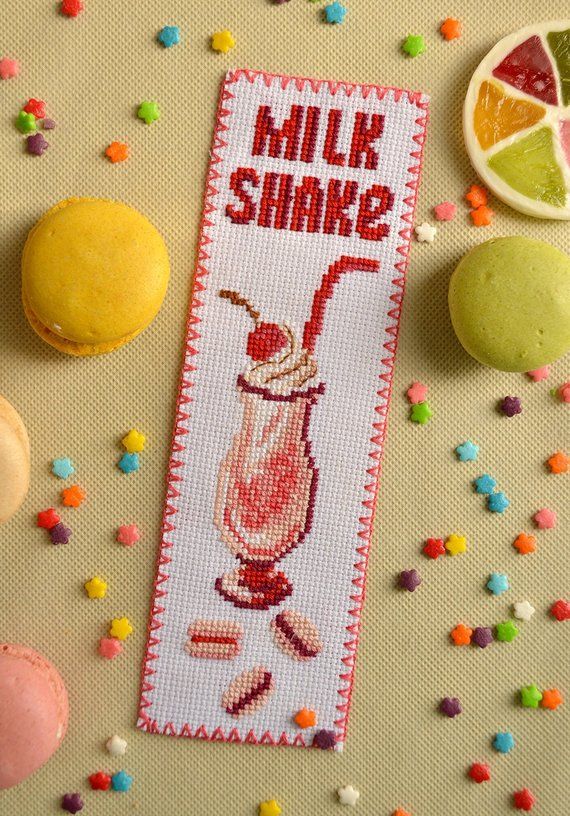 It's a milkshake and macaron cross stitch bookmark pattern. $3.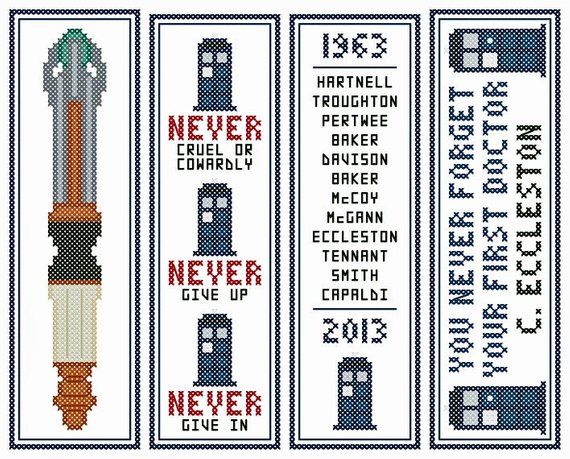 If you love Doctor Who, make yourself some Doctor Who bookmarks. $5.25.
Go out of this world with a galaxy bookmark pattern for cross stitchers. $3.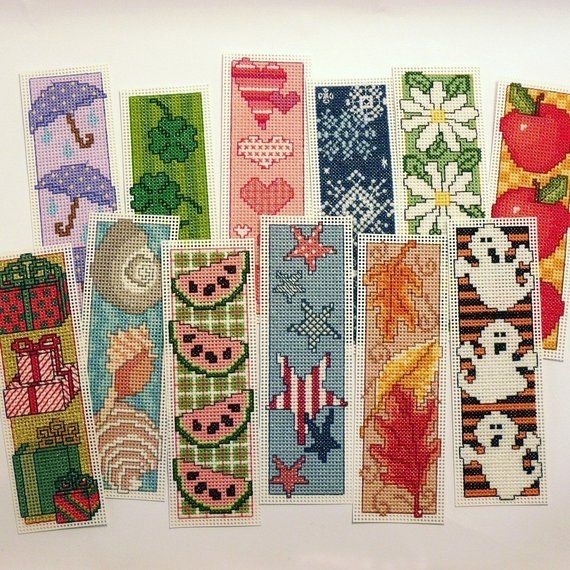 Want a whole year's worth of seasonal bookmark patterns? Got you! $7.
I'm going to need to grab this set of animal print cross stitch bookmark patterns. $4.50.
And finally, check out these adorable owls for your book. $3.50.