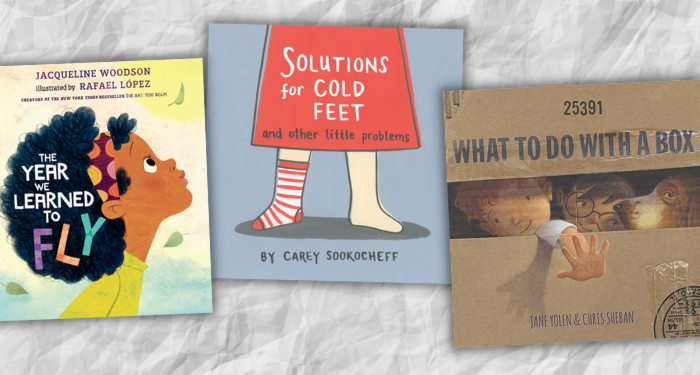 Children's
10 of the Best Children's Books That Promote Critical Thinking
This content contains affiliate links. When you buy through these links, we may earn an affiliate commission.
If you're reading a post about children's books that promote critical thinking, I assume you see the value in raising strong thinkers. Whether you're a caregiver, educator, or potential employer, you want society's children to develop complex reasoning and problem solving skills. These qualities benefit us all.
Unfortunately, there are people and groups more interested in an industrious than a thoughtful population. The general public doesn't agree on the purpose of public education. Neither, it seems, do education stakeholders. During recent remarks, North Carolina state Superintendent of Public Instruction Catherine Truitt declared 2022 "the year of the workforce."
Truitt explained, "We have got to redefine what the purpose of K–12 education is. Some would say it's to produce critical thinkers, but my team and I believe that the purpose of a public K–12 education is to prepare students for the postsecondary plans of their choice so that they can be a functioning member of the workforce."
While that statement makes my skin crawl, it's more than unsettling: it's contradictory. Employers regularly cite problem-solving and critical thinking skills as ideal qualities they seek in employees. According to a study from the Association of American Colleges and Universities, 95% of employers view critical thinking specifically as "very important" or "somewhat important." Thus, preparing kids to think critically is preparing them for the workforce — and beyond.
Undoubtedly, our society needs more critical thinkers. We have lots of problems, both old and new, that will require innovative solutions. The following books will help encourage the next generation of big thinkers.
10 Children's Books That Promote Critical Thinking
---
Hopefully, you've found something on this list that inspires you to think and dream. If you'd like more content like this, check out 7 Board Books for Woke Babies and 10 Science Books for Curious Kiddos. Read, think, and dream BIG!