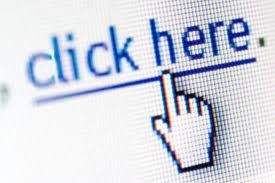 The most read stories from the last week in Critical Linking….
"At the very least, shouldn't a writer try to shield the kettle of language from further cracks by knowing the meanings of the words he uses?"
____________________________
"But there are many readers who do judge themselves harshly for liking romance, and these are the types of articles that make me infuriated on their behalf, which is why I don't shut up about them, and ignore them. Some readers internalize these messages, feeding their own shame with the reinforced idea that they should be embarrassed. And that is why I yell."
____________________________
"…watching a single episode of the British TV series Downton Abbey is the cultural and educational equivalent of reading an entire book."
The Onion, nailing it.
____________________________
"But nothing quite beats the experience of hovering, mothlike, around the literature section, picking up and glancing at pages randomly, deciding to try a book because you like its cover or its opening lines or what Wally Lamb had to say about it."
It is damn inefficient, but the serendipity of browsing does not seem engineerable.
____________________________
"One of the biggest frustrations I've had is with the App Store, which is a bit like going into a huge urban bookstore and being shown a display table with 100 bestsellers on it, plus a few staff picks. When you ask if there's anything else, they tell you they can certainly find it for you, if you've got the author, title and ISBN number. Or you can browse the shelves, which are not organized in any particular fashion, beyond a few very broad categories."
If you have an iPad and you are reading this right now, you have a new site to keep on your radar.