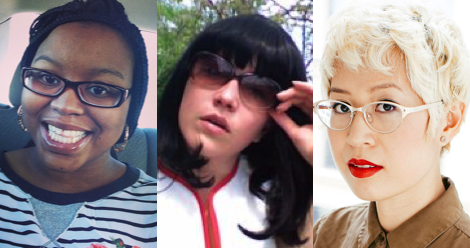 What Does It Mean to Be a Disabled Writer? Critical Linking, May 9
Today's Critical Linking is sponsored by Everywhere You Want to Be by Christina June, Blink YA Books.

---
I make it a point to write about whatever I want, and to not focus on whether it's being perceived in the context of my disability. As I grow in my writing, I am getting better at making my disability the lens through which I see the world, and not the subject. So, it informs how I approach my work, but not what I write about.
A great interview on writing, publishing, and disability.
---
Diaz is facing allegations that he had forcibly kissed a woman and verbally abused others. When those accusations began to circulate Friday, Quill Books & Beverage announced on social media that it would be removing any books by Diaz from its shelves. Co-owner Allison Krzanowski said the bookstore has removed books by other men who have faced similar accusations, like David Foster Wallace and Sherman Alexie.
Bookstores are responding to sexual harassment allegations in publishing.
---
Nearly seven years after "Sherlock Holmes: A Game of Shadows" hit theaters, Warner Bros. Pictures says a third installment of the "Sherlock Holmes" franchise is coming in 2020.
The studio said Monday that Robert Downey Jr. will reprise his role as Sir Arthur Conan Doyle's famed detective alongside Jude Law as his counterpart Watson.
The most shocking thing about this news is that it's been seven years since the first one came out. Where does the time go?