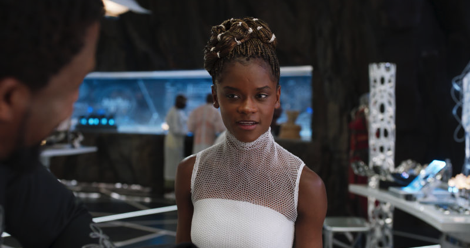 Disney Funds STEM Center in Oakland With BLACK PANTHER Money: Critical Linking, March 21
Today's Critical Linking is sponsored by Flatiron Books, publisher of Sometimes I Lie by Alice Feeney.

---
Disney is just shoveling up money thanks to Marvel's Black Panther, but there are only so many disappointing Toy Story-themed Disney World attractions you can blow your money on at one time. So, in what seems to be an overt nod to Letitia Wright's teenage genius Shuri, Disney has announced that it's donating $1 million to the Boys & Girls Club Of America to help expand its STEM programs. That comes from ComingSoon, which says Disney's money will also be used to establish a STEM Center Of Innovation in Oakland, California.
---
The comic book community is teaming up again to raise money for Hurricane Maria relief efforts in Puerto Rico with the release of the anthology "Ricanstruction: Reminiscing and Rebuilding Puerto Rico" on May 23. It is being produced by the graphic designer Edgardo Miranda-Rodriguez. "I wanted to inspire people, to share stories about the island and to help rebuild," he said. All profits from the book will benefit relief efforts.
---
The remake of the famous Hollywood film 'The Fault In Our Stars' has been in the pipeline for a long time. While Sushant Singh Rajput's name had already cropped up to play the male lead, the spot for the leading lady remained vacant until now.