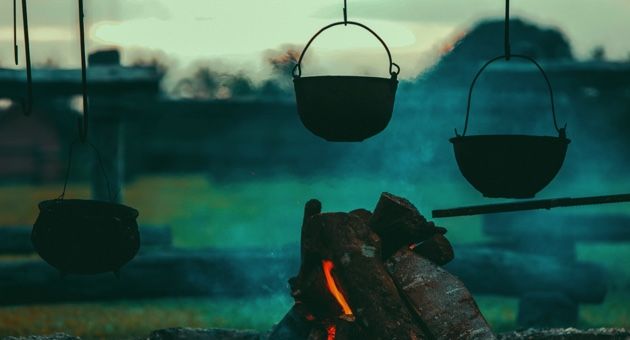 Critical Linking
Library Archivists Catalog 200 Years of Crime: Critical Linking, June 13, 2019
Critical Linking, a daily roundup of the most interesting bookish links from around the web, is sponsored by Libro.fm.

---
"Margaret Cotte is accused of causing the death of one Martha Johnson by witchcraft, "being seduced by diabolical instigation out of premeditated malice she did certain wickednesses and diabolical magical arts"."
And more from a fascinating archive from the Isle of Ely that sheds light on 200 years of crime.
---
"Wands—and wallets—at the ready: Vans has teamed up with everyone's favorite Boy Who Lived, Harry Potter, to conjure up a collection of sneakers, apparel, and accessories for witches and wizards interested in putting their Hogwarts pride on full display."
Gird your wallets, Potterheads.
---
"On average, every 30 seconds someone in the world buys a copy of The Very Hungry Caterpillar. Maybe it's for a grandchild, an expectant parent or a dear friend's new baby. Nearly 50 million copies have been sold since the classic picture book was first published in 1969, and it has been translated into over 62 languages."