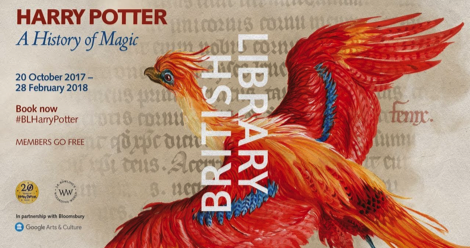 Explore Google's Interactive HARRY POTTER, A HISTORY OF MAGIC Exhibit Online: Critical Linking, February 28
Sponsored by Everything is Horrible and Wonderful by Stephanie Wittels Wachs.
---
The online exhibit is absolutely teeming with images, interviews, and articles. It also features a few interactive touches — you can examine the length of the Ripley Scroll, a 6-metre-long 16th century document that contains the recipe for the philosopher's stone.
Okay, this interactive Harry Potter exhibit is pretty fun.
---
Soloway said the new Amazon Publishing imprint will specialize in stories designed to drive discussion and social change about sexuality and gender. Soloway is part of the #TimesUp and #5050by2020 campaigns to challenge sexual misconduct and gender discrimination.
Topple Books will highlight the works of women of color, gender non-conforming, and queer writers.
---
Today we dedicate the 100 Millionth @DollysLibrary Book to the @librarycongress! I always like to say that 100 million books have led to 100 million stories. #100MillionBooks https://t.co/KxUJp0nP20 pic.twitter.com/LVhYeTCVGp

— Dolly Parton (@DollyParton) February 27, 2018