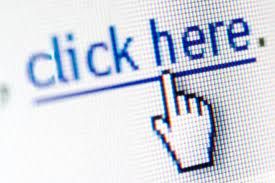 "How much fun would it be to find new ways to make reading 'addictive'?"
If reading can be made more addictive, some of us are in big trouble…
____________________________
"Penguin's founder, Allen Lane, wanted a "dignified but flippant" name for his new series, suggesting an animal or a bird."
Presumably, Jack Donaghy was unavailable.
____________________________
"The Ransom Center is on a buying binge, but not with the long-dead titans of literature in mind. Instead, the library is pursuing the private papers of contemporary authors. This fall, the center locked down the papers of the living Nobel laureate J. M. Coetzee—spending $1.5 million on more than 160 boxes containing drafts, notebooks, and letters, among other things. It's also scooping up material belonging to authors like Denis Johnson, Jayne Anne Phillips, Julian Barnes, and Steve Martin (yes, that one). The congratulatory letters that Johnson received after writing Tree of Smoke, or the note he wrote to his family about playing guitar—these may seem mundane now, but the Ransom Center is betting that the novelist just might become the next Hawthorne or Hemingway (whose papers it already has), or maybe the next David Foster Wallace (whose papers it recently scored)"
This is fascinating stuff, playing archival literary documents like the stock market.
____________________________
"The results tell a clear story: 90% of the students who saw the CRT in normal font made at least one mistake in the test, but the proportion dropped to 35% when the font was barely legible. You read this correctly: performance was better with the bad font. Cognitive strain, whatever its source, mobilizes System 2 [slow, conscious, laborious thinking], which is more likely to reject the intuitive answer suggested by System 1 [the immediate, unreflective thinking by which we make most of our minute-to-minute judgments]."
So you might understand something better if it is hard to read. The unstated problem, though, is how likely are you to keep reading something like this long enough to understand it?