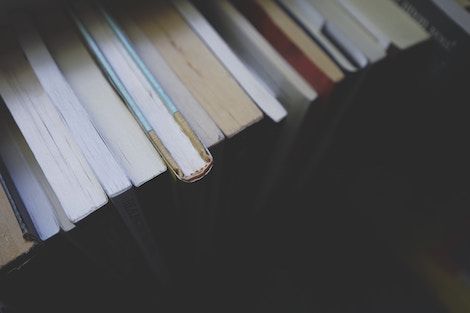 What Happened to Teenage Vandals Sentenced to Read Books: Critical Linking, April 9
"I was wrong, it means a lot to people who were affected by them. It reminds them of the worst things, losing family members and friends. Of the pain of torture, psychological and physical. Among that it reminds them how hateful people can be and how the world can be cruel and unfair."
Now, he wrote, he sees the swastika as a symbol of "oppression" and "white power, that their race is above all else, which is not the case."
What one student who vandalized a building with hate messages learned from being sentenced to read books. (If you can't see the NY Times piece, it's summed up here.)
---
A new online Spanish-language bookstore is set to launch in the U.S. this month. Libros in Español (www.librosinespanol.com) will take off on April 15 with "a couple of thousand" physical Spanish-language titles, according to founder Filipe Silva, all of which will be published in the U.S., Spain, or Latin America. Books will reflect competitive pricing, and customers will receive special offers throughout the year, as well as free shipping for orders of $25 or more and a Libros in Español membership program that will launch in the near future.
Very cool! The company will also act as a literary agent for Hispanic U.S. authors of works written in Spanish starting this autumn.
---
The Swedish Academy has been rocked by a series of rows over a scandal that emerged last year, when several women accused a man – who is not a household name in Sweden but has strong ties to the Academy and is a well-known figure on Stockholm's cultural scene – of sexual abuse and harassment.