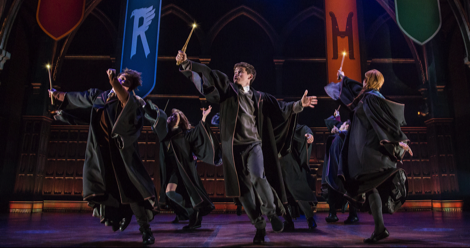 HARRY POTTER AND THE CURSED CHILD, the Most Expensive Play in Broadway History, Opens: Critical Linking, April 24
We're giving away 15 of the best mysteries and thrillers of the year so far. Click here to enter, or click the image below:

---
The most expensive play in Broadway history opened Sunday night. Harry Potter and the Cursed Child cost $33.5 million, runs five and a half hours long (in two parts), and has gotten rave reviews. But while it has plenty of special effects, it's actually designed for audiences to use their imagination.
That's…a lot imagination money.
---
The next book from Susan Orlean (Rin Tin Tin, The Orchid Thief) is officially on the way, EW can announce exclusively. After years and years of research, the best-selling author has written The Library Book: an account of the most devastating library fire in American history that doubles as a true love letter to one of our most prized institutions.
---
It was Levenson's inclusion of one particular Pride & Prejudice quote that raised hackles on Janeites everywhere, however. After telling the funeral attendees that Pride & Prejudice was Bush's favorite book, the rector said, "Jane Austen used one of her characters in that book to utter a wonderful truth: 'I declare there is no enjoyment like reading. How much sooner one tires of anything than of a book.' Reading . . . was, as you know, Barbara Bush's great passion."