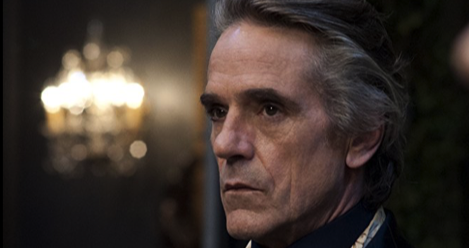 Jeremy Irons Narrates T.S. Eliot in New Audiobook: Critical Linking, April 2
Before the reading in London years ago, Mr. Irons hadn't read much of Eliot's poetry. Now he has read all of Eliot's major works, from "The Hollow Men" to "The Waste Land." Next month, his audiobook recording "The Poems of T.S. Eliot" will be released, 75 years after the publication of Eliot's "Four Quartets."
---
We recognize that abuse and sexual harassment consume community members' time and energy, and silence marginalized voices.
Conferences, residencies, workshops, literary events and organizations, presses, and writing programs: let's make these spaces as safe as possible from non-consensual sexual advances, requests for unwanted sexual favors, and other verbal or physical harassment.
VIDA asks presses and journals to pledge for #saferlit.
---
According to Andrew Shaffer and a number of other people on Twitter, Radish has sent an email to writers who sell stories in the app that is changing its content policy. In order to comply with Apple's content policy for the iTunes app store, Radish is removing all erotica from its app.
This, and Amazon stripped rankings from books tagged erotica.