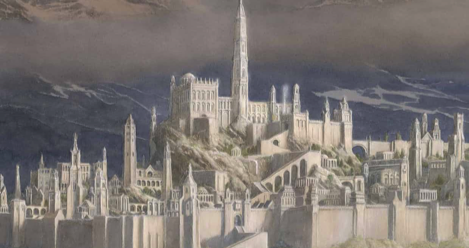 New Tolkien Novel, "The First Real Story" of Middle-earth: Critical Linking, April 11
We're giving away 15 of the best mysteries and thrillers of the year so far. Click here to enter, or click the image below:

---
Garth said the story was written by Tolkien while he was in hospital and convalescing directly after the Battle of the Somme. "It's a quest story with a reluctant hero who turns into a genuine hero – it's a template for everything Tolkien wrote afterwards," he said. "It has a dark lord, our first encounter with orcs and balrogs – it's really Tolkien limbering up for what he would be doing later."
The book will be published in August.
---
Zombies have done pretty well for them, so AMC is now delving into the world of vampires, handing a 10-episode series order to the horror drama NOS4A2, TVLine has learned.
Joe Hill's NOS4A2 is coming for your TV sets.
---
A forthcoming e-book by authors Cassandra Clare and Sarah Rees Brennan was de-listed on Amazon for two days last week after the company appeared to be convinced that Clare's newly launched small-publishing initiative was a fraudulent attempt to impersonate the author.