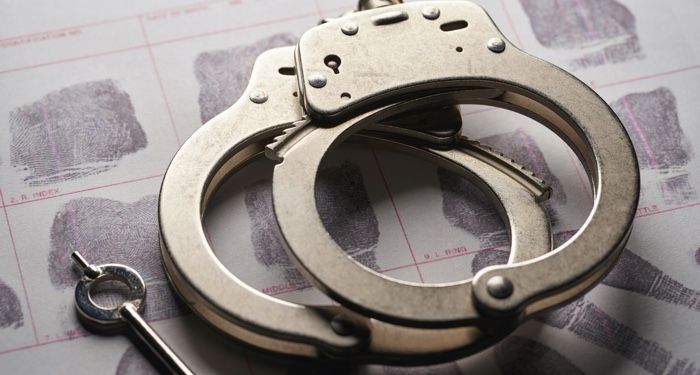 Lists
5 of the Best Criminal Friendships
Maybe you define a friend as a person who would bail you out of jail. Or maybe you define a friend as the person sitting next to you in jail waiting for someone to bail y'all out. The latter is more this list of books where friends get themselves into criminal activity from Ocean 11–style heists to dismembering and distributing a husband's body parts. Fun to gruesome–a bit of everything for the fan of crime novels who are also looking for some companionship: here are a bunch of criminal friendships.
Death Prefers Blondes by Caleb Roehrig
A group of young drag queens with a teen socialite leader rob from the rich in elaborate heist scenarios. It's fun, with heart and depth, as you get great friendships, a budding romance, and the promised heists! Think of this like an Oceans film dating RuPaul's Drag Race with a sprinkling of Hamlet. Yes, run to it. (TW: addiction)
Bonus: Roehrig has a slew of other fun books to add to your shelf when you're done with this one.
Uptown Thief (Justice Hustlers #1) by Aya de León
More thieving à la Robin Hood! This time it's a group of women stealing from rich a-holes so they can fund their women's health clinic. Friendship, sex, thievery, and women looking out for one another is some of what you get in this great genre mashup of crime + romance that is an intersectional feminist rally cry. (TW: sexual/domestic abuse)
And not only is this the start to a great series, that can also read as standalones, but de León has a social thriller release in December you'll want to get as soon as it's out: A Spy in the Struggle.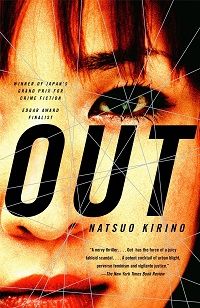 Out by Natsuo Kirino, Stephen Snyder (Translator)
Friends or frenemies? That is for you to decide, but these factory coworkers get themselves way deep in the world of crime when one kills her husband and the others, um, make him compact enough to distribute around the city in trash cans. But are they going to remain loyal? Can they keep to themselves what they did? A great pick for fans of dark crime novels, especially if you're looking for translated work and to find a new author and country (Japan) to explore the crime genre in. (TW: domestic abuse/rape)
The Missing American (Emma Djan Investigation #1) by Kwei Quartey
You know those emails about the African prince (or whoever) who will send you a lot of money if you just help them with a tiny predicament and first send them some money? Well, we got two buddies working that scam in Ghana and you get to learn all the ins and outs of that business. Also, the PI on the case of the missing American man who came to visit an online girlfriend and disappeared. Toss in a fetish priest and a son desperate for answers about his father's whereabouts and you have an interesting international crime novel. (TW: attempted rape on page/suicide on page/ableism related to autism)
Bonus: If you're looking for a completed series that you can marathon, check out Quartey's previous mystery series, Wife of the Gods.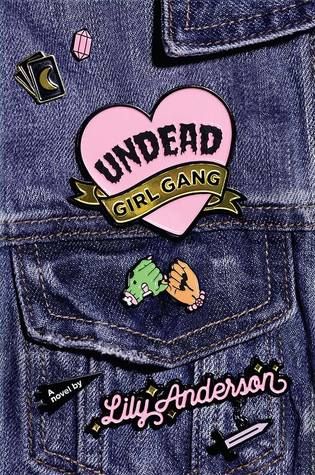 Undead Girl Gang by Lily Anderson
So maybe not as criminal as the rest of the books, but I'm sure resurrecting dead people has to be against the law—or frowned upon in this society? Anyhoo, when Mila Flores attempts to bring back her dead friend—certain she did not die by suicide—she succeeds! But also fails by resurrecting two mean girls she really did not like and really did not want living again. Whoopsie. But these girls band together and learn to be friends for the greater good of taking down whoever murdered them! They'll just have to actually investigate since none of them can remember who murdered them. (TW: suicide)