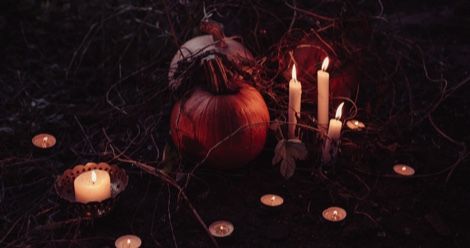 Sponsored
3 on a YA Theme: Creepy YA for Halloween
This content contains affiliate links. When you buy through these links, we may earn an affiliate commission.
This list of creepy YA for Halloween is sponsored by Tor Teen.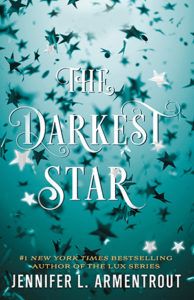 In the world of the Lux, secrets thrive, lies shatter, and love is undeniable. #1 New York Times, USA Today, and internationally bestselling author Jennifer L. Armentrout brings her trademark drama and intrigue to a new romantic YA science fiction series with The Darkest Star. Seventeen-year-old Evie Dasher knows firsthand the devastating consequences of humanity's war with the aliens. Drawn into a world she doesn't understand, she finds herself confronted by long buried secrets, a betrayal that could tear her life apart…and a guy who is not what he appears.
---
Happy Halloween, book nerds! I hope you have all the creepy books and miniature-sized candy bars your hearts desire today. This time of year is always ripe with suggestions about the newest scary books to read, so I thought I'd take a look back on some creepy YA for Halloween that scared me in the past, and still haunt my memories to this day!
What sticks out in my memory about this novel is the literal chills that it evokes, and how much creepy children unsettle me. When Reggie reads about entities called Vours—dark, smoke-like things that possess humans—she doesn't think they're real until her little brother starts acting seriously strange. Then it becomes obvious that Vours are entirely real, and they won't be giving up her brother any time soon. The only problem is that getting rid of them might be more scary than living with them. This is the first in a trilogy, and I am not too proud to admit that the first two freaked me out so much that I never read the third book. My apologies to the author.
Bleeding Violet is fascinating and unsettling in equal measure. Reeves's debut novel follows Hanna, a teenager with bipolar disorder and hallucinations that give her a unique perspective when she goes to Portero, TX in pursuit of her mother. Portero is unwelcoming to newcomers, and has doors that open up to different dimensions and let in evil. Undaunted, Hanna sets out to gain acceptance from the town…and her mother, who doesn't want her around. Bleeding Violet is a strange and mesmerizing blend of gore, darkness, and quirk, and very memorable.
This gorgeously illustrated graphic story collection is for people who like to be tricked into reading something scary. I initially picked it up for the striking illustrations and the fairy tale vibes. It ended up creeping me out so much that every now and then I'll find myself fixating on a particular story as I'm trying to fall asleep, particularly "The Nesting Place," which is my favorite. Carroll is equally matched as a storyteller and artist, and her words and pictures lull you gently before biting.
What are you reading this Halloween?
Want more "3 On A YA Theme" posts? Gotcha covered.