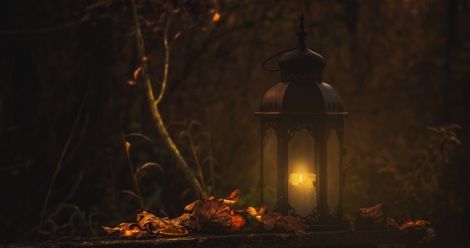 Historical Fiction
5 Must-Read Creepy Historical Novels to Get You in the Halloween Spirit
This list of creepy historical novels is sponsored by Graydon House Books.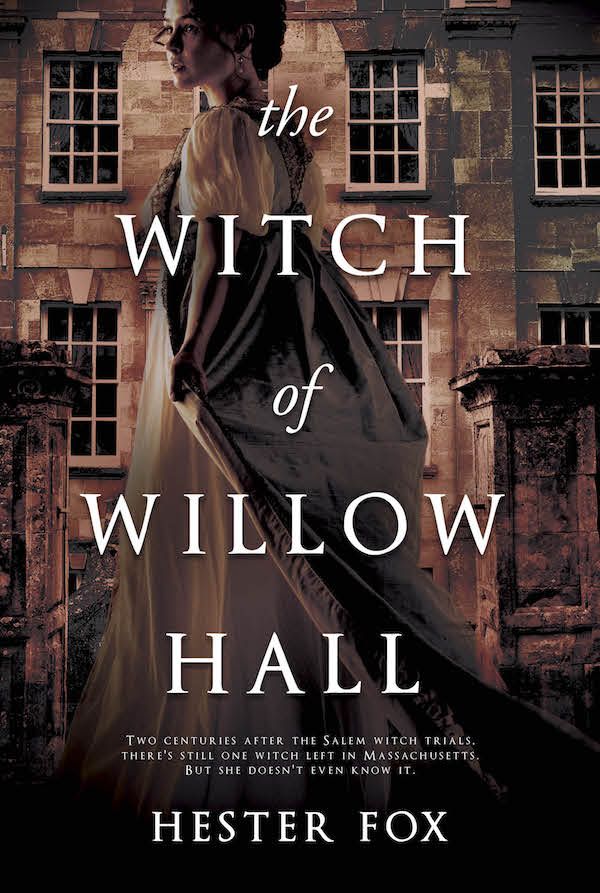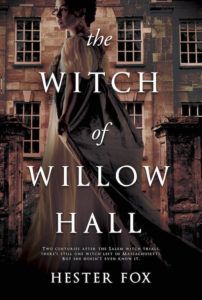 New Oldbury, 1821. In the wake of a scandal, the Montrose family and their three daughters—Catherine, Lydia and Emeline—flee Boston for their new country home, Willow Hall. The estate seems sleepy and idyllic. But a subtle menace creeps into the atmosphere, remnants of a dark history that call to Lydia, and to the youngest, Emeline. All three daughters will be irrevocably changed by what follows, but none more than Lydia, who must draw on a power she never knew she possessed if she wants to protect those she loves. For Willow Hall's secrets will rise, in the end…
---
It's October, which means crisp fallen leaves, pumpkin spice everything, and…creepy books, ghost stories, and horror novels galore! There are few things I enjoy more than curling up with a cup of tea, a cozy blanket, and a spooky novel, especially if it's set in the past. No ghost is quite as creepy as one in an old-timey ghost story, am I right? Here are five must-read creepy historical novels to get you in the mood for Halloween. Just don't stay up into the wee hours reading—or every creak will start to startle you.
The Ghost Bride by Yangsze Choo
Set in colonial Malaya, Choo's debut novel is about a traditional ghost marriage, which was performed to satisfy a restless spirit. Li Lan receives an unusual proposal from a rich family: to become the ghost bride of their recently deceased son. She will take a vow of celibacy and move in with his family, where she will be protected—but lonely—for life. As Li Lan is drawn into the Lim family, she is also drawn into the secretive parallel world of the spirits, where she must uncover the truth before it's too late.
The Terror by Dan Simmons
Inspired by the doomed 1845 Franklin expedition to the High Arctic, this novel recounts the story of men stranded by sea ice that threatens to crush their ships. As food supplies dwindle and the ice refuses to melt, they realize there is something else out there, an even greater threat than nature, and it is hunting them. With no other options, the surviving crew flee across the ice, accompanied by an Inuit woman they nickname Lady Silence. But how far will they get before their luck runs out? And how long can they survive with winter approaching?
I, Tituba: Black Witch of Salem by Maryse Condé
Condé's retelling of the Salem witch trials from the perspective of an enslaved biracial woman is a modern classic. Born on Barbados, Tituba is raised by a spiritual herbalist after her mother is hanged. When she marries an enslaved man, John Indian, they are sold to Samuel Parris—also known as the Puritan minister of Salem, Massachusetts, and a central figure of the witch trials. Tituba is accused of witchcraft and arrested, but that's just the beginning of her struggle to survive.
See What I Have Done by Sarah Schmidt
The story of the Lizzie Borden murders in 1892 is one of the most intriguing, and creepy, of all time. In her debut novel, Schmidt retells the story by focusing on the family's dynamics. When Lizzie discovers her father and stepmother brutally hacked to death with an ax, questions fly: Who did this? Where was Lizzie when it happened, and why can't she quite remember? Did Lizzie get along with her parents? As the perspective shifts from Lizzie—a truly mesmerizing character—to her sister, her maid, and a mysterious stranger, we get closer and closer to the truth of what happened.
The Woman in Black by Susan Hill
Readers of the Victorian era loved a good ghost story, so Hill wisely sets this chilling tale in the 19th century. A young solicitor, Arthur Kipps, arrives at Eel Marsh House after the death of its owner to settle affairs. Although he assumes this will be a routine job, the house's inaccessible location on a creepy causeway and his repeated sinister sightings—an empty chair that gently rocks, an unseen child who screams—combine to make him realize his life may be in danger. This is an old-fashioned ghost story, a classic Gothic novel as chilling as it is controlled as it builds to a thrilling crescendo. (And it was made into a movie starring Daniel Radcliffe!)
If you're still looking for Halloween reads and scary novels after you make it through this list, check out our list of the best 2018 horror books and our 50 must-read modern horror novels. And if you stay up too late reading ghost stories, get spooked, and need to barricade yourself in bed with a blanket fort…I'll never tell.