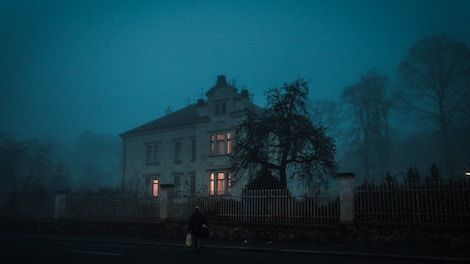 Fiction
8 Creepy Books to Try If You Don't Like Horror
This content contains affiliate links. When you buy through these links, we may earn an affiliate commission.
Let me just get right to it: when it comes to books, movies, and TV shows, I pretty much avoid horror at all costs. I can't sit through a scary movie (blame it on my older sister who made me sit through multiple viewings of Silence of the Lambs when I was younger), and I generally stay away from all horror literature.
This isn't due to some long-standing grudge against the genre. I know there are plenty of fantastic horror novels and films that are almost definitely worth my time. I am just, for lack of better words, kind of a scaredy cat. My fear reflex is way too elevated for me to take in scenes filled with gore and jump scares. And anything involving killer clowns? Forget about it.
That being said, as I work on breaking out of my reading comfort zone, I've realized I do enjoy certain tamer elements of horror that can also be found in a good mystery and other genres — the building of suspense, an unexpected twist, or even a creepy villain on the loose. With that in mind, here are some books that will provide a thrill without scaring the socks off you.
Vox, Christina dalcher
This may not be your typical horror story, but trust me when I say it's a scary read. Christina Dalcher's dystopian novel made a splashy debut this summer, thanks to its harrowing subject. The book takes place in an America where the government forbids women from reading, writing, or speaking more than 100 words a day.
Reading this, I felt a little queasy and kept having the urge to stop and put my hands over my eyes, just like while watching a scary movie. Dalcher's vivid depiction of a world that strips away the voices of women and girls — literally and figuratively — will make your blood run as cold as any horror tale.
Agatha Christie is often dubbed the Queen of Mystery, and for good reason. Her books helped shape the modern murder mystery as we know it, and you'll see why with And Then There Were None. The novel, which marks Christie's bestselling work of all time, contemplates the fate of 10 strangers lured to an isolated island mansion by a mysterious, eccentric millionaire. Once there, the guests realize their host hasn't materialized and they quickly start dying one by one. How could you not get hooked?
Confession: I'm totally addicted to Tana French books. In the Woods is probably her most famous novel, but I highly recommend the entire Dublin Murder Squad series if you haven't taken a chance on it yet. Almost all of her work has elements of suspense and mystery that could have warranted a place on this list. But The Likeness sticks out as a particularly memorable blend of murder mystery and psychological character study. Sure, the premise — a detective goes undercover as a murder victim who looks exactly like her — is a bit bonkers, but French's writing is as convincing and addictive as ever.
While not traditionally scary, Helen Oyeymi's 2009 novel has plenty of factors required to make you feel disturbed and unsettled. A large and mysterious house on the cliffs? Check. A pair of twins who lost a parent? Check. A girl who eats strange things and has a keen sense of spirits? It's got that too. Warning: The disjointed structure can be hard to follow at times. So if you prefer more straightforward narratives, you might want to skip this one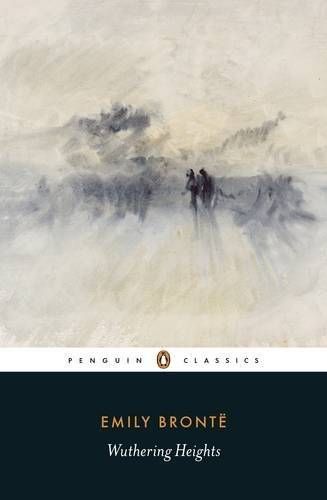 The timeless Brontë classic wouldn't be completely at home on a shelf of horror novels. But, like most Gothic fiction, the passionate tale of Heathcliff and Catherine Earnshaw does include plenty of eerie elements. From the sinister setting and revengeful protagonist to the many references to ghosts and death, this book is a good starting point for those looking for just a hint of spookiness in their fiction.
This 2010 novel follows three friends through their years at Hailsham, an isolated but seemingly pleasant boarding school. When they finally leave the school's grounds, they realize the truth about the place where they grew up. From the get-go, you know something isn't quite right about the outwardly idyllic setting. And though there are no out-and-out scares, that sense of unease only grows as the book continues.
This may seem counterintuitive to my aforementioned anti-horror tendencies, but I actually enjoyed the deep dive into Dracula in college and have returned to it in the years since. This may be the only time I've been drawn to vampire fiction, but it's hard to resist the tale of the father of literary Gothic villains, the Count. With its subject and atmospheric setting, the book is definitely creepy and suspenseful, but not downright terrifying. Plus, it has plenty of Victorian-era elements for those interested in literature from that time period.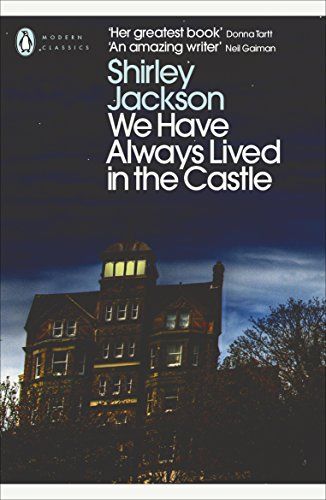 Though Shirley Jackson may be better known for her beloved haunted house tale, The Haunting of Hill House (recently turned into a Netflix show), her final novel, We Have Always Lived in the Castle, also makes for a highly compelling read. The book centers on Merricat and Constance Blackwood and their strange Uncle Julian, who, after losing most of their family members under suspicious circumstances, stay mostly isolated in their big, old home away from town. A visit from their smooth-talking cousin Charles throws their life into disarray.
Unlike Hill House, there's nothing supernatural going bump in the night in this novel. What you can expect: a thrilling slow burn of a story that seems to ratchet up tension and suspense with the turn of every page.