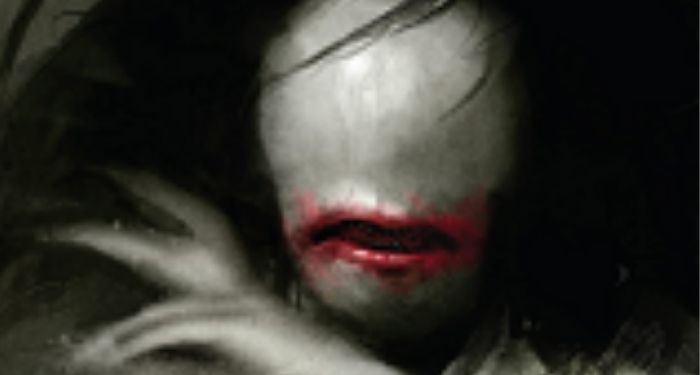 Lists
Heebie-Jeebies: 8 Seriously Creepy Or Unsettling Book Covers
This content contains affiliate links. When you buy through these links, we may earn an affiliate commission.
Have you ever really wanted to own a book, but the cover was just a wee bit too unsettling so you were like, "Nope, that can not live in my house!"? Or maybe you had no interest in the book but the cover was so creepy you were like, "Yes, my pet, you come home with me." Maybe the cover wouldn't be classified as creepy or unsettling based on people's first thought of scary/horror but maybe it just makes your brain do a wiggle to shake it off. I'm talking about all those things, and probably more, here. But only in relation to the cover, none of this "what's inside that counts" nonsense.
You're probably thinking I went with clowns and dolls and only scary horror covers, but there's a romance on this list because the only criteria was if the image stayed swirling around in my brain even after the book wasn't in front of me. Don't follow me, creepy cover! Okay, maybe some of you can.
---
If you're wondering why I didn't credit the artists for the covers, it's a thing I went back and forth on a bit and ended up feeling better about not attaching a name to something that could be read as negative when my opinions aren't meant to attack someone's hard work. I do strongly urge you to look up the cover artist if you love any particular book's cover and want to find more of their work.
If now you need more creepy, here's 35 New YA Horror Books To Devour!