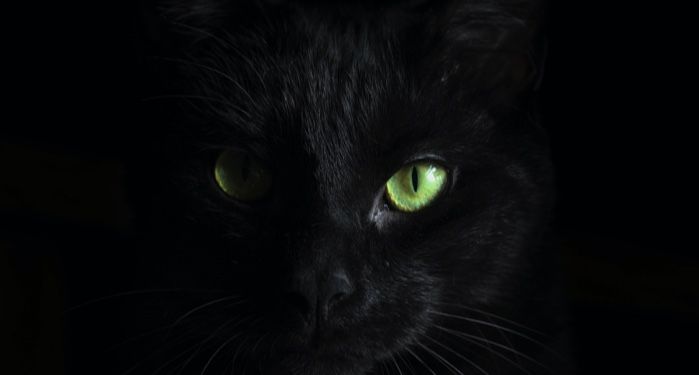 7 of the Creepiest Cats of Speculative Genre Fiction
This content contains affiliate links. When you buy through these links, we may earn an affiliate commission.
I had a cat once. It used to sit in the corner of the room, quietly, chilling out for long stretches, then suddenly pounce up into attack mode, back arched, tail up, hissing at absolutely nothing, then dart out of the room. I don't do cats anymore. And in my defense, I'm not the only one who's noticed their totally creepy vibes. Cats show up in a surprising amount of speculative genre fiction, often in an unsettling capacity. Here, I've rounded ups the eight creepiest cats of fiction, including horror, science fiction, and fantasy.