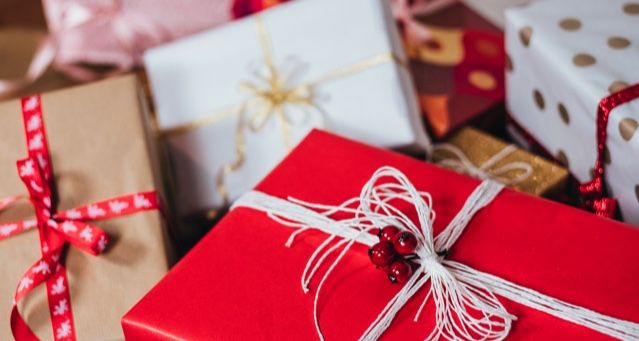 How To
7 Creative Ways to Gift a Book
This list of creative ways to gift a books is sponsored by Simon & Schuster.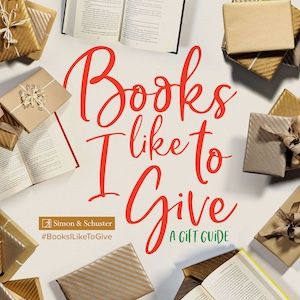 The holiday season is upon us! We know just how hard it can be to find the perfect gift for everyone on your list. These titles make the perfect gift for friends that loves a dark thriller, moms who love reading historical fiction, brothers who can't stop talking about the Stranger Things finale, and more. Check out Simon & Schuster's #BooksILikeToGive holiday gift guide to find something for all of your fellow bookworms!
---
We love a good book any time of the year, especially when it's time to give a gift, whether it's the holidays or a birthday or a 'this made me think of you' day. That said, after giving out book after book, sometimes you just want to mix things up a little and get creative with the delivery.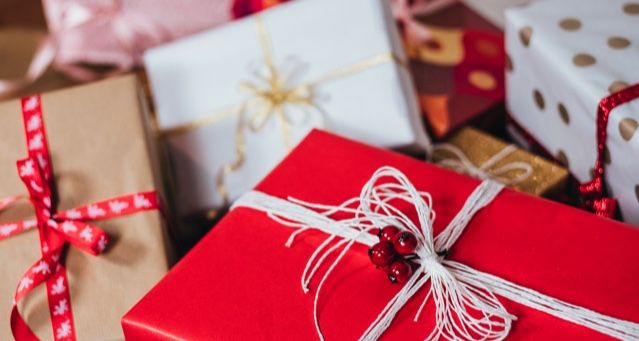 Mystery Book Date
I personally agonise over every title I choose to gift, but if you're more adventurous than I am, you could go with a mystery book date. Some bookstores wrap up books and write a little note so you can choose based on your favourite reads. It's also a good choice if you do worry about recommending a book your friend will like. If they don't like it? Well, the store chose it, not you!
Book Subscriptions
There are subscription boxes for everything these days. Meals, perfumes, personal grooming, and of course, books. Gifting a book subscription might also be a particularly good idea if you're not the biggest bookworm. A team of professional book nerds curates a list of potential new faves, so you don't have to sweat it. Plus, your loved one gets a steady influx of books to keep them engaged month after month. It's really a win-win.
Gift an Audiobook
When you think about giving a book as a present, you're probably picturing the standard rectangular package with neat wrapping paper corners. But with so many different ways to consume content, you're no longer limited to physical books. If your bookworm prefers to plug in their headphones and listen to expert narration, you now have the option to give them audiobooks. It's also an opportunity to introduce the medium to audiobook newbies, too!
Gift an Ereader
No, they're not for everyone, and I'm not here to start the Great Book Debate, but my ereader made my life easier. It's much less bulky and much lighter, a giant bonus because I work on my feet all day, and it's easier on my eyes than reading on my phone for hours. So if you know someone who's been straining their eyes on the train, or struggling to turn a page while sandwiched between 20 strangers, an ereader will give them easy access to countless books.
Ordering Anonymously
Okay, so I admit, this is basically the premise of Secret Santa, sans the part where everyone knows they're part of an anonymous gift exchange. But with friends who are into whodunnits and sleuthing, order a book online and have it delivered to them, with or without a note. It's a fun way to surprise them with their own mystery to solve. Minus the murder, of course.
Donate, Donate, Donate
Let's be honest: not all of us needs stacks upon stacks of books in our own home. I know I'm guilty of buying books that I never read, or receiving books that I never open. So if you know your loved one already has a 10-foot mountain of books to read, why not help fund projects that promote literacy, or donate their favourite book to someone who would benefit from it? For example, Donors Choose has many campaigns for classrooms, many of which need funding for books. You could also give used books to your local library. Note, however, that some libraries don't accept donations, so be sure to check beforehand.
Book Swap Party
Book swaps are really for any occasion, but with the holidays around the corner, it's a fun element to add to a get-together. I won't go into all the elaborate details of throwing a book swap party, but Heather has an excellent post about everything you need to get started.