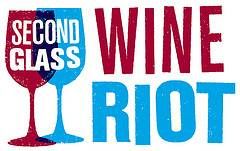 Giveaways
Create Your Ideal Book + Wine Pairing and Win 2 Tickets to NYC Wine Riot!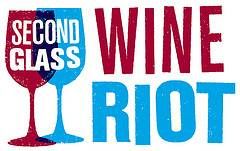 It's no secret that many of us here at ye olde Book Riot enjoy a good drink almost as much as we enjoy a good book. And a book WITH a good drink? Fuhgeddaboutit.
We recently discovered Second Glass and their awesome Wine Riot events, which are all about bringing wineries and wine drinkers together for fun experiences that are totally informative and totally unpretentious. That's a combination we can really get behind, and we're thrilled to have a pair of tickets to their NYC Wine Riot on September 22 to give away. If you're in or near New York City and feeling thirsty, this is for you!
Tell us about your ideal book + wine pairing using the form below, and you'll be entered to win the pair of tickets to Wine Riot. Entries are accepted through 11:59pm Eastern this Sunday, September 16th. We'll announce the randomly-selected winner and post a round-up of the best pairings next week. Cheers!
[contact-form-7 id="27574″ title="Wine Riot Giveaway"]
Check out Second Glass online for info about Wine Riot events in other cities, and follow them on Twitter @secondglass.