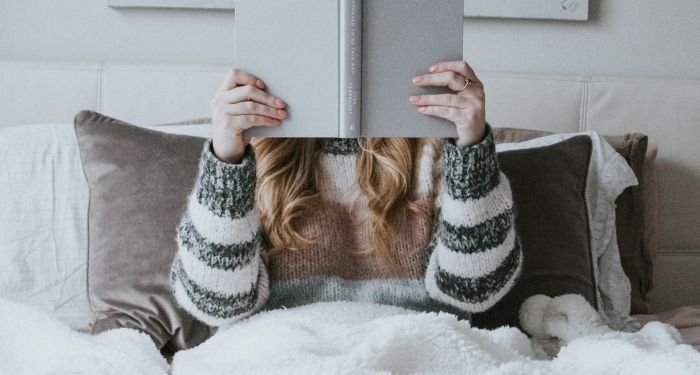 Quizzes
Quiz: Plan a Cozy Winter Day and Find Your Next Cozy Read
This content contains affiliate links. When you buy through these links, we may earn an affiliate commission.
It's officially winter! Snow storms, freezing rain, and polar wind chills are sweeping the northern hemisphere as a winter wonderland, albeit one with challenging driving conditions. Maybe you've already been snowbound once and are preparing to do it again. Well, winter is also the perfect time to snuggle in with a hot beverage, a warm blanket, and a good book. We might as well call winter "reading season." And what should you read to match the mood of the season? Naturally, a cozy book!
What is a "cozy" book? Cozy books are reads that are upbeat, low-stakes, feel-good stories that will make you smile inside with happy endings and pleasant feels. It's definitely time for more cozy books during winter hibernation. But where do you start with finding your next cozy read? Look no further. This quiz will pair you up with a great cozy book to nourish your spirit and soothe your frozen life. All you have to do to find out what book you should read next is take this quiz. You'll design the perfect cozy day, from waking up to winding down at night. You'll get to choose your favorite snack and reading space, among other customizations, to get your ideal cozy read. Ready? Let's find your next cozy book.
All the Results
For more cozy book coverage on Book Riot, check out…