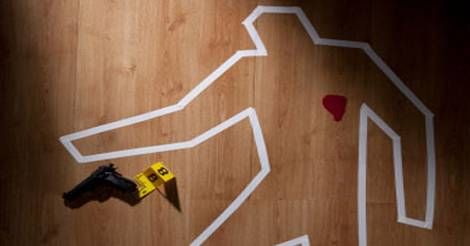 This Riot Recommendation is sponsored by Dead In The Water by Denise Swanson.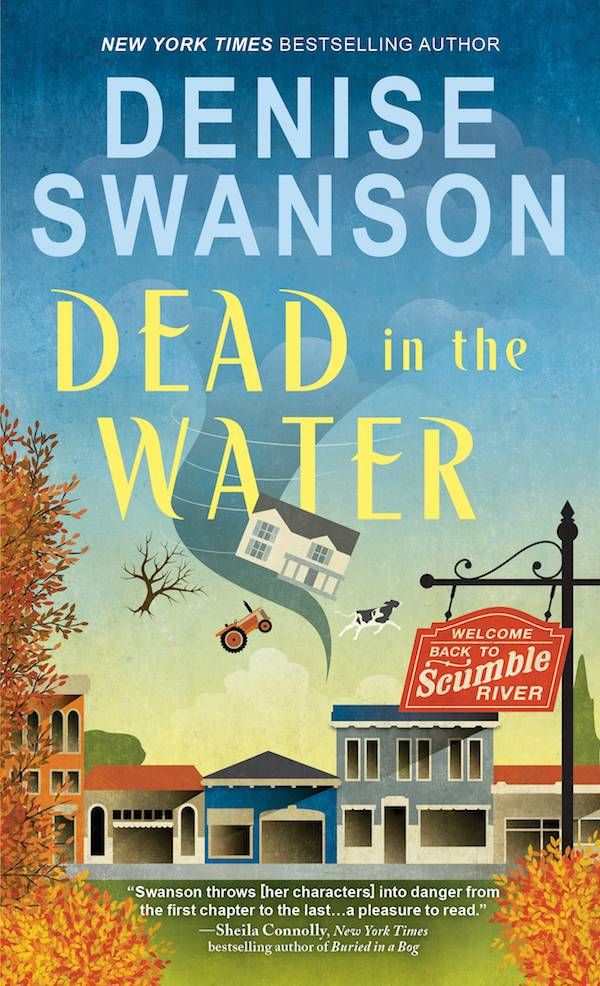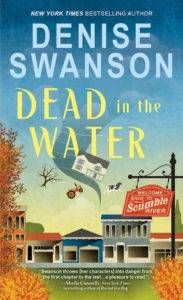 First in a brand new series featuring New York Times bestselling author Denise Swanson's beloved Scumble River!
A twister, a kidnapping, and a murder—oh my! Scumble River may never be the same.
For school psychologist Skye Denison, there's certainly no place like home. When a violent tornado devastates her small hometown of Scumble River, she can't see how the community will ever recover—especially since town councilman Zeke Lyons has apparently died in the storm.
But things get even worse for Skye when her police chief husband, Wally, disappears in the midst of investigating Zeke's death. Did Zeke really die in the storm, or was he murdered? And could Wally be next on the criminal's hit list?
---
Like a vacation at a quaint countryside destination, like cuddling up with a box of goodies from your favorite bakery, like piecing a puzzle together with friends, there's something so…well, cozy about cozy mysteries. We're here for your small towns, amateur sleuths, and murder plot mind games. We asked you to tell us your favorite cozy mysteries and you responded. Here are 50 of your favorites!
Chief Inspector Armand Gamache Series by Louise Penny
In the Frame by Dick Francis
The Mirror Crack'd from Side to Side by Agatha Christie
The Moonstone by Wilkie Collins
A Dark-Adapted Eye by Ruth Rendell / Barbara Vine
Trent's Last Case by E.C. Bentley
The Kinsey Millhone Alphabet Series by Sue Grafton
Berger and Mitry Series by David Handler
Hamish Macbeth Series by M.C. Beaton
Agatha Raisin Series by M.C. Beaton
The Jaine Austen Mystery Series by Laura Levine
A Needlecraft Mystery Series by Monica Ferris
Mrs. Murphy Series by Rita Mae Brown
Dr. Laszlo Kreizler Series by Caleb Carr
Mystic River by Dennis Lehane
A Goldy Bear Culinary Mystery Series by Diane Mott Davidson
Myrtle Clover Mysteries Series by Elizabeth Spann Craig
A Knitting Mystery Series by Maggie Sefton
Chet and Bernie Mystery Series by Spencer Quinn
Home Repair is Homicide Series by Sarah Graves
Kate Shackleton Series by Frances Brody
The Railway Detective Series by Edward Marston
Amory Ames Series by Ashley Weaver
Mary Russell and Sherlock Holmes Series by Laurie R. King
Daisy Dalrymple Series by Carola Dunn
Flavia de Luce Series by Alan Bradley
Josie Prescott Antiques Mystery Series by Jane K. Cleland
A Tea Shop Mystery Series by Laura Childs
Her Royal Spyness Series by Rhys Bowen
Bruno, Chief of Police Series by Martin Walker
An Aunt Dimity Mystery Series by Nancy Atherton
Miss Silver Series by Patricia Wentworth
Albert Campion Series by Margery Allingham
Maisie Dobbs Series by Jacqueline Winspear
The Circular Staircase by Mary Roberts Rinehart
Father Brown Series by G.K. Chesterton
Gervase Fen Series by Edmund Crispin
Thoroughly Southern Series by Patricia Sprinkle
Sheila Travis Series by Patricia Sprinkle
Family Tree Series by Patricia Sprinkle
They Came to Baghdad by Agatha Christie
Aurora Teagarden Series by Charlaine Harris
The Spellmans Series by Lisa Lutz
Miss Julia Series by Ann B. Ross
Family Skeleton Mystery Series by Leigh Perry
Maggody Mystery Series by Joan Hess
Death on the Nile by Agatha Christie
Mobile Library Mystery Series by Ian Sansom
Isabel Dalhousie Series by Alexander McCall Smith
No. 1 Ladies' Detective Agency Series by Alexander McCall Smith
Save
Save
Save