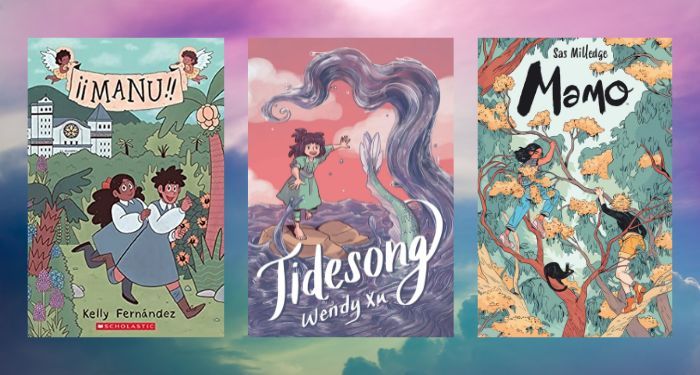 This content contains affiliate links. When you buy through these links, we may earn an affiliate commission.
Enough with the superheroic fisticuffs, grim social commentary, and horror tales! There are lots of cozy fantasy comics and graphic novels out there, and I'm going to share them with you today.
Cozy fantasy seems to be all the rage these days. And why not? Sure, epic adventure stories are great, but they're also really intense, and sometimes you're just not up for all that stress. This genre of comics allows you to enjoy standard fantasy elements — including fairy tales, supernatural creatures, magic schools, and more — without causing your anxiety to spike.
If you've read any cozy fantasy comics already, you might notice that a few obvious choices are missing from this list. The Tea Dragon Society trilogy is such a gimme that I'm mentioning it here instead of below. It's been included on so many "best of" lists (and deservedly so!) that I wanted to give extra space to other, lesser-known titles. I also didn't include Chef's Kiss because it isn't really a fantasy, even if the plot does involve a gourmand pig (and it's completely adorable and you should read it).
The "cozy fantasy" label is broad enough to include all manner of storylines and settings. Some deal with more serious subjects than others, but they all offer that coveted warm and fuzzy feeling in the end.
---
Can't get enough cozy fantasy? Check out our lists of cozy fantasy books for kids and cozy fantasy books for adults!