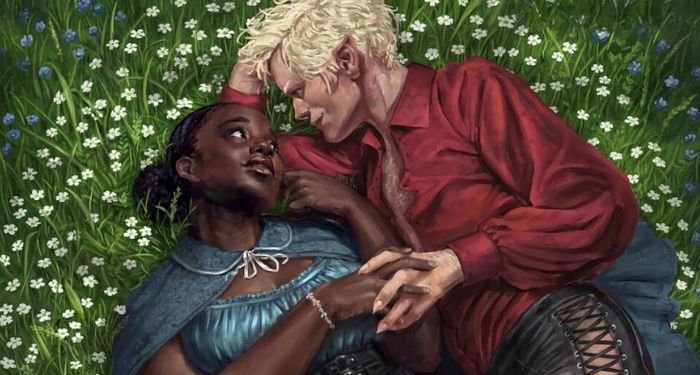 This content contains affiliate links. When you buy through these links, we may earn an affiliate commission.
Cozy fantasy has absolutely exploded as a beloved sub-genre in recent years, and it's no wonder. Life is stressful enough. Sometimes, all we want to do is escape into a fantasy world where we know nothing too bad will happen. That's exactly what cozy fantasy delivers, with fantasy worlds where the stakes are never too high, and the endings are always happy. But recently, I've come across a subset of cozy fantasy books even cozier than the coziest of cozy fantasies. I take your cozy fantasy and raise you cozy fantasy books about books.
That's right, cozy fantasy can get even better. Combining all the best elements of cozy fantasy with the bookish characters and settings no reader can ever get enough of, these cozy fantasy books about books are the best of both worlds. You can have your cozy fantasy books and eat them, too. No — wait, I don't recommend that.
Cake metaphors notwithstanding, these 10 cozy fantasy books about books are full to the brim with sweet romance, adventurers taking a break from the action, and all the bookshops and bookish protagonists you could ever want. If I had to live inside a book, I would definitely want it to be one of these cozy fantasy books full of books because, let's be honest, that's the dream, isn't it?