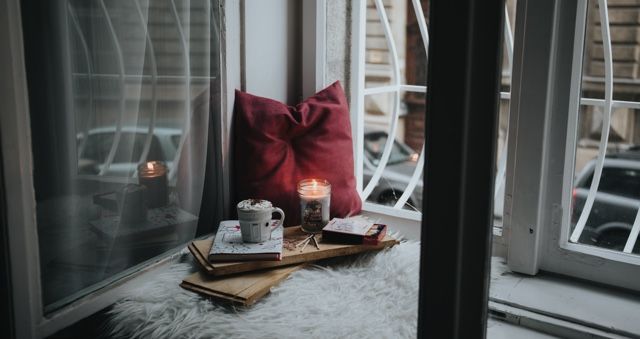 Book Fetish
How to Make Your Holiday Reading Extra Cozy
This how-to for a cozier holiday reading experience is sponsored by BookClubbish.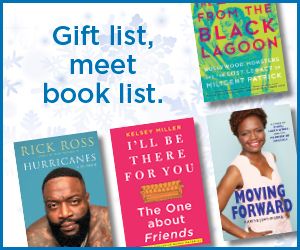 A good book makes the best gift. Check off your holiday shopping list with the best books for friends and family.
---
It's natural when the temperatures drop and the snow begins to fall that you might start yearning for snowed-in days spent reading, preferably by a fireplace. For most of us, this is more fantasy than reality—the holidays are busy and somehow the to-do list seems to triple. While I can't guarantee that you will get that snow day you want or that you'll be able to drop everything in favor of hours spent reading, with a little planning and some preparation, you can make any reading time you can squeeze in holiday cozy with these tips!
Tip 1: Make a Holiday-Themed Reading List
Whether you decide to pick up the latest holiday read, or revisit an old classic, it can help to make a list of holiday-themed books you want to spend time with this year. There are a ton of great holiday-themed books, short stories, poems, and novellas out there, so you can squeeze in some seasonal reading however you want, but try and keep your list reasonable!
Book recommendation: Let It Snow by John Green, Maureen Johnson, and Lauren Myracle! This book features three linked novellas about teens who are snowed in a small town, and how they make the most of the season. Bonus: The movie adaptation is now streaming on Netflix, so you can read the book and watch a new holiday movie!
Tip 2: Set the Mood
If you don't get snow, or a roaring fireplace exists only in your dreams, make do with a holiday scented candle! We love these literary holiday candles that evoke the season and your favorite books.
Sleigh Ride Through the Forbidden Forest Candle: This magical Christmas candle smells like pumpkin juice and fire whiskey hot toddies!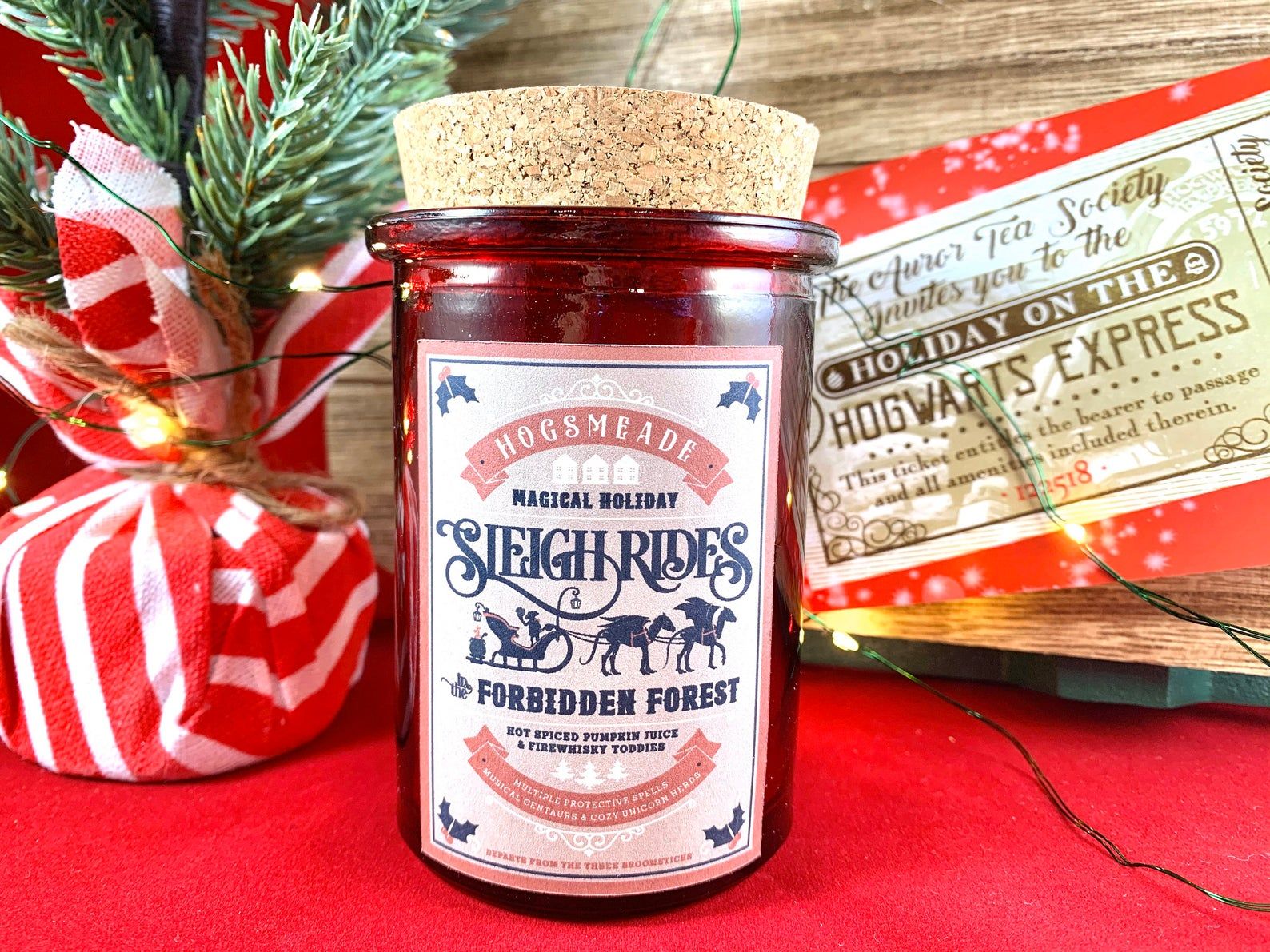 Little Women-Inspired Candle: Celebrate the classic tale, which is much beloved at Christmas-time, with this candle that smells of fruit, spice, and red wine.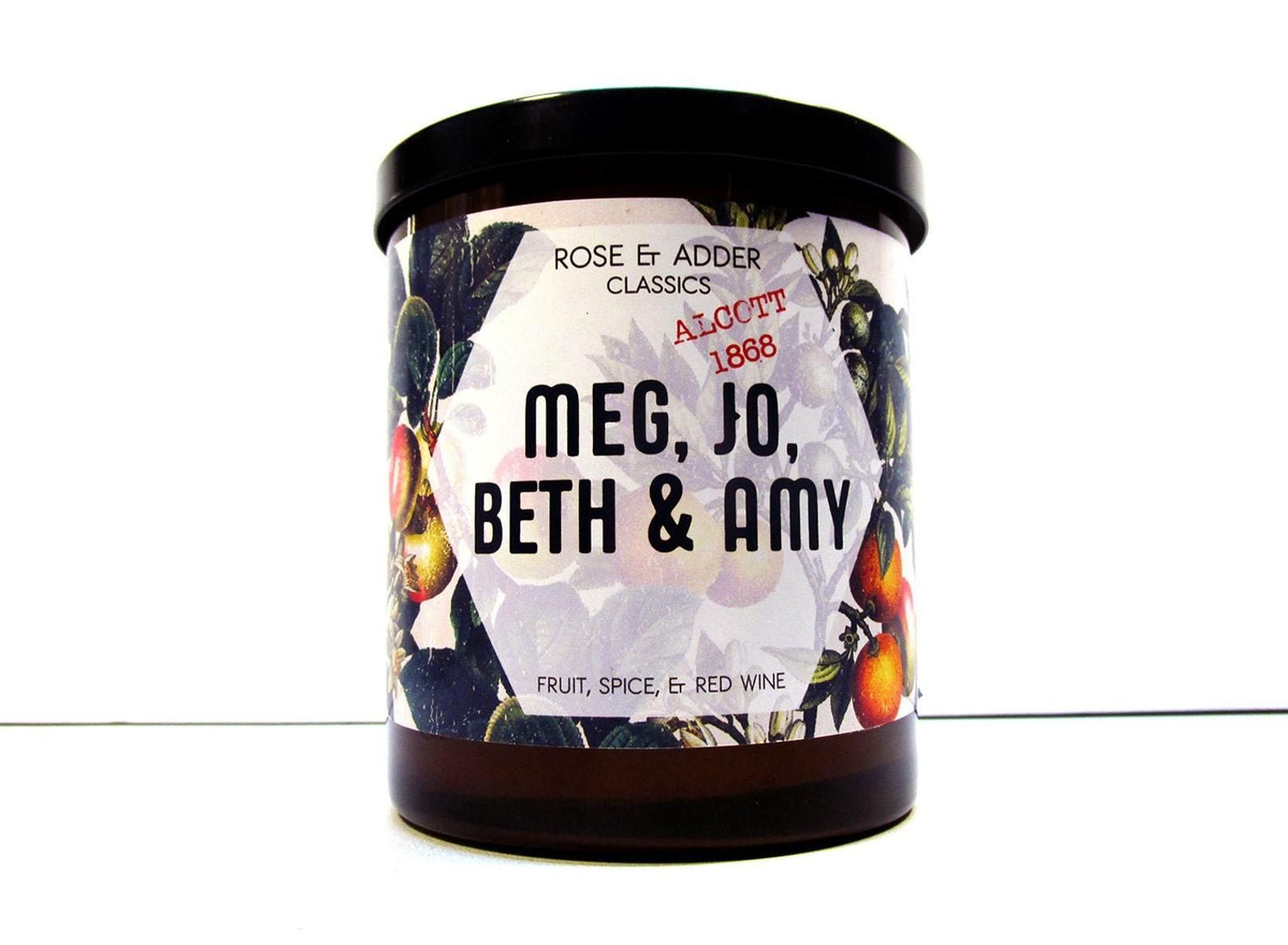 Christmas at Pemberley: Evoke the romance of a Jane Austen classic and the excitement of the holidays with this candle of berries and frankincense.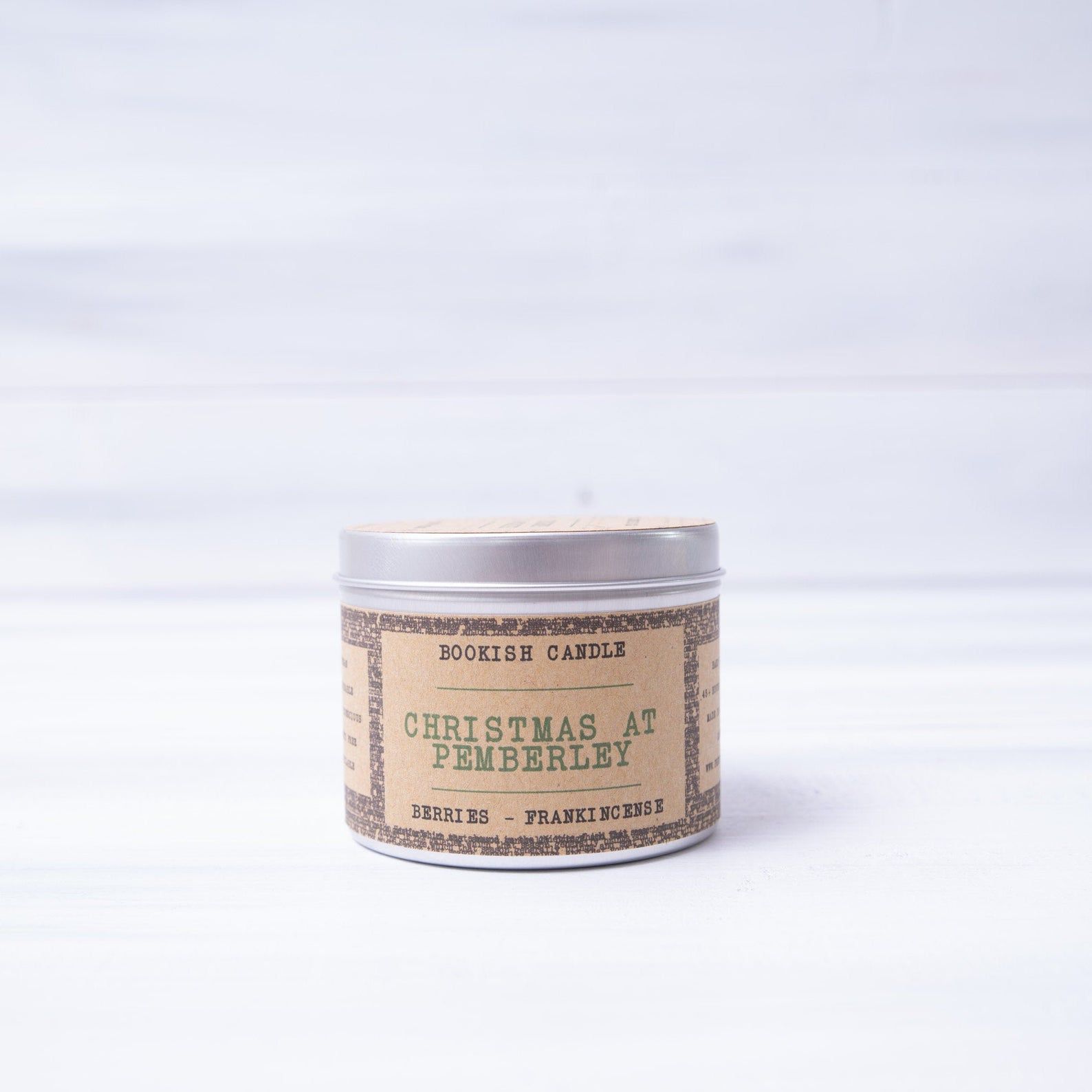 Book recommendation: Pick up Pride & Prejudice & Mistletoe by Melissa de la Cruz for a fun, holiday-themed gender swapped retelling of the Jane Austen classic! And if you want to keep on the classics with a twist train, look for Meg & Jo by Virginia Kantra hitting shelves this December. It's an adult contemporary novel about Meg and Jo March, sisters with opposite personalities heading home for the holidays.
Tip 3: Make Your Reading Gear Festive
Even if you don't make a holiday reading list or pick up any Christmas-themed books this season, you can make your reading sessions a little more festive by trading up your regular bookmarks with these festive beauties!
Holiday Classic Book Spine Bookmarks: Pick up a bookmark designed to look like the spine of three classic holiday tales—A Christmas Carol, The Nutcracker, and The Polar Express!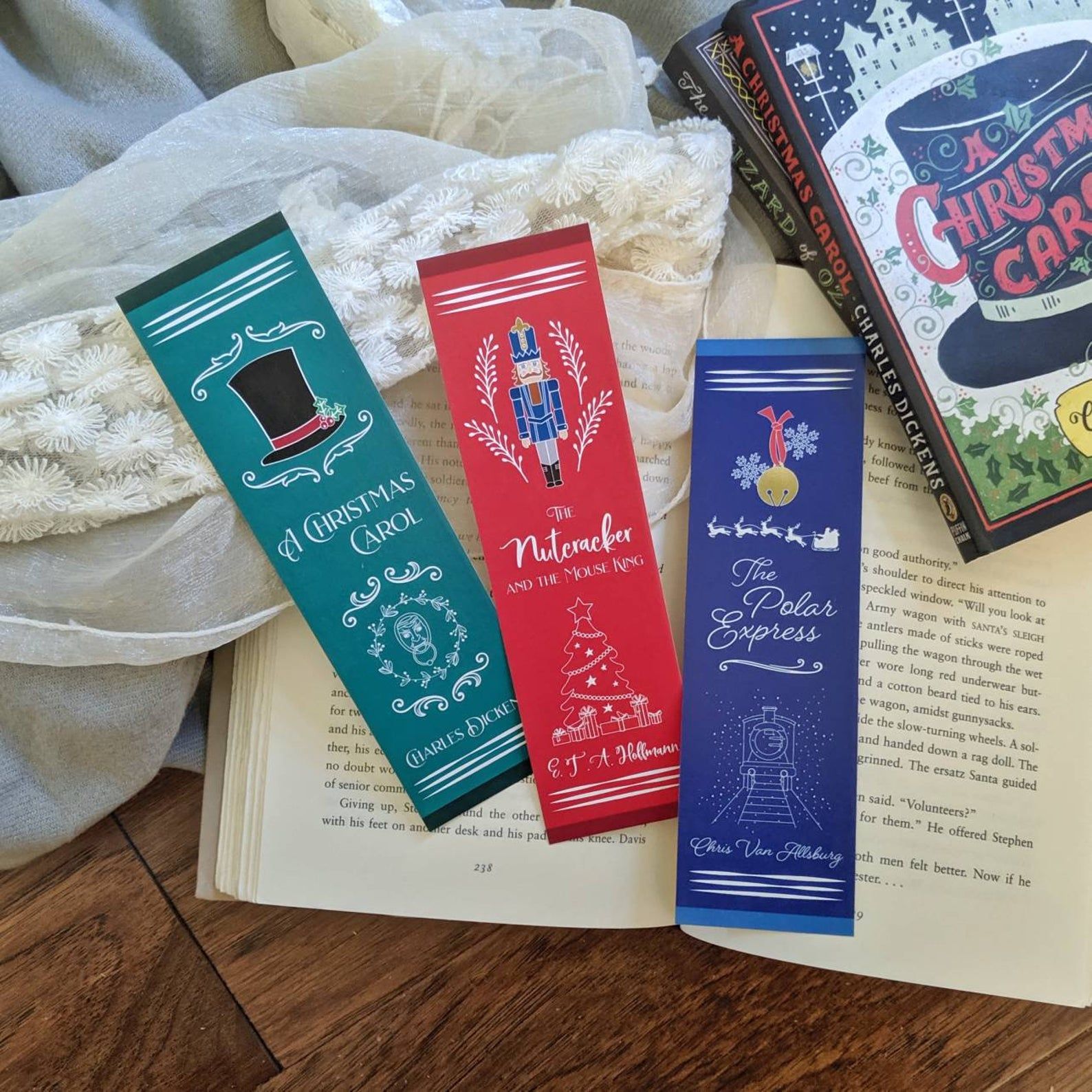 Holiday Cats Bookmark: If you love cats, reindeers, and knitwear, this whimsical bookmark is perfect for you!
Let It Snow Bookmark: This sentiment will last you through the holidays and all season long!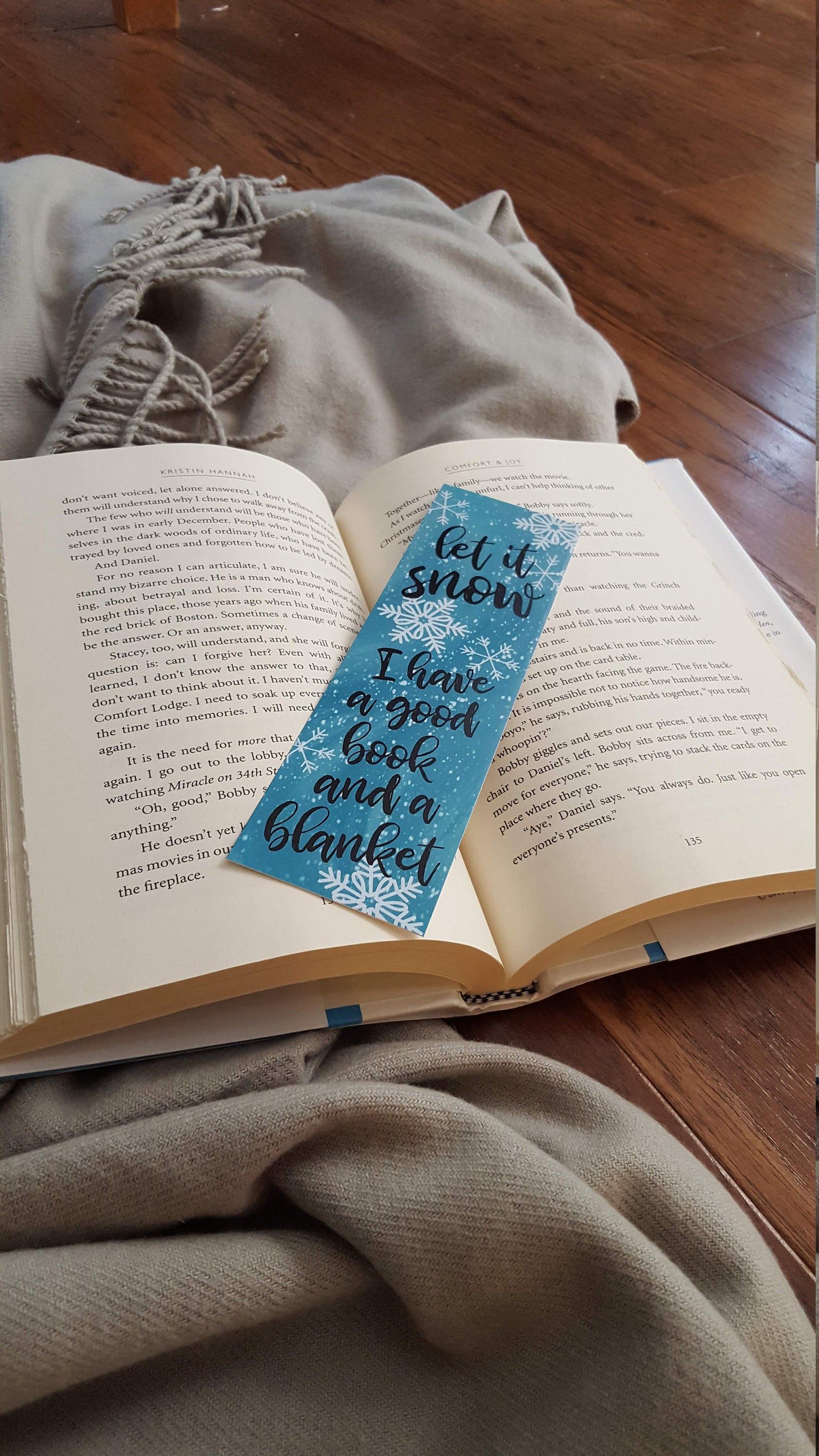 Book recommendation: My True Love Gave to Me: Twelve Holiday Stories edited by Stephanie Perkins. This collection of short romance stories set during the holidays is perfect if you've got a busy season and you can only read something in small sittings!
Tip 4: Get Cozy!
The best part about holiday reading is creating a cozy nest that makes it nearly impossible to get up and do other things. In order to achieve this, it's imperative that you get yourself a good blanket, reading pillow, and cozy socks.
Book Nerd Blanket: Curl up with this proud book nerd blanket!
I Lived in Books Pillow: Cushion yourself with this charming pillow featuring the quote from Neil Gaiman, "I lived in books more than I lived anywhere else."
Fairytale Socks: Set the mood for tales of whimsy, danger, and romance with these sweet socks.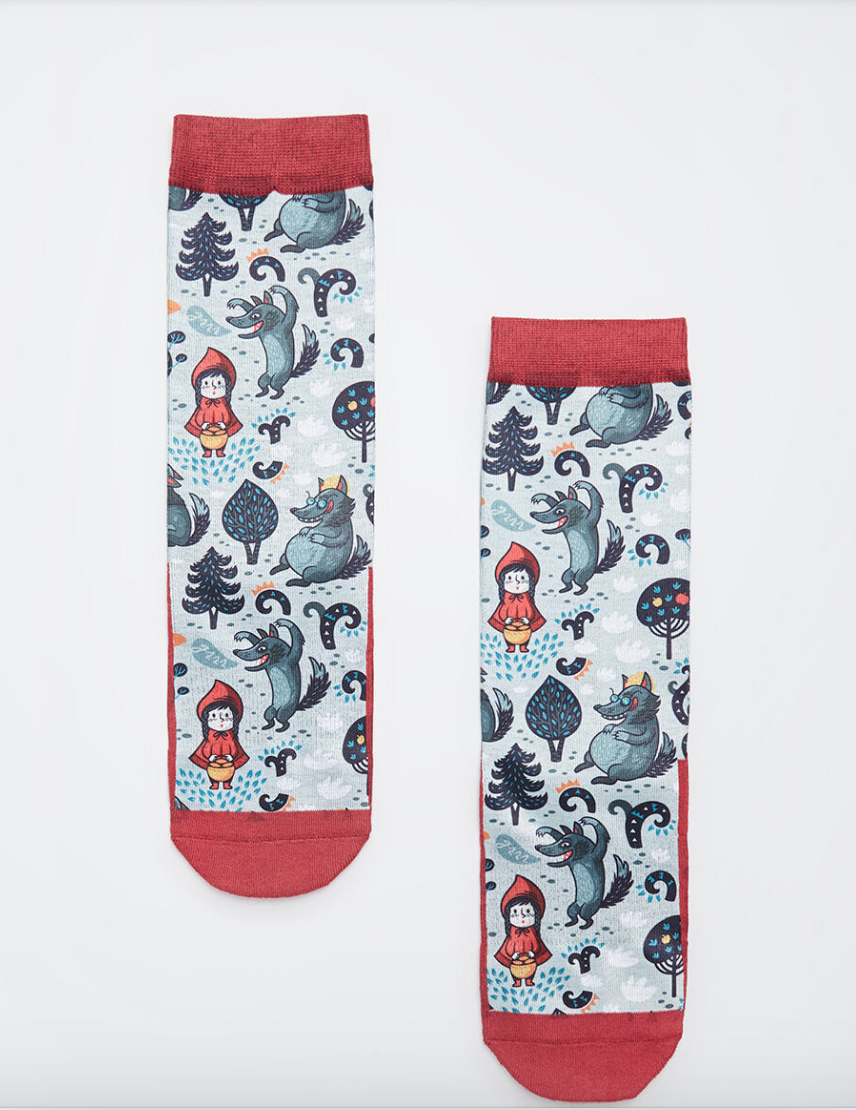 Book recommendation: Snow in Love by Melissa de la Cruz, Nic Stone, Kasie West, and Aimee Friedman. This cozy collection of holiday tales written by four amazing authors covers Christmas and Hanukkah, perfect for cozy December reading!
Tip 5: Grab a Cozy Beverage for Your Reading Sessions
For peak coziness, one must always grab a mug of something warm to drink while reading. Coffee, cocoa, tea—they all work and these options are the perfect winter reading accessory!
Let It Snow Mug: Readers are never upset about snow, as long as they have a good stock of reading material!
Coffee, Books, and Snow Mug: For all your coffee drinkers out there! Channel your inner Lorelai Gilmore with this mug.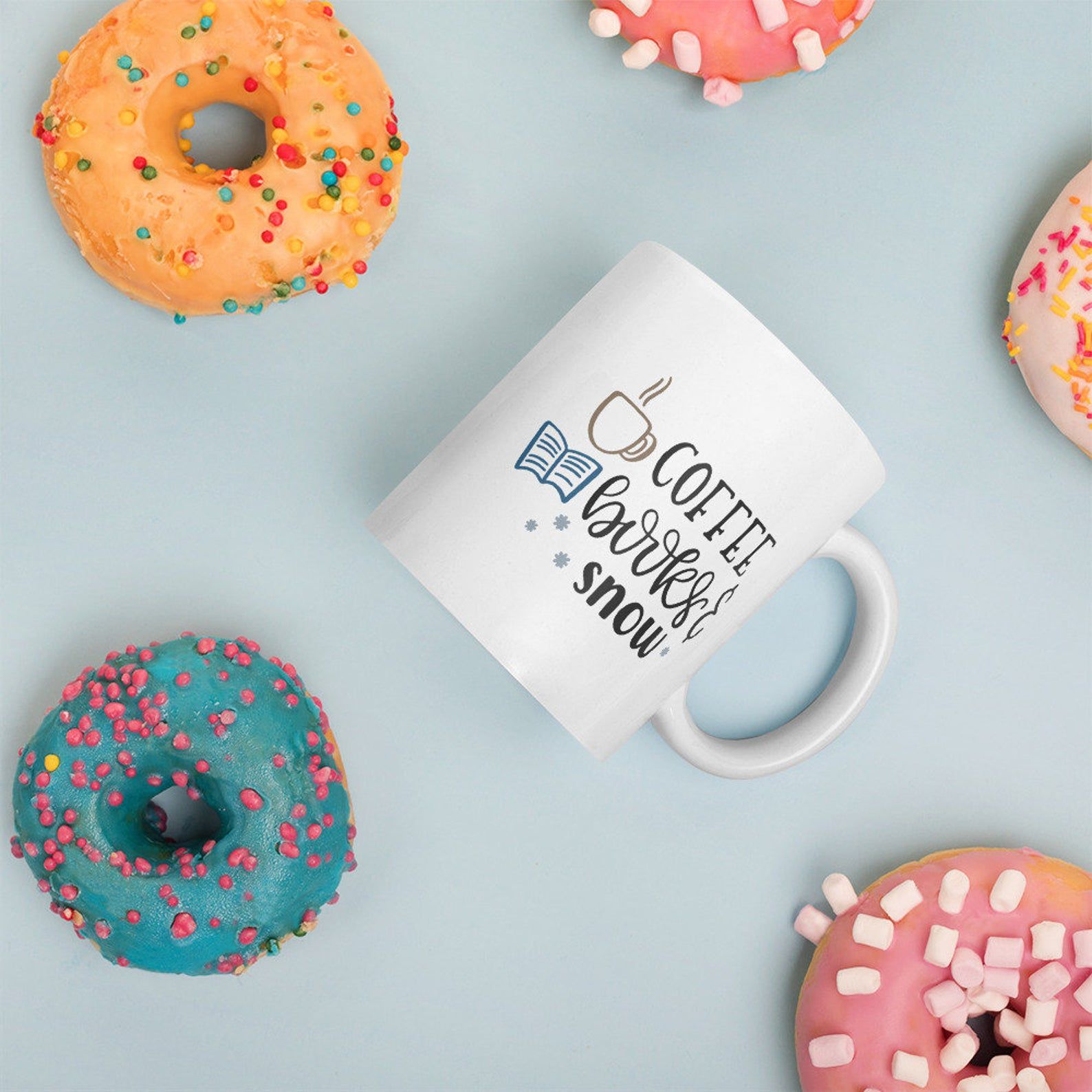 Literary Teas: If you're a tea drinker, make your reading sessions even more bookish with these teas named after famous authors.
Book recommendation: Royal Holiday by Jasmine Guillory. Is there anything more delicious than a royal holiday romance novel by a fantastic novelist? We can't think of a better pairing.
Tip 6: Read While You Knock Out Your Holiday To-Do List!
Look, we get it. You can't spend every weekend in December curled up with a good book. You've got holiday baking to do, trees to decorate, and presents to wrap. But that doesn't mean that you can't still enjoy some great holiday reading while you work. That's what audiobooks are for! And technology makes it super easy to listen to great books while you make the season merry.
Sony Wireless Headphones: These comfy over the ear headphones won't get in your way as you make your holiday preparations!
Wireless Bluetooth Speakers: Share your latest holiday read with your friends and family while you bake cookies or decorate!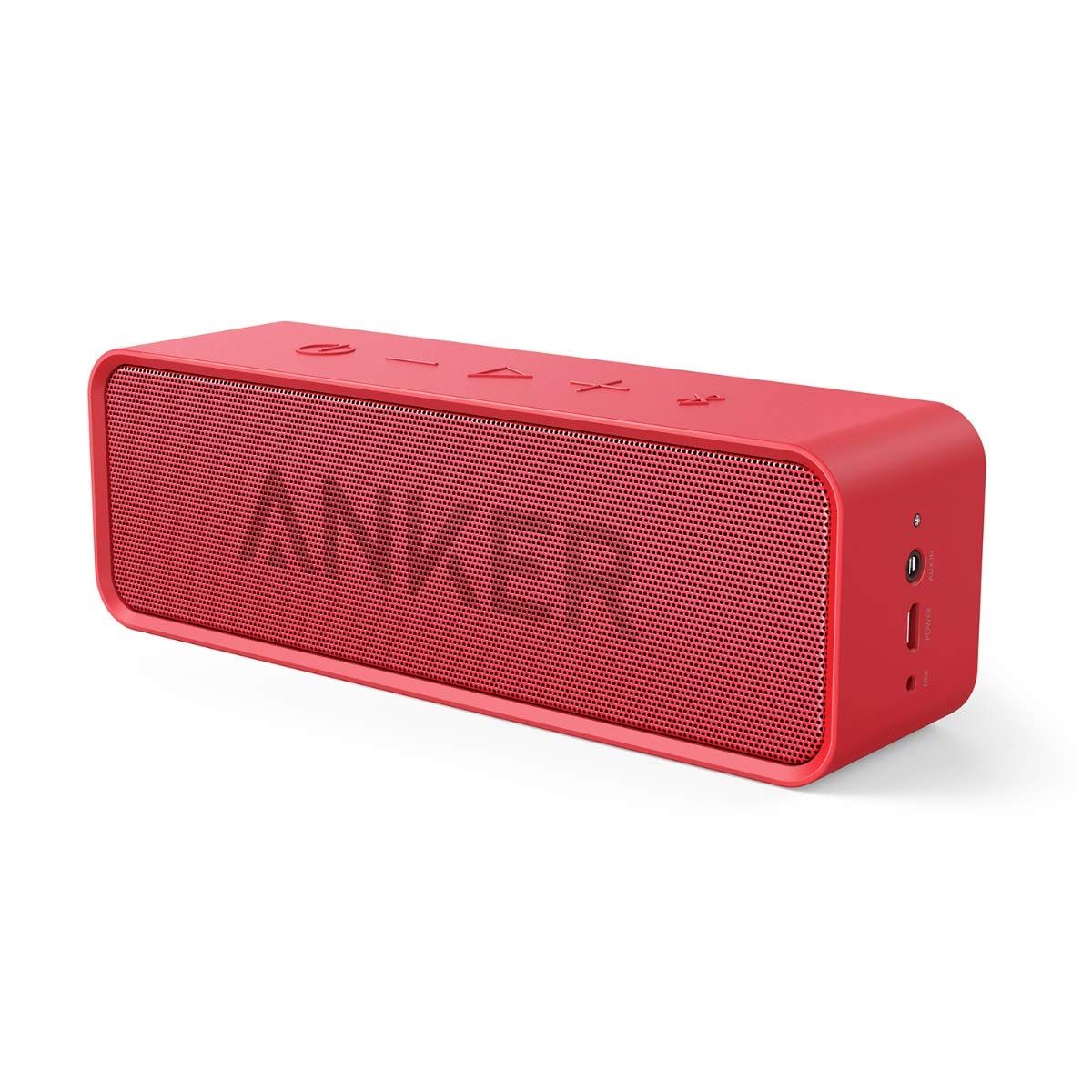 Libro.fm Subscription: Get the latest audiobooks, and support your local indie bookstore! We love Libro.fm subscriptions and their app for easy audiobook listening.
Book recommendation: One Day in December by Josie Silver, which is extra charming on audio and narrated by Eleanor Tomlinson. It is about love at first sight, chance encounters, holidays, and serendipity.
Tip 7: If You Can't Read, Accessorize!
The holidays are a super busy time, and sometimes you just can't carve out the time that you want to read. If you can't read, at least you can accessorize with these winter holiday favorites!
The Nutcracker Enamel Pin: Adorn your coat with this pretty pin!
Christmas Book Stack Pin: This pin depicts my ideal holiday reading session!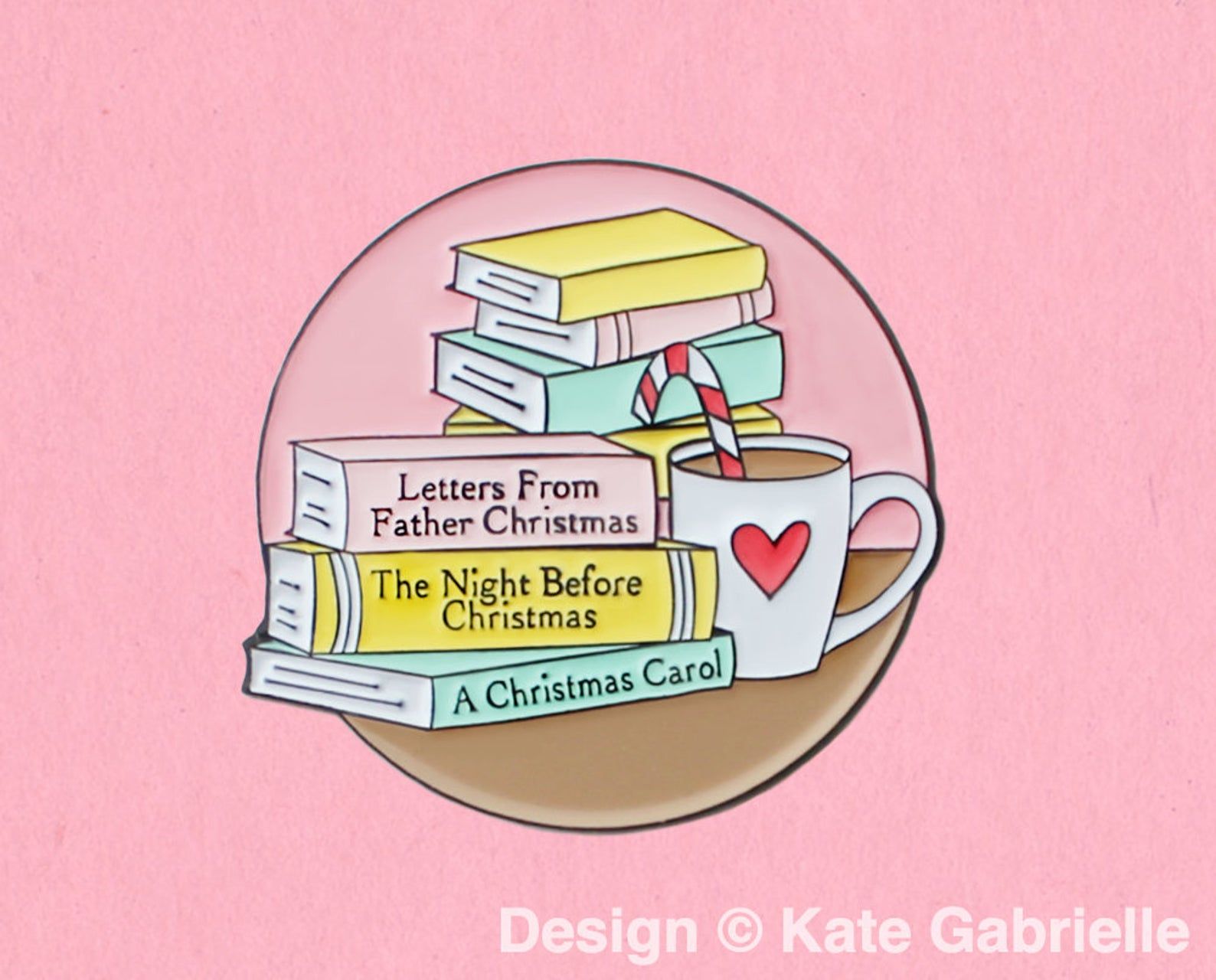 A Christmas Carol Gloves: No matter how many emails you have to send, you can stay cozy and bookish with these writing gloves!
No matter how you spend this holiday season, we hope it's extra cozy and extra bookish! What are some of your tricks for squeezing in more reading time during the end of the year? Share with us on Twitter or Instagram!