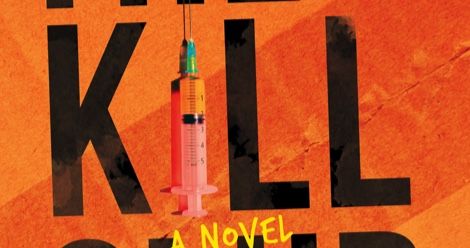 This content contains affiliate links. When you buy through these links, we may earn an affiliate commission.
Looking for your next thrilling read and a fresh take on serial killer stories? Feast your eyes on the cover for The Kill Club by Wendy Heard, out December 2019. And check out the synopsis below:
Jazz will stop at nothing to save her brother.
Their foster mother, Carol, has always been fanatical, but with Jazz grown up and out of the house, Carol takes a dangerous turn that threatens thirteen-year-old Joaquin's life. Over and over, child services fails to intervene, and Joaquin is running out of time.
Then Jazz gets a blocked call from someone offering a solution. There are others like her—people the law has failed. They've formed an underground network of "helpers," each agreeing to eliminate the abuser of another. They're taking back their power and leaving a trail of bodies throughout Los Angeles—dubbed the Blackbird Killings. If Jazz joins them, they'll take care of Carol for good.
All she has to do is kill a stranger.