News
Cover Reveal: PROVENANCE by Ann Leckie
This content contains affiliate links. When you buy through these links, we may earn an affiliate commission.
Ann Leckie's Imperial Radch trilogy is huge Book Riot favorite (seriously, if you haven't read it, go pick up Ancillary Justice immediately), so when we got the offer to reveal the cover of her newest novel Provenance I responded with some very unprofessional "sqqueeee" and grabby hands. #SorryNotSorry. Get a look at the synopsis for the new book, and peep the cover below:
---
Following her record-breaking debut trilogy, Ann Leckie, winner of the Hugo, Nebula, Arthur C. Clarke and Locus Awards, returns with an enthralling new novel of power, theft, privilege and birthright.
A power-driven young woman has just one chance to secure the status she craves and regain priceless lost artifacts prized by her people. She must free their thief from a prison planet from which no one has ever returned.
Ingray and her charge will return to her home world to find their planet in political turmoil, at the heart of an escalating intergalactic conflict. Together, they must make a new plan to salvage Ingray's future, her family, and her world, before they are lost to her for good.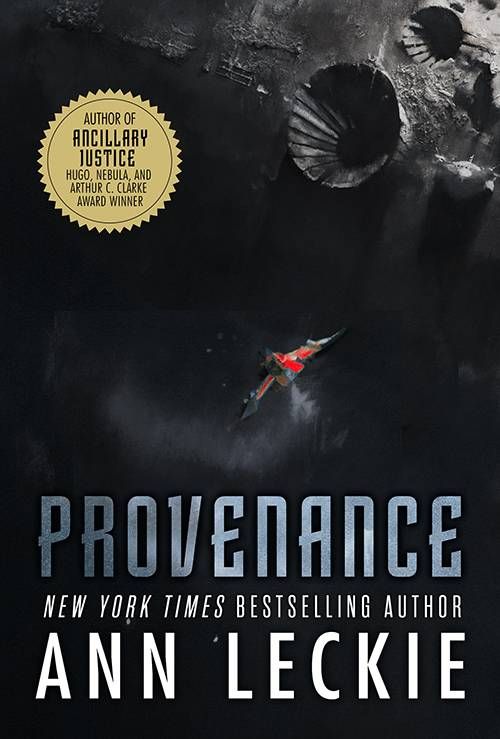 Art by John Harris; design by Lauren Panepinto. Out October 3rd.