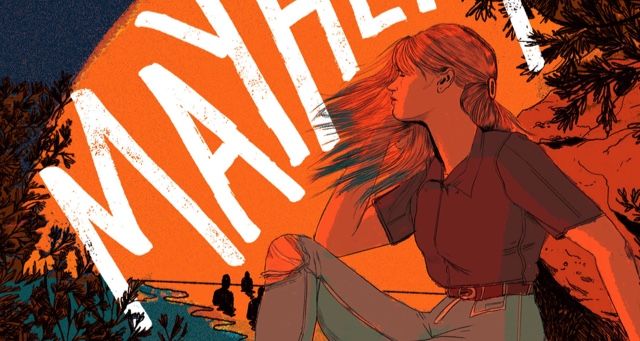 This content contains affiliate links. When you buy through these links, we may earn an affiliate commission.
We've got an upcoming release that's The Lost Boys meets The Craft, with some vengeance mixed in. Take a look at the cover for Mayhem by Estelle Laure, out July 2020. And check out the synopsis below:
A YA feminist mash up inspired by The Lost Boys and The Craft.
It's 1987 and unfortunately it's not all Madonna and cherry lip balm. Mayhem Brayburn has always known there was something off about her and her mother, Roxy. Maybe it has to do with Roxy's constant physical pain, or maybe with Mayhem's own irresistible pull to water. Either way, she knows they aren't like everyone else. But when May's stepfather finally goes too far, Roxy and Mayhem flee to Santa Maria, California, the coastal beach town that holds the answers to all of Mayhem's questions about who her mother is, her estranged family, and the mysteries of her own self. There she meets the kids who live with her aunt, and it opens the door to the magic that runs through the female lineage in her family, the very magic Mayhem is next in line to inherit and which will change her life for good. But when she gets wrapped up in the search for the man who has been kidnapping girls from the beach, her life takes another dangerous turn and she is forced to face the price of vigilante justice and to ask herself whether revenge is worth the cost.
From the acclaimed author of This Raging Light and But Then I Came Back, Estelle Laure offers a riveting and complex story with magical elements about a a family of women contending with what appears to be an irreversible destiny, taking control and saying when enough is enough.