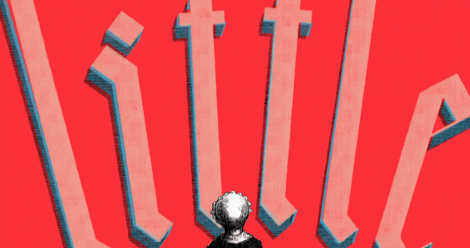 This content contains affiliate links. When you buy through these links, we may earn an affiliate commission.
Holy cats, I have the most exciting news: Edward Carey has a new novel coming in the fall! It's called Little and it's coming October 23 from Riverhead Books. If you have never read him, you should check him out. He is such a spectacular, imaginative author. I am madly in love with his Iremonger trilogy, as well as his novels Observatory Mansions and Alva & Irva.
Seriously, I could not be more excited for his new novel if I swallowed a cat and broke out in kittens. It's my most anticipated book of 2018. And not only is it Carey's first adult novel since 2003, but it includes his original illustrations throughout!
Now, without further ado, it gives me great pleasure to present the exclusive cover reveal of Little by Edward Carey. Take a peek and read the synopsis below. It's so gorgeous!
"In 1761, a tiny, odd-looking girl named Marie is born in a village in Switzerland. After the death of her parents, she is apprenticed to an eccentric wax sculptor and whisked off to the seamy streets of Paris, where they meet a domineering widow and her quiet, pale son. Together, they convert an abandoned monkey house into an exhibition hall for wax heads, and the spectacle becomes a sensation. As word of her artistic talent spreads, Marie is called to Versailles, where she tutors a princess and saves Marie Antoinette in childbirth. But outside the palace walls, Paris is roiling: The revolutionary mob is demanding heads, and…at the wax museum, heads are what they do. In the tradition of Gregory Maguire's Wicked and Erin Morgenstern's The Night Circus, Edward Carey's Little is a darkly endearing cavalcade of a novel—a story of art, class, determination, and how we hold on to what we love."
Here's a bit about Edward Carey: Edward Carey is a novelist, visual artist, and playwright. His acclaimed YA series, the Iremonger Trilogy, was a fan favorite, with citations for Best Books of the Year by The New York Times, NPR, and Kirkus Reviews. He is also the author of two adult novels, Observatory Mansions and Alva & Irva. Born in England, he now teaches at the University of Texas in Austin, where he lives with his wife, the author Elizabeth McCracken, and their family.