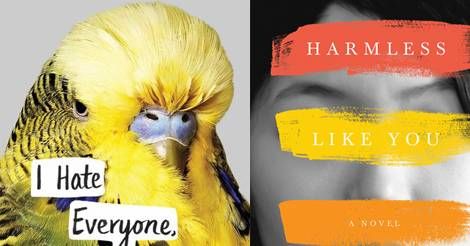 Lists
Cover Love: Rioters' Favorite Book Covers of 2017 So Far
This content contains affiliate links. When you buy through these links, we may earn an affiliate commission.
I've read a bunch of books this year that I chose solely for the cover, which has left me wondering if 2017 will be the year of the great covers? Has publishing stepped up it's game in the aesthetic department? I asked fellow Rioters to weigh in what covers their eyeballs have been shooting out hearts for and clearly I'm not the only one in cover love.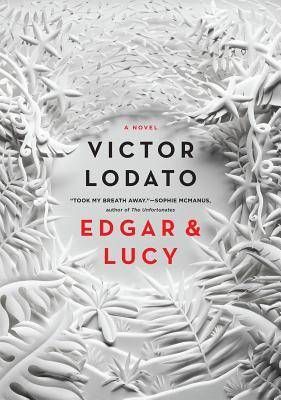 Edgar and Lucy by Victor Lodato: White embossed on white, the cover is just incredibly appealing to the eye. And then the reader realizes that the main character was born with albinism and the lack of pigment on the cover makes sense. Then the reader begins to get into how the garden was a central part of this character's childhood and the organic plant graphics become more meaningful. The bold, sans-serif font in black and red serves to stand in stark contrast to the rest of the cover art, compelling the reader to dive into Edgar's story.
A Separation by Katie Kitamura: All great covers should be a work of art, and the cover of A Separation, with its colorful brushstrokes of contrasting oranges and blues, is a work of art I'd be happy to hang up in my home. The colors, reminiscent of flames, are somehow bold and soft at the same time as they cover parts of the large, black sans-serif font. Through the cornflower blues, the reader is transported to the south of Greece, and through the oranges to the depths of the couple's fiery relationship. This is a cover that gets more meaningful the more you read.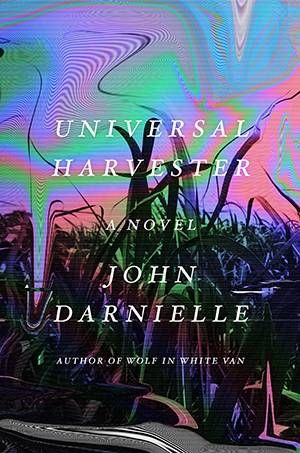 Universal Harvester by John Darnielle: Anyone who grew up in the '80s or '90s will instantly recognize the fuzzy-rainbow-static on the cover of John Darnielle's latest novel. The seemingly pleasant farm scene instantly becomes more sinister once the reader realizes this is a novel about a video rental store in which VHS tapes are being returned with mysterious cuts that don't belong. Certainly one to see for yourself, this eerie and iridescent cover almost seems to come to life in your hands.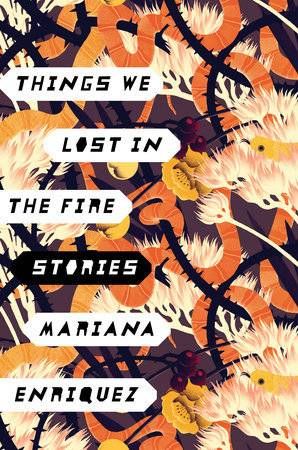 Things We Lost in the Fire by Mariana Enriquez: I liked this cover immediately upon seeing it because of its bold, graphic pattern with a simple yet striking font, features that I've loved in previous covers like Fates and Furies and Gold Fame Citrus. But I didn't realize how genius it was until I started reading these short stories. The cover perfectly captures the atmosphere of the book—beautiful yet dark, grotesque, and the closer you look, the more unsettling it is.
Unconventional by Maggie Harcourt: I raved about this book in Book Riot's roundup of best books we read in February. It could be that I have a soft spot for it because it arrived in pristine condition, not a single corner even slightly creased, which is how I like my books. It's also a British novel, and covers there are different, so the feel of it reminded me of home. But I love the bright-but-not-too-bright colour of the background, and the snaky lines of fans waiting to get into a convention, some of them, if you look closely, in cosplay, and all of them drawn as elaborate stick figures, so that they could be of any race. And I'm not a huge fan of tag lines on covers usually, but I really like "everyone's fan of someone" and if I hadn't already wanted to read the book, it would have convinced me.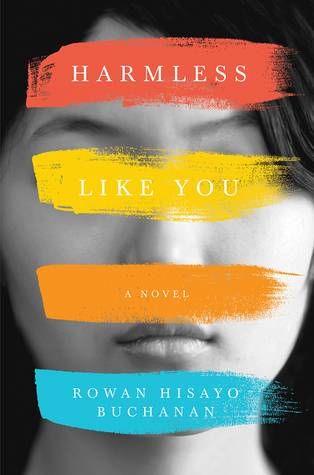 Harmless Like You by Rowan Hisayo Buchanan: I love a colorful cover. But more than that, I love a cover with something to say. And this boldly colored and striking cover is just that. When this showed up on my doorstep, I knew nothing about the debut novel's content. But the cover — with a black-and-white photo overlaid with bright paint streaks in just the right places — drew me in immediately, and oh, did I want to know more. The novel itself does not disappoint; this story about Japanese immigrants and family and motherhood and biracial identity is a fierce debut. But I knew it would be just from that cover.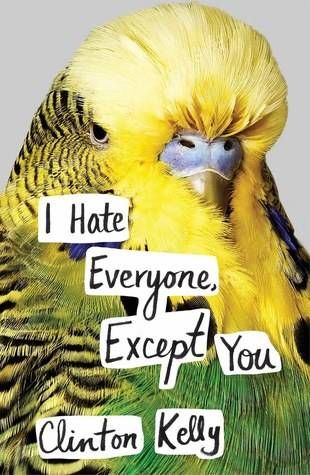 I Hate Everyone Except You by Clinton Kelly: The title, combined with an angry parakeet, is absolutely perfect. It's simple and yet 100% memorable and stands out. There's a meme waiting to happen here.
My favorite cover so far:
The Education of Margot Sanchez by Lilliam Rivera: I didn't even know what this book was about but I knew I needed it because of the cover! The contrast of the black and white ink drawing with the soft water color lip and cheek color, and the brightness of the green font is so perfect–especially, after you read it and realize it perfectly represents Margot. And that hair! OMG I want that hair! A great read with a cover to proudly showcase on your bookshelf.
Now tell me your favorites so I can keep oooing and aaahing over purdy and awesome book covers!
Save
Save
Save
Save