Fiction
Cover Face Off: Eleanor Oliphant Is Completely Fine
This content contains affiliate links. When you buy through these links, we may earn an affiliate commission.
Eleanor Oliphant Is Completely Fine by Gail Honeyman has been one of the UK's buzziest books this year—and deservedly so.
In the US, it hasn't been quite as omnipresent—and I wonder if that's partly a reflection of the cover. The UK cover is distinctive and reflects important elements of the plot. The US cover is perfectly pleasant, but features one of my least favourite design motifs: the cliché of a woman with most of her head chopped off. It could be the cover of any number of books with female protagonists. I feel like, if you're going to have someone approximating Eleanor Oliphant on the cover, she should probably be wearing black and white, or at least her iconic jerkin. Eleanor is an idiosyncratic character, and, in my opinion, she deserves an idiosyncratic cover.
I know we all think we're far too sophisticated to judge a book by its cover, but I can't help wondering: which came first—the understated attention such a great book received in the US, or its very-nice-but-not-that-distinctive American cover?
Which do you like more? The British cover or the American one?
UK: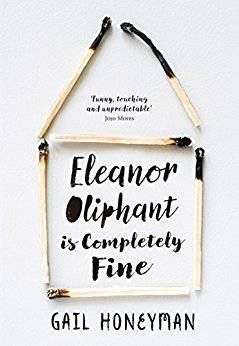 US: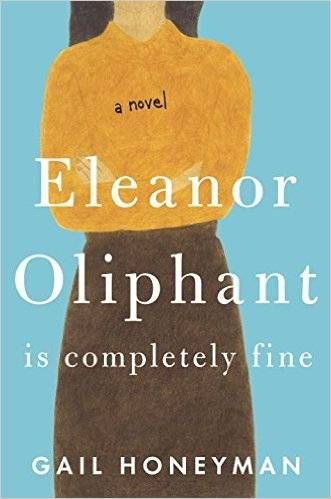 [polldaddy poll=9898089]