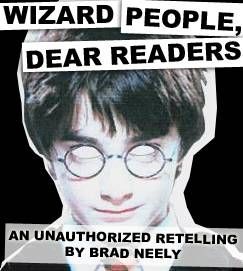 When Cassandra wrote about free open courses you can take online back in September, she mentioned that one of the largest online open course sites, Coursera.org, didn't have a lot of English lit offerings. The situation hasn't changed since then (although they do offer some awesome history and art courses), with most of the English classes focusing on technical writing instead of reading and analysis. There is one course on comic books and one on video games inspired by books—both of which might be really cool—but that's about it.
I've taken a couple of Coursera classes at this point (I'm addicted to school, it's a problem), and it's almost exactly like taking courses at a university campus—some professors want you to bust your ass, some don't care if you even show up, some lectures are really fascinating, some aren't, etc. For the most part I've been really impressed with the level of teaching and engagement, especially considering the courses are free (you don't currently get college credit, but there are plans to make some courses eligible for that in the future). Basically, you take them just because you're curious about a topic and want to learn more about it, with no pressure to pass or get a certain grade. Overall, I'd recommend checking it out.
But I have to ask, where are the lit courses? I suspect there aren't many because they would involve reading, and no one reads on the internet; but just think of the fun and unusual classes you could teach online that would attract bibliophiles like cronuts attract, well, everyone. Here are a few of my suggestions (just in case, you know, someone's listening).
wizard rock
,
Wizard People, Dear Reader
,
Pottermore
, fan fiction and websites, supplemental books like
Quidditch Through the Ages
,
RL Quidditch matches
, Harry Potter release parties, the Harry Potter theme park, art direction in the movies, international book covers… the list is really endless. Basically it would just be an excuse to geek out over Harry Potter for five weeks. AS IF I NEED AN EXCUSE. Course activities could include watch-alongs of the movies and any of the above things listed. You pass if you share a photo of yourself dressed as a Harry Potter character.
Origins of <<insert modern genre here>>

The great thing about this class would be that you could find most of the books in the public domain. Yay free books! For mystery you could (and should) start with Edgar Allan Poe's Inspector Dupin stories, go on to
The Notting Hill Mystery
by Charles Felix,
Monsieur Lecoq
by Emile Gaboriau,
The Woman in White
by Wilkie Collins, and so on. Romance could include medieval romances like
The Faerie Queene
, historical novels like
Ivanhoe
, and Gothic novels like
The Italian
by Ann Radcliffe. And spy novels…! You might be surprised how many spy novels there are in early 20th century literature.
Riddle of the Sands
by Erskine Childers,
The Scarlet Pimpernel
by Baroness Emmuska Orczy,
The Thirty-Nine Steps
by John Buchnan,
Mystery in Geneva
by Rose Macaulay, and even a few Sherlock Holmes stories would be entertaining selections.
Literature of <<insert non-Western country here>>
Most American readers are familiar with a rough sketch of English literature, and maybe even French, Italian, and Russian literature, as well. But finding an introduction to the non-Western canon can be difficult even when book lists are labeled "international," as this guide to Around the World in 80 Books on Amazon demonstrates. A course like this might be a fun and needed introduction into a different culture and world of reading.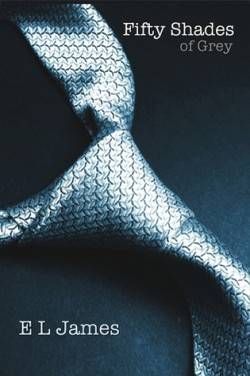 Fan Fiction
This course would look at the origins of fan fiction, what it is and why it's compelling. Can the Iliad be called AnMed—ancient Mediterranean—fanfic?(Probably not, but let's do it anyway so we can talk about Homer fanboying The Epic of Gilgamesh.) What books create the most fan fiction and how has this influenced lit over time? And legal/ethical implications: should Stephenie Meyer sue EL James? Questions! You pass if you write your own piece of fanfic.
Most Influential Book of the Last Decade
Students will read several bestsellers/award winners from the past decade (The Da Vinci Code, The Girl Who Played with Fire, The Amazing Adventures of Kavalier and Clay, 50 Shades of Grey, etc.), then write a paper arguing for whichever one they think is the most influential. Professor's job is basically to select the list of eligible books. This course could be fun because it would be about contemporary lit, but it might also be difficult to argue over the influence for such recent releases. That's why you'll only pass the course if you use Future Spectacles!
What about you? What online lit courses would you find irresistible?