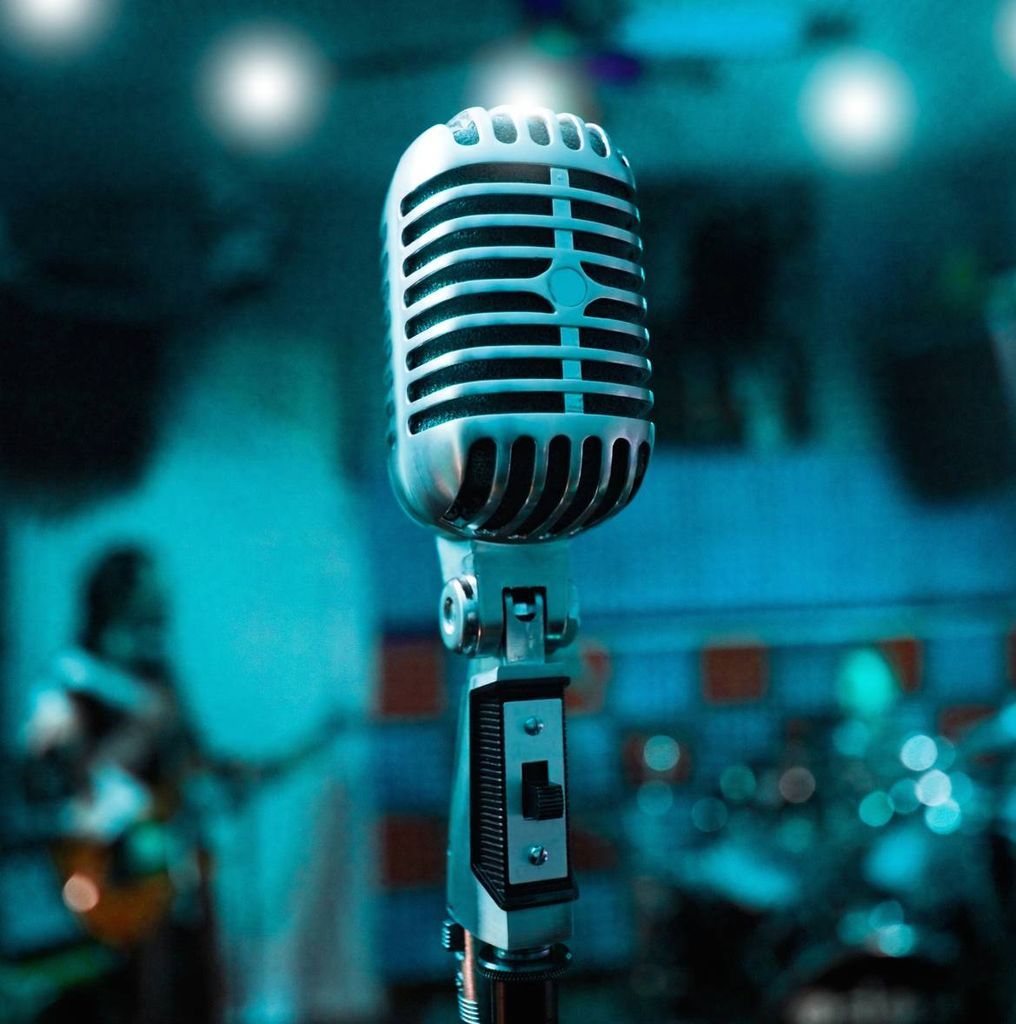 Nonfiction
4 Country Writers I Wish Had Garth Brooks' Other Book Deals
This content contains affiliate links. When you buy through these links, we may earn an affiliate commission.
Garth Brooks recently released Garth Brooks Anthology: The First Five Years. Which makes sense. Brooks is maybe the most famous country music star of the last thirty years, so it's not a surprise that he's telling the story of how some of that happened. Plus, Brooks's song-writing suggests he's a pretty good storyteller, so the new book is probably pretty good.
Except, here's the thing: Brooks doesn't have a deal for one book. He has a FIVE BOOK memoir deal. This new book is just the first one. And as much as I like hearing "The Thunder Rolls" or "Friends in Low Places" shuffle up on Spotify, five books seems a little excessive. There's only one living country artist who deserves five books to tell her story, and it ain't Garth Brooks. (You can probably guess who it is, but if not, stay tuned.)
I can't stop thinking about ways I think those other four books could be better used. And yes, I know that's not how publishing works, but for the purposes of this post, I don't care. Let's pretend we can spread the wealth.
All due respect to Garth Brooks, here are the country music songwriters I'd rather have filling out the slots in Garth's multi-book deal.
Natalie Maines, Martie Erwin Maguire, and Emily Erwin Robinson
Better known as the Dixie Chicks, these three women made up one of the most successful bands—in any genre—of the late 1990s and early 2000s. That success imploded when, in the run-up to the United States invasion of Iraq in 2003, Maines told a London audience "We don't want this war, this violence, and we're ashamed that the President of the United States is from Texas." The band was essentially blacklisted from country radio, and that impact is still cited today in discussions of why country musicians are so hesitant to take a stand on political issues.
Taking the Long Way, the Grammy-award-winning album that was partly inspired by the controversy, tells some part of the story of what these three women went through in the three years between when Maines spoke out against the invasion of Iraq and the release of the album. But there's a story beyond that album, and I want them—or at least one of them—to get the chance tell it in a book.
Alice Randall
A couple of months ago, I read an essay by Alice Randall in the anthology Woman Walk The Line. It was an appreciation of Lil Hardin, but it blended information about Hardin with stories and insights from Randall's own life, and it wasn't just fascinating—it was unique. Randall writes thoughtfully about the influence of black women in country music, a topic it can be hard to find anyone writing about at all, and it's disappointing how few of us know that Randall is one of those women.
Randall is the only person on this list who isn't an established performer, but she's had significant success in the industry, particularly in the 1990s when she wrote for Trisha Yearwood and published Garth Brooks. "XXXs and OOO's (An American Girl)," which Yearwood performed and Randall co-wrote with Matraca Berg, hit number one on the charts in 1994, making Randall the first African-American woman to co-write a number-one country hit. But it's Randall's insight, knowledge, and writing skill that make me want to read more history from her. She's already written three novels, most famously The Wind Done Gone, but I'd love to read more about her perspective on Nashville and the country music industry.
Brandy Clark
There's a lot of stuff about Brandy Clark that's just plain interesting, not the least of which is that she's one of the only female artists on the country radar these days who's above the age of 40. But the reason I want her to write a book is that she's one of my favorite writers across any medium of storytelling. Her songs are as carefully crafted as literary fiction, using every tool a writer has—from point of view to humor—to connect her audience to her protagonists and plot lines.
One of the great examples is the way she uses tense in her ballads. Unlike better-known country tear-jerkers like "He Stopped Loving Her Today" or "Whiskey Lullaby," when Clark writes heartbreak or struggle in songs like "Since You've Gone to Heaven" and "Three Kids No Husband," she writes in the present tense. Her characters aren't past anything or on the outside looking in; their pain tied into the current reality of their lives. These kinds of specific style decisions make Clark's albums—and the songs she's written for others—awfully interesting to listen to. I'd love to know what she'd do with a book. Any book, any genre.
Dolly Parton
To be fair, Dolly Parton has already written a book. A few of them, actually: couple of children's books and even a mid-'90s memoir which is no longer in print and isn't available on ebook. She also expanded a 2009 commencement address to become essentially a short advice/inspirational book published in 2012 called Dream More. (The audiobook of it features Dolly occasionally breaking into song, and needless to say, it is delightful.) Parton has also told many of her stories in song, so maybe it's not fair to ask more of her.
But it seems to me that in addition to some fantastic stories, Dolly is likely to have some really interesting advice. She's a major icon in the United States, and not just in country or entertainment. She's a writer, a businesswoman, an entertainer, a philanthropist, and she's dominated for decades in multiple fields that are still mired in sexism. She's done it while fully embracing her femininity and identity. Plus, she knows from books—her Imagination Library has given out nearly 100,000,000 books to children on three continents.
If there's anyone in country music that could fill five books with stories and lessons and not waste a single page, it's Dolly Parton. But I'd settle for one really good tell-all.