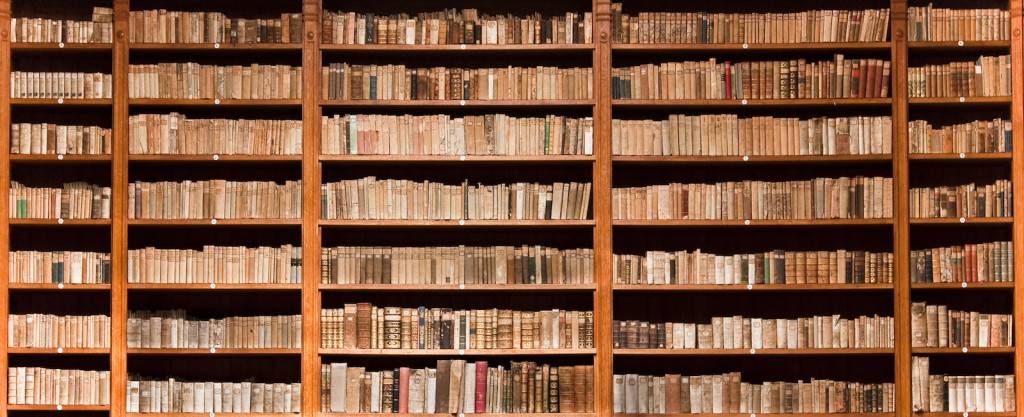 News
Cool Stuff Diverse Librarians Do
This content contains affiliate links. When you buy through these links, we may earn an affiliate commission.
Just as readers need diverse books to read and fall in love with, so do libraries need diverse librarians. The library is not only a place to check out books, the library is a place of information, of support, of community. As part of my work as a San Jose State University iSchool student assistant, it's been my pleasure to seek out and find library and information scientists (the technical term for librarians, more encompassing and inclusive) who are doing new, cool, and just plain interesting things in their library communities.
And what's going on is absolutely fabulous. Here are the stories of three diverse librarians making a difference to their communities and changing the world, one bookish step at a time.
***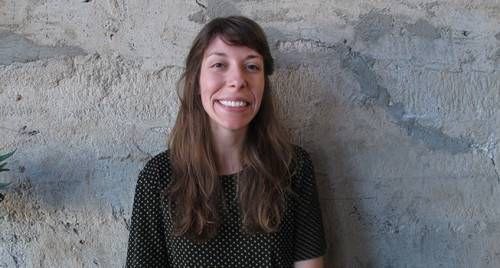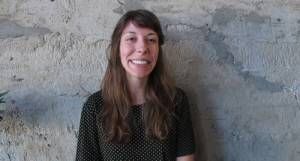 "Our world is increasingly run by software, and we need more diversity in the people who are building it," says Sylvia Cecilia Aguiñaga, a Los Angeles–area librarian and director of curriculum for DIY Girls, a nonprofit that provides hands-on tech experiences for young girls in the San Fernando Valley.
DIY Girls is a group of Latina women passionate about their mission: to get girls excited about technology, computers and engineering. At after-school programs, summer camps and workshops, DIY Girls creates activities to promote a love of and interest in technology, science, and coding, focusing on younger girls and giving a bit of mentoring along the way. And DIY Girls recently added professional development workshops for teachers to their arsenal, as well as meet-ups for women in the Los Angeles area.
"We want to provide engaging experiences, we want to act as a support system, as role models, and encourage girls to be tech role models for their own community," Sylvia explains. "We focus on girls, and specifically Latino girls because there's a definite need, and because all kids deserve to have hands-on projects like this. Everyone learns."
Girls are excited to come to the after-school program because projects are fun—they create wearable technology like bracelets or clothing that lights up with LED, and program their own video games using Scratch. "The main thing is to express how fun this can be," Sylvia, a self-described computer science geek, emphasizes. "Yes, it will get harder, but it's important to teach the possibilities of what we can do with technology while the girls are young."
Sylvia grew up in predominately Latino Santa Ana, California, and was inspired to give back to the community after watching her dad, who owned a market, help customers with purchases, translations, and patience. One of her favorite jobs was as a teacher in juvenile hall, where she says her work make a direct impact. "A lot of kids just need a role model, someone to listen to and respect. My dad always taught me to respect anyone, no matter who they are or what they look like, and working in prison or juvenile hall really has a direct impact that motivates me-the real stories, how down to earth everything is.
"Everyone has a story, and to be able to listen and help is one of the best things, one of the best feelings."
***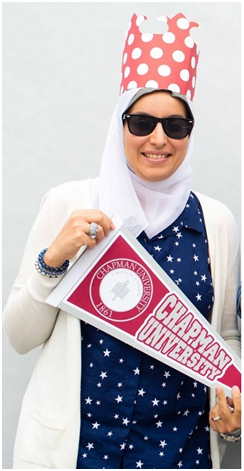 Essraa Nawar is just your regular girl who loves books, diversity, and pushing people beyond their comfort zones to consider other perspectives. She's also an Arabic, Egyptian, American, Muslim woman who calls on all aspects of her diversity to teach others about being a Muslim woman—embracing differences and encouraging community support through her library at Chapman University, in Orange, California.
"I'm the only Muslim woman on campus, so I am representing diversity," Essraa laughs. Collaborating with the campus interfaith group, she has organized programs to teach the community about the Muslim faith, including a tutorial on wrapping a headscarf; worked with the dean to create an exhibit honoring the Arab Spring Egyptian revolution; researched aspects of Judaism for a lecture; and put up displays supporting LGBTQ students during Pride month.
"I feel like every single person who works in the library has something to offer," Essraa shares. "Usually Americans are shy about sharing their backgrounds—religious, country of origin—people just don't talk about these things. I feel like these diverse perspectives and backgrounds bring something to the job."
Essraa knows, however, that not all stories of diversity are positive, and therefore it's her goal to share her personal narrative, to #ChangeTheNarrative with the hope of encouraging and inspiring others. So she writes a column for the Huffington Post, sharing stories like "Why I'm Thankful for Donald Trump?" But Essra's big dream was realized in 2015 when she gave her own TedEx talk on "Feeling Welcomed and Empowered."
"The working title was 'Imagine a World with No Sushi,'" Essraa confided. She wanted to use a striking image that would dramatically highlight what the world would look like without different communities sharing their resources, knowledge, recipes. "It's about diversity, and how to feel empowered and welcomed in a diverse world. It's my personal story.
"Imagine your world with no diversity: with no you, with no me, with no pizza, with no hummus, without all the foods and the people and countries and cultures. We take them for granted, and all of a sudden you see on TV that you don't want a certain group of people in this country. And this is what fascinates me about the U.S., is the diversity, and how wonderful this country is with all of the different people that live in it."
***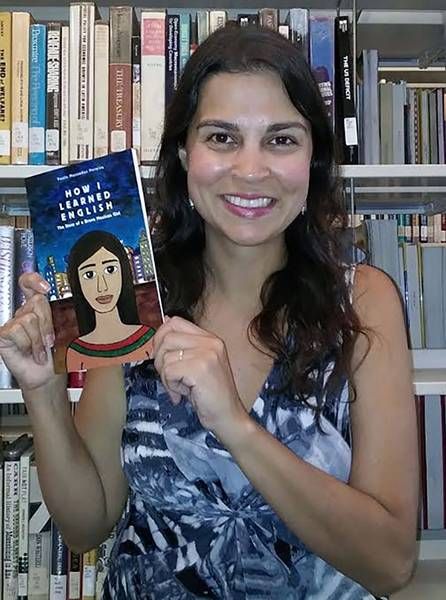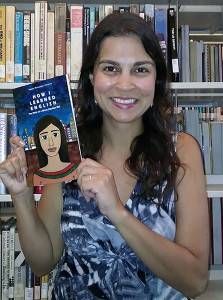 Paula Pereira immigrated to the U.S. from Brazil when she was 19, and soon got a job working in a local library. While taking classes to improve her English-speaking skills, and working with other English as a Second Language (ESL) students in the library, Paula observed that students needed an extra push to motivate them to buckle down and really learn English. There weren't many learning materials that talked about their life experiences—coming from another country, leaving family behind, learning English and adapting to life in the U.S.—so Paula decided to take matters into her own hands and write the story herself.
The story turned into a self-published book, How I Learned English: The Story of a Brave Mexican Girl. It's Paula's fictional telling of the experience of coming to the U.S., learning English and establishing a home in your new community. It's also a teaching tool being used in libraries and ESL courses to give students a motivational, inspirational story to learn the language, and to see themselves in the pages of the story.
"The book I wrote is the book I wish I'd read when I was an ESL student," Paula states.
With a Bachelor of Arts in Psychology, Paula has a natural instinct towards helping others, which motivated her to apply for a library job in the first place. But it wasn't easy: she was still learning English, and new to the country, and library life. "I was overwhelmed," Paula admits, "But in a nice way. I felt like the college and library became a home away from home, and I felt connected with them, and wanted to be a librarian." After several years at the job, her English and her comfort level improved, and she began to think ahead, towards her career.
She got the idea for the story as a compilation of all of the Latino students she met who shared their immigration stories with her, and from her own immigrant story. Fictional Claudia Sanchez grows up on her family's farm in Mexico and is sent to Dallas, Texas, when she turns 20, to "live the American dream." Once she arrives, it's a struggle to learn the language, to fit in with the community, to make new friends. And that's what Paula wanted to focus on, to show other immigrants that it does take time, and effort, and perseverance to master a language in a new country, but it can be done.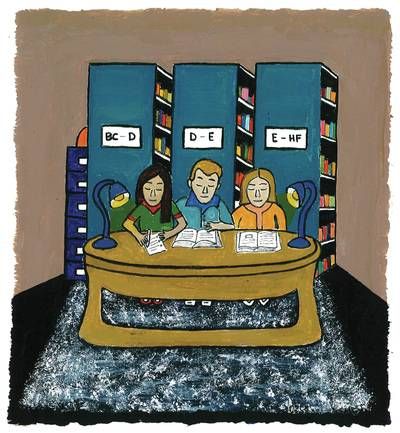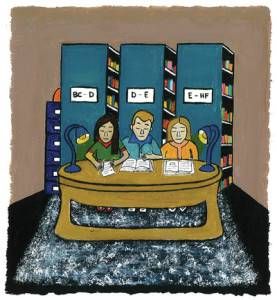 And did I mention that Paula did all the book's illustrations herself? Taking her own words on perseverance to heart, she taught herself to draw with the help of her artist sister, and took time to make sure the illustrations—gorgeous, full-color, instructional pictures of Paula on her journey—were just right.
"I feel like this is exactly what I wanted to do," Paula says. "And I'm breaking the stereotype of just being a librarian and reading books every day. I'm doing a lot more!"
***
This is just a small sample of a trio of diverse librarians making a difference in their communities, and to the world at large. Share more stories! #ChangeTheNarrative.