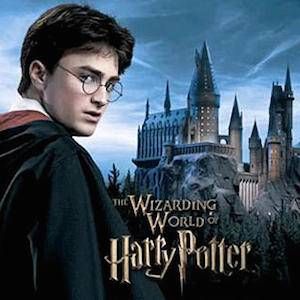 The Wizarding World of Harry Potter recently expanded over at Orlando, Florida to include Diagon Alley at Universal Studios, and I had a chance to see it. Now, if you go to the Florida parks (there's a Wizarding World in Japan, too, but it's just Hogsmeade), you'll be able to experience Hogsmeade at Islands of Adventure, and then take the Hogwarts Express to Diagon Alley if you've got a park-to-park ticket or annual pass. The experience is pretty dang rad, and I want to talk about the highlights.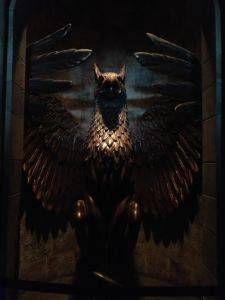 From Hogsmeade, you can enter Hogwarts Castle and ride The Forbidden Journey, in which you're carried off in a bench, levitated by Harry, Ron, and Hermione. If meeting some dementors isn't enough adventure for you, check out the Tri-Wizard Tournament Dragon Challenge, which used to be the Dueling Dragons before Wizarding World was created. There are two dragon coasters (a Hungarian Horntail and a Chinese Fireball, previously the ice and fire dragons) that wind through the tracks against each other. The two coasters are actually different riding experiences altogether, and I'm not sure about this last bit, but at least before WW, they were timed so the folks at the front had a scare moment when the dragons appeared to be headed straight for a collision. I'm not sure whether they still do it now because the last time I rode, there was no wait, so the ride was just running as people came along.
Of course, you can also hit up the Owl Post (I'm a sucker for owls and merch that has a heavy "travel" sort of theme), or Ollivander's for a wand, various snack and toy and clothing shops, or the Three Broomsticks. The town is beautiful, decorated to look like it's winter time. It's just a little weird seeing snow atop the buildings on a hot summer day, but there's nothing to be done about that in Florida.
Personally, I go to Hogsmeade for the rides and then grab a pumpkin juice. That stuff is aces.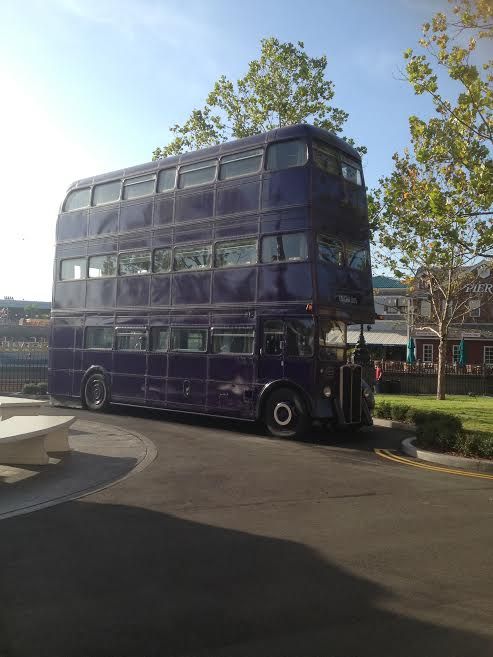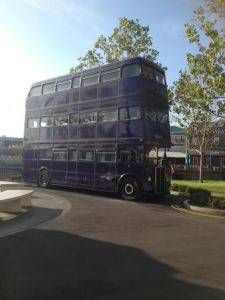 Now, going to the new area, Diagon Alley, is even more amazing. If you're strolling in from the park, you may not even know you're at the Harry Potter area until you start seeing trash bins brandished with "London," King's Cross Station, or the Knight Bus parked in front of a blank-looking wall you can walk behind. Walk through there, and you'll go through the trick brick wall and…welcome to Diagon Alley. Walking through there was so cool the first time!
This area is more shops than anything else (of course), but the atmosphere is just so perfect. There's one ride, Escape from Gringotts, which is inside the Gringotts bank. There's a dragon perched on top which roars and spits fire periodically, and that's pretty cool. In the ride, you're getting a tour of the vaults as if you were a potential customer, and run into some baddies who are chasing Harry, Ron, and Hermione. They get you out safely, of course.
Once you've escaped, you can go shopping – there's another Ollivander's, the Leaky Cauldron (the food is amazing there, by the way, and they have their own brews if you're the beer-drinking type), Weasleys' Wizard Wheezes, and more. If you're looking for something a little more sinister, make your way over to Knockturn Alley, which I actually found by accident, only because I was waiting for someone by the bathrooms and noticed there was a random alleyway and I was curious about where it led. So, so neat – everything in there is, of course, villains-themed and there's unique merchandise in that area you won't find in the regular Diagon Alley shops.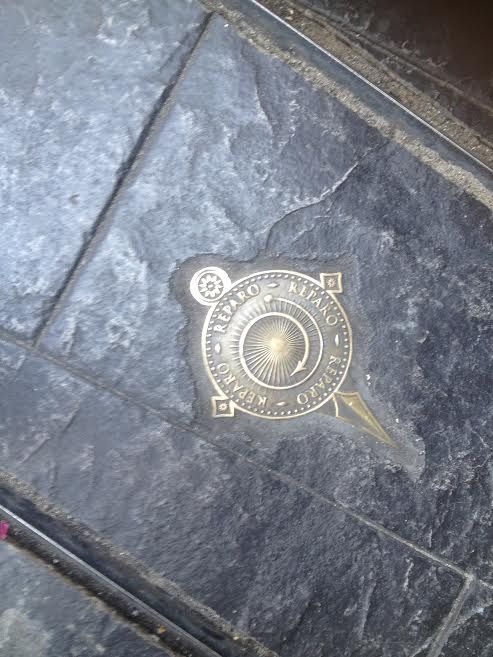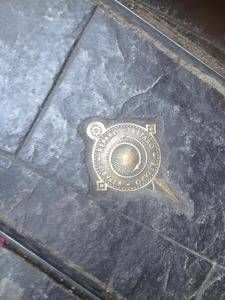 One of the best features that was added to the Wizarding World experience (applies to both Hogsmeade and Diagon Alley) is the interactive spell-casting. When you go to the wand shop, you'll have a lot of wand options, and a lovely selection of character wands will also be equipped to allow you to cast spells around the Wizarding World (they won't work in the muggle lands). There are markers on the floor you'll have to look out for that tell you what spell to cast and in what direction. You can light up a lamp store display, or fix a suit of armor that has fallen apart, make a water fountain work, and more, by casting the correct magic with your wand. So, so cool. If you're not into hunting down the spots where you can cast spells, the wands come with a map pointing them all out.
Finally, if you're at Diagon Alley, you can go inside a "bank" and trade your muggle money for wizard money, which is usable anywhere in Universal Studios. You can change it back for your muggle money if you like, too – the conversion is one to one. It's a nice touch, and adds just that much more of an immersive feel to the Wizarding World.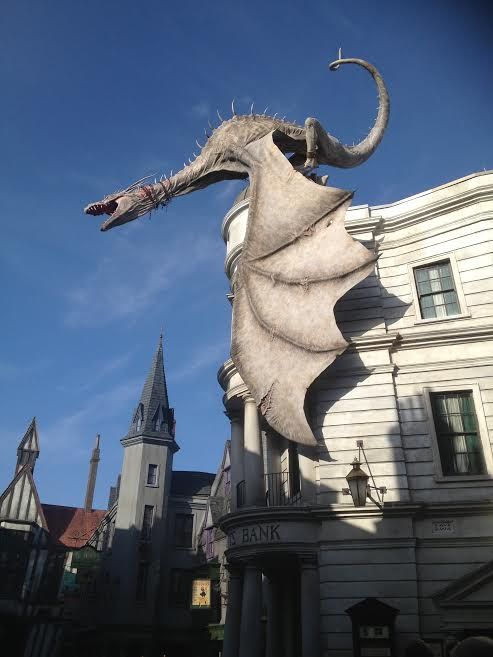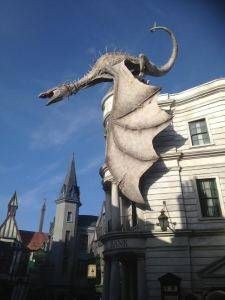 It's easy to get caught up in the atmosphere of both of the parks, though I felt it more strongly with Diagon Alley, which is a bit more secluded, while Hogsmeade is easily accessible along the route through the Islands. Both sides have shows and street entertainment, and I particularly liked the Tale of the Three Brothers show at Diagon Alley, which is based on the story from The Tales of Beedle the Bard.
I can't really say anything negative about these parks (except maybe I thought Escape From Gringotts was a little too short), so I'll just stop gushing here. Seriously though, if you're any kind of fan of the HP universe, this is a worthwhile trip. Universal did such an utterly fantastic job with it. Have you been to the Wizarding World of Harry Potter? Chat with me in the comments below.
All images in this post were taken by Kristina Pino.