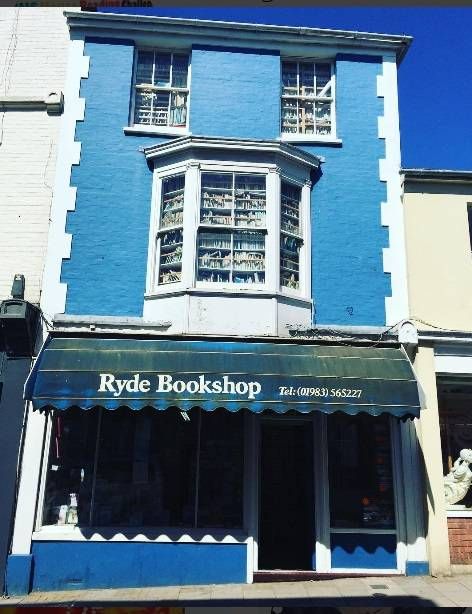 One of the first few posts I wrote for Book Riot was on a used bookshop in Eastbourne, UK called Camilla's.
Camilla's was a marvel and I declared that I had never seen so many books in one place before in my life.
Well folks, I think I've managed to find a new champion. Yes, a bookshop with possibly more books than Camilla's.
I recently went camping on the Isle of Wight and while I was there I stumbled upon the Ryde bookshop.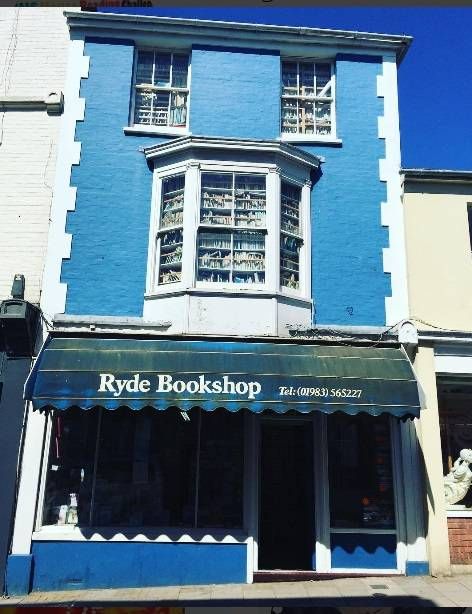 I was looking for a copy of Stephen King's IT because I want to re-read it before I see the film.
"Do you have Stephen King?" I asked them man behind the counter. I knew this was a silly question as it was leaving my mouth.
The man was on the phone thanking someone for saving him from a life of near-ruin but took the time to put the phone down and say "In the back."
I went in the back where they had a small selection of YA and some cookbooks, but I didn't see any King. I had briefly read somewhere online that the Ryde bookshop was an "Aladdin's Cave of books" and for a second I thought I had the wrong place.
After a minute the man came back and said, "No, sorry, I mean back here," and with that he pushed open a small door.
It was like Willy Wonka throwing open the door to the that room with the chocolate waterfall and the candy toadstools.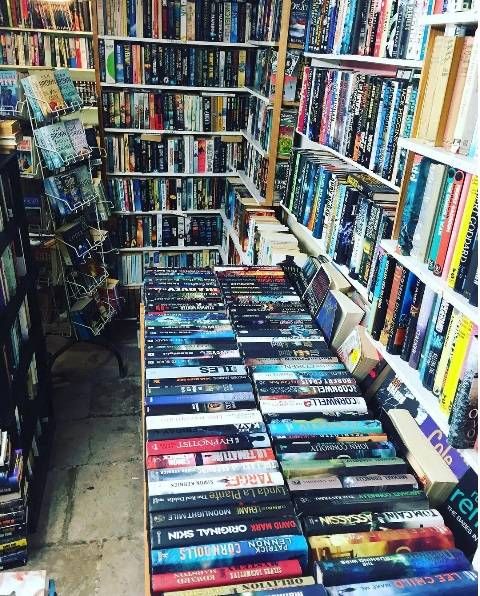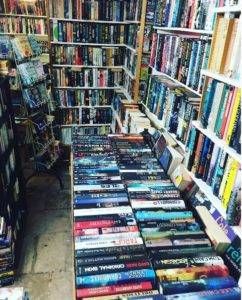 It's hard to capture it in pictures, it's simply room after room of books. Staircases that go on forever, side rooms, cubby holes, little dens whatever you want to call them. Thousands and thousands of books were squirrelled away in a maze of creaking floors and low ceilings.
It wasn't an Aladdin's Cave, it was a Cretan labyrinth of books worthy of King Minos (sorry, Classics minor at university).
I asked the man working at the desk if this was the biggest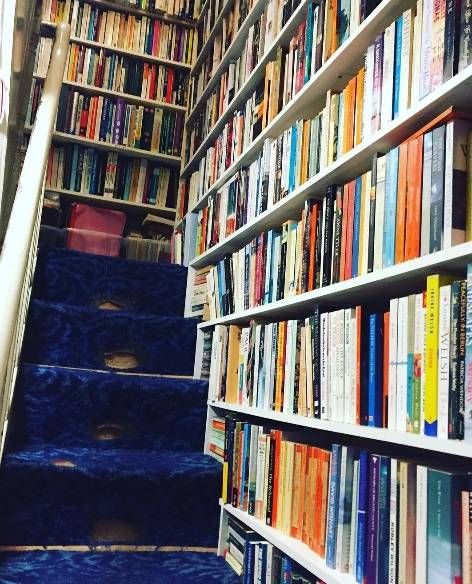 bookshop on the Isle of Wight. He shrugged and said, "probably."
I'm going to go with "yes" on that one because I've never really seen anything like it. In the end I came away with only two books (sacrilege!) because I was short on time.
However, if you ever find yourself on the Isle of Wight, and you should, it's beautiful. Please check out the Ryde bookshop, you will not be disappointed.