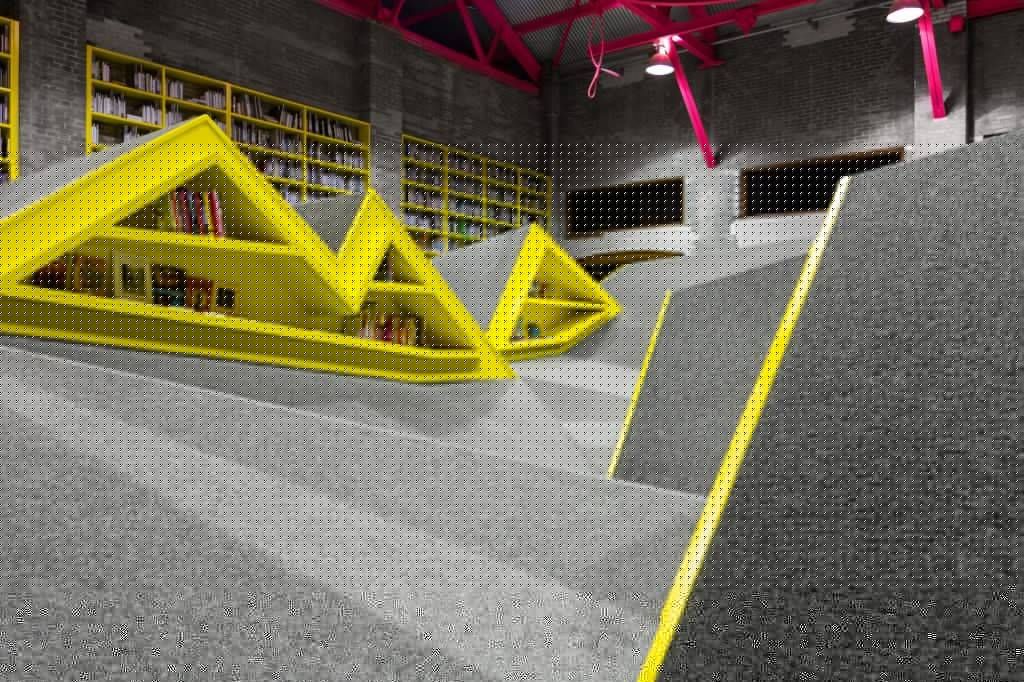 Children's
Cool Bookish Places: Conarte Children's Library
Kids these days, you guys. They have all the cool things. Like when I was a young 'un and wanted to sneak-read a book after my bedtime, I had to grab a flashlight without my parents noticing. Nowadays, you can just duck under the covers with an eReader or tablet. And, when I went to the library, I had to sit at tables in hard plastic chairs.
Can you imagine something sooooo twentieth century? The kids in Monterrey, Mexico, can't, now that they have this super-cool library (frontrunner for most awesomesauce children's library, ever) to read and play in. Just look at the entrance—it's like something out of a Guillermo del Toro movie. Pretty soon Ofelia from Pan's Labyrinth is going to come skipping out of there.
The library is actually part of a cultural complex near the heart of Monterrey called Fundidora Park, a former steelworks and foundry that now houses gardens, bike paths, an artificial lake, museums, convention centers, an ice rink, hotel, auditoriums, and theme parks. With all these attractions, the park is considered one of most famous examples of urban archaeology in Mexico. As part of the continuous efforts to turn Fundidora Park into a cultural center, the design firm Anagrama was hired by Conarte (Council for the Culture and Arts of Nuevo León) to convert an old warehouse into a children's library while maintaining the historic (c. 1900) nature of the building.
The result is an asymmetric platform in the center of the warehouse with climbable shelves that are meant to imitate the famous mountains surrounding Monterrey. Bright, colorful shelving along the walls and neon-pink roof beams preserve the industrial nature of the building while helping to make the space fun and friendly.
There's also a theater in another portion of the building, which looks a little like the theater from the Nineteen Eighty-Four Apple commercial. Fluorescent light bars are hung vertically instead of horizontally so as not to visually obscure the high ceilings and painted roof beams.
Definitely a one-of-a-kind library I'd love to explore, kid or no.
____________________
Book Riot Live is coming! Join us for a two-day event full of books, authors, and an all around good time. It's the convention for book lovers that we've always wanted to attend. So we are doing it ourselves.