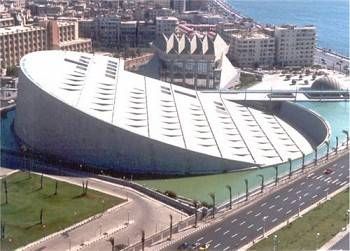 Cool Bookish Places: Bibliotheca Alexandrina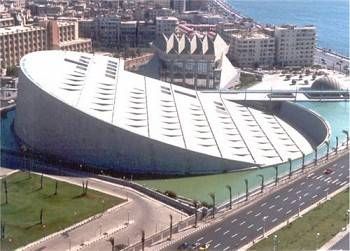 The Library of Alexandria was the largest library and center for academic study in the ancient world. It's said that the library's collection was so large and used so much papyrus for scrolls that Alexandria didn't have enough left over to export, indirectly leading to the development of parchment paper. The structure and its collections were destroyed by Julius Caesar during an accidental fire, according to Plutarch, in 48 B.C.
In 2002, building of the Bibliotecha Alexandrina (or New Library of Alexandria) was completed with the intention to "recapture the spirit of openness and scholarship of the original Bibliotheca Alexandrina." The structure has room for over eight million books, and also houses four art galleries, fifteen permanent museum exhibits, academic research centers, specialized libraries (including a dedicated Nobel section), and a planetarium. The library also houses the only external back-up of the Internet Archive.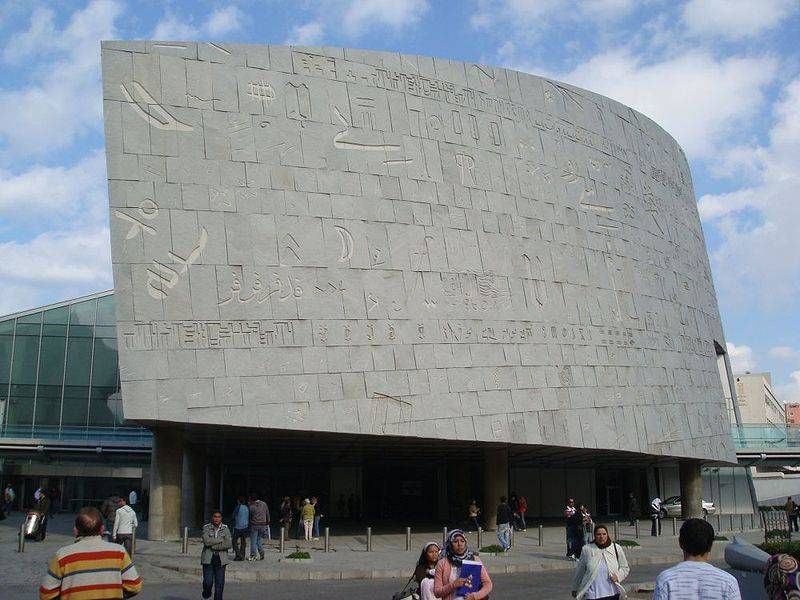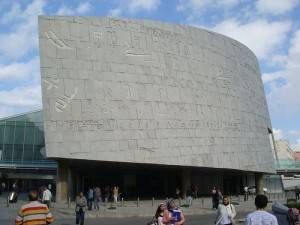 The New Library of Alexandria isn't without critics- some claim that Egypt desperately needs the money for other purposes, and others cite Egypt's censorship laws as a threat to the purity of the collection. Others (including the Smithsonian) questioned at its opening whether or not the library can survive or thrive given the geopolitical issues of the region. The library's 2009 decision to open a food court brought accusations of consumerism interfering with scholarship. And even with international support and donations from other libraries, it will still take upwards of 80 years to fill the eleven levels of shelves in the library.
But the library is built in the shape of an eternal sun (knowledge will never die, etc., etc.) and the building receives over 1.5 million visitors a year. Despite the criticism, this is a seriously cool (and noble, and necessary, and amazing) bookish place.