This content contains affiliate links. When you buy through these links, we may earn an affiliate commission.
The food-centric and often gift-centric holidays are upon us! We asked Rioters what cookbook they have in their kitchen that is their absolute favorite, that cookbook that they cannot live without and that they turn to often. Not only would these cookbook favorites make great additions to your kitchen, but I think they're pretty neat as gift ideas.

I have had my copy of the Betty Crocker Cookbook for two decades now and I reference it almost weekly. Aside from basic recipes for things like quick breads and scrambled eggs, it has a wealth of general cooking information and color pictures. It includes large charts of what cuts of meat are which, an emergency substitution chart (out of honey? Use sugar + apple juice), a table of yields and equivalents, timetables for roasting meat, directions on how to pick out ripe fruits and vegetables, and so much more. There is even a salad greens glossary with full color photos. When I have a food question, I actually look in this book first before searching the internet.

Okay, I know what you're thinking: Martha Stewart? Really, Shiri? Yes, many of her recipes can be complex, expensive, and convoluted: I used her croissant instructions one and found myself embroiled in a two day project (literally) and out more money than it would have cost me to fly to France and pick up a dozen (figuratively) even even though I skipped the uber chocolate and I did not churn my own butter. Everyday Food is, however, is the polar opposite of all of those things. The recipes are broken down by season, which allows you to stay a little more local in your shopping if the spirit moves you. They require only a few ingredients each, and the most extensive of them takes about 45 minutes (most are more in the 20-30 minute range). The majority of the meals can be tailored for individual dietary needs and are baseline healthy. There's nothing too exotic (I have other cookbooks for such delights but my son is picky and has some texture issues) so meals please most, if not all, members of the family (even my dad likes them and he's even pickier than the kid), though there are some variations on familiar themes which are a bit more adventurous. Best of all, many of the dishes can be adapted for the slow cooker, which is lovely if, like me, you work long shifts or if you plan to be away for the day and still want to eat actual food at the end of the day. Most of the recipes make 4-6 servings so there's often at least a bit left for lunch the next day. Quick, simple, and convenient. Highly recommend.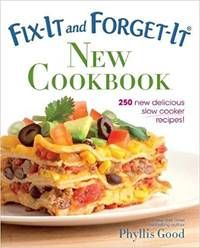 I'm slowly building my cookbook collection, and I have some that are nicer and fancier than this one, but this is the one that I use the most. It's a great slow cooker cookbook that my mother-in-law gave me for my birthday last year when I said that the only thing I made in the slow cooker was chili. I've since made many more dishes in the slow cooker, many from this cookbook, and none of them have let me down so far.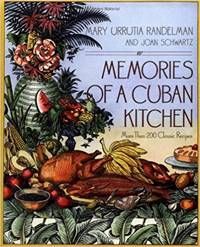 This cookbook is a reminder of my abuela and bisabuela's kitchens. The recipes' smells and tastes are either always spot-on or very close to the food they used to make. While I have jotted down or memorized many of the dishes I grew up eating, on the days I need a quick refresher or reminder for a how-to or how-much I grab this book. I think I'm on my second copy and it's already showing the signs of regular use so clearly I'm going to need a cabinet of backups.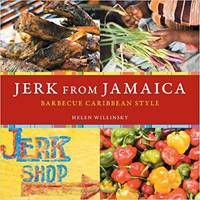 I debated between several cookbooks for this list, and settled on the one that is literally falling apart from use, every page stained with food prepared from the must-have recipes contained within. I keep the dry jerk seasoning on my spice rack, prepare the coleslaw every time we make any sort of barbecue, and have converted the rice 'n peas for my Instant Pot. No book in my (large!) collection has been more used or more loved.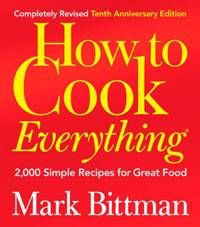 I love this cookbook so much that I also own the vegetarian version and the fast version (and there's little overlap between the three), but it's the original I return to the most. This massive cookbook is a compendium of good, basic recipes, created with home cooks in mind. Bittman doesn't expect people who use his cookbook to have fancy equipment, and he sticks to pretty basic ingredients. There's a nice range of recipes, too, from a super-basic scrambled egg to a pasticio recipe that requires me to use all the pots in my kitchen. My favorite part of the cookbook are the variations he provides on almost every recipe. Keeping his ideas in mind, I've learned to improvise some of my own variations, too! And I kind of love that the cookbook doesn't include photos of the finished product, just simple drawings of processes when needed. The perfectly staged photos in other cookbooks make me feel inferior about my cooking, even if the food tastes great. Without photos, there's nothing to compare my results to, so I can just focus on how it tastes.
This is a simple, unadorned book that explores the joy of using one's hands and basic tools to learn to slow down and enjoy the process of cooking. The recipes are delicious and authentic and take no time, which I appreciate. And yes, I have learned to love hand grinding spices—they really do taste better—and literally unplugging your kitchen to do as much as possible without harsh electric equipment. The writing in the book is part of why I love it. It's lyrical and vivid and makes you want to try everything. The book is beautiful, but not because it has glossy pages full of beautiful pictures—it doesn't. It has heavy matte paper and what images are included are simple line drawings. Its beauty comes from the use of it, getting splattered with sauces and oil, falling open to a favorite page as though it knows what you want for supper. (Note: Currently out of print but available used).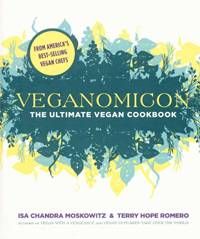 When I decided to become vegetarian seven years ago, I had little experience with cooking. I'd only lived in a place with an actual oven for two years—long enough to have started experimenting with recipes, but not so long to have developed a real sense of how to cook. I could cook more than scrambled eggs and grilled cheeses, but not much more. Veganomicon really helped me out. At the beginning of the book the authors go through every vegetable and explain how to cook it in all the different ways (grilled, roasted, stemmed, etc.). This section actually became the most used section for me! I still use it every week, because I just cannot remember how high to set the oven if I want to roast sweet potatoes. The authors also give flavor combos to try. As a new cook, these were invaluable. But even now that I'm a more experienced cook, I find the full recipes most of the book is comprised of excellent. I especially like Pasta Della California. (Note: Also available is the Veganomicon, 10th Anniversary Edition).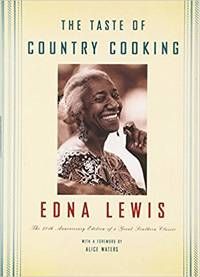 This book is the best cookbook that I've actually never cooked from. I grew up in the South, but I never really glommed onto the cuisine until I moved north. By the time I learned to cook and began to really know myself, my cooking heritage, and my tastes, Southern cooking seemed all biscuits and fried chicken. But Edna Lewis's beautiful book did a lot to start me down a path to understanding Southern food, to understanding seasonality and family and tradition and history, and the role all those things play in our food. The book came to be when Edna Lewis sat down with the late and great Judith Jones. She started telling Judith Jones stories of growing up in Virginia, of the foods and the holidays and traditions, and Jones told her to go home and write down exactly what she had said in the office. Those stories, and the recipes that went along with them, make up The Taste of Country Cooking. It's a cookbook you can read cover to cover, underlining and returning to again and again. For me, it's a treasure map to a South I'm not sure I've ever known, that I'm not sure really exists anymore, and so while I've not made the recipes, I feel a strong attachment to her words, to the types of recipes included, to the wisdom she left for us.