Forget the sweater, Roomba, or diamond necklace: All I want for Christmas is a new cookbook. For me, there's nothing more soothing than sitting down with the weight of a cookbook and turning page after page to read recipe after recipe.
My mind focuses pleasantly, my breathing deepens, my blood pressure—I'm sure of it—drops. With the ingredient list for crispy sea bass with garlic-ginger sauce sitting calmly in your lap, who cares about the holiday chaos whirring around you?
My aunt Kristine collects cookbooks — picking them up at garage sales and church bazaars — and there's something satisfying about seeing all of them lined up neatly on her bookshelves, like a pantry filled to bursting with jars of canned tomatoes, pickles and peaches.
But the pleasure from reading cookbooks comes from the deliciously tranquil state they can put us in. As food writer Bee Wilson, author of Consider the Fork: A History of How We Cook and Eat put it in The New Yorker:
Like a short story, a good recipe can put us in a delightful trance. The Oxford English Dictionary defines fiction as literature "concerned with the narration of imaginary events." This is what recipes are: stories of pretend meals. Don't be fooled by the fact that they are written in the imperative tense (pick the basil leaves, peel the onion). Yes, you might do that tomorrow, but right now, you are doing something else. As you read, your head drowsily on the pillow, there is no onion, but you watch yourself peel it in your mind's eye, tugging off the papery skin and noting with satisfaction that you have not damaged the layers underneath.
Here are five of my favorite cookbooks to mellow out with. There's still time to add them to your wishlist. . . .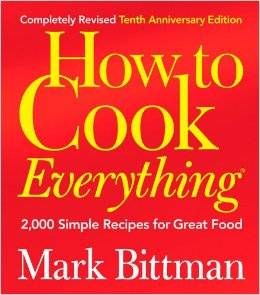 1. How to Cook Everything by Mark Bittman: This now-classic cookbook has, well, everything. You'll find a recipe for whatever your mind is interested in pretending to make.
2. Thug Kitchen: The Official Cookbook by Thug Kitchen: The salty language adds one more f*cking layer of satisfaction to reading these recipes.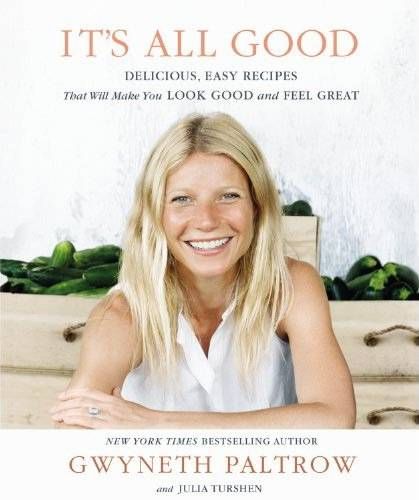 3. It's All Good by Gwyneth Paltrow: Say what you will about Gwyneth; this is my newest go-to for cookbook zen. The food is pretty, the people are pretty, and the easy style makes it all seem attainable.
4. 660 Curries by Raghavan Iyer: There's something incredibly calming about reading more than six hundred variations on a theme. Though the recipes are wildly diverse, the cohesiveness of the book is a comfort.
5. Make It Ahead: A Barefoot Contessa Cookbook by Ina Garten: A relaxing cookbook about how to ensure relaxing dinner-party prep? Sold. Planning imaginary New Year's Eve menus is a bonus.
____________________
Follow us on Pinterest for drool-worthy covers, Book Fetish-y lit swag, bookish inspiration, and more!