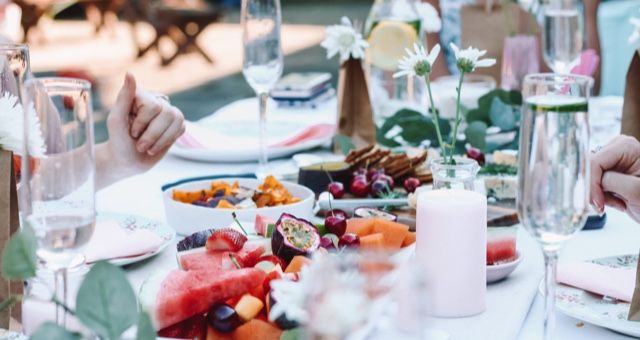 Nonfiction
5 Cookbooks to Help You Win the Potluck
This content contains affiliate links. When you buy through these links, we may earn an affiliate commission.
Summer is almost here and it is time for celebrations! And if that celebration is going to be any good, there's going to be food. (#TeamSnacks) And, if you're anything like me, you see potlucks and picnics not just as an opportunity to share some food with your favorite people, it is a competition of Who Brought The Best/Tastiest/Most Interesting Dish. Sure, there are times when all you can do/want to do is bring some chips and salsa and call it a day, but for those occasions when you really want to wow your friends, here are some cookbooks and recipes to help you out.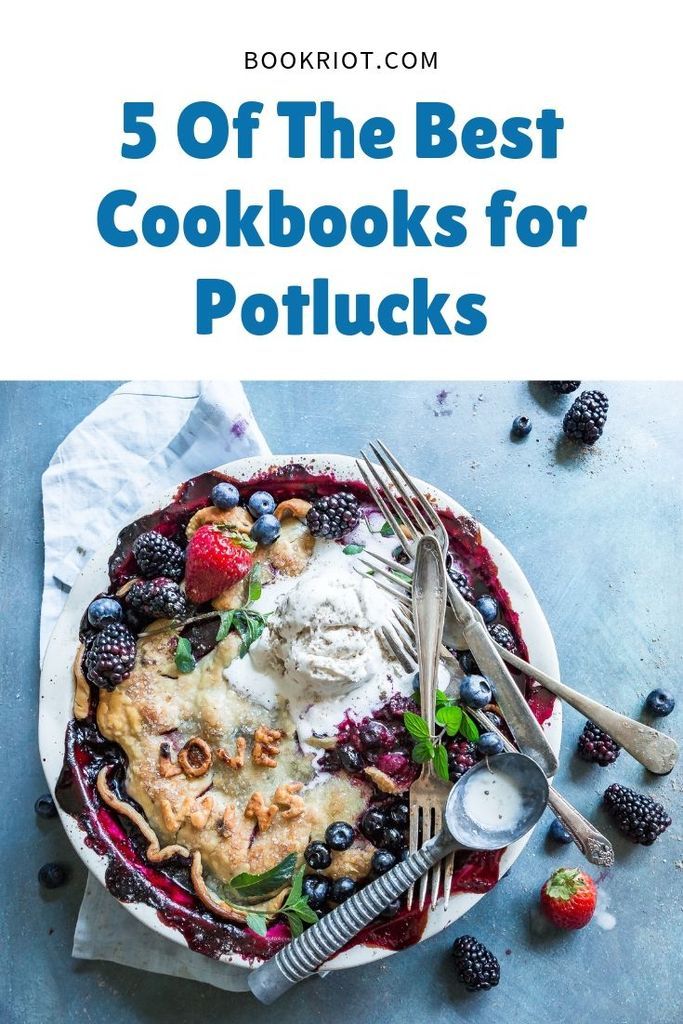 Sweet Home Café Cookbook: A Celebration of African American Cooking
by NMAAHC, National Museum of African American History and Culture
Based on recipes served at the Sweet Home Cafe, which is part of the National Museum of African American History and Culture, this isn't just a cookbook but a discussion of the history of African American cooking. Along with context and discussion of classic recipes like hush puppies and banana pudding from culinary historian Jessica B. Harris, this book is full of beautiful historical photographs and, of course, amazingly delicious recipes.
Featured Recipe: Tomato Watermelon Salad
This salad is summer in a bowl! Super colorful, unique, and perfect to make when it is too hot to turn on your oven.
This cookbook is essentially The Great British Baking Show in book format. Collected from the magazine of the same name, Bake From Scratch: Artisan Recipes for the Home Baker is full of mouth-watering and jaw-dropping recipes but with easy to follow directions that make the extraordinary achievable. From cakes to cookies, danishes to bread, this is a great resource for the home baker who wants to try something new. Plus, the photos of the food are so beautiful, you might want to have this just as a coffee table book to look at…if only it didn't make you crave pastries constantly.
Featured Recipe: Cocoa-Stout Cake with Malted Buttercream
The stout (or porter) beer makes this chocolate cake not too sweet and gives it a nice flavor. I made this cake for a friend's birthday and then was asked to make it for another friend's birthday the following month. Plus, it looks way fancier than it was to make!
I think at this point we all know that Chrissy Teigen is just the coolest. (Super chill, hilarious, AND is an amazing cook! I mean, c'mon!) If you enjoy the sense of humor she brings to her Twitter/Instagram, you will enjoy paging through this book. Plus, the recipes are so good! A mix of classic American cuisine plus recipes creating and/or inspired by her Thai heritage, this book has got you covered.
Featured Recipe: Armadillo Cheesy Garlic Bread
Look, it's a giant loaf of bread filled with cheese, butter, mayo and spices, and then baked until it is gooey and delicious. Enough said.
Sometimes the hardest part about cooking for a potluck is navigating the variety of dietary issues. Between accommodating those who are vegetarian/vegan, those with allergies, and those who are gluten-free, finding something that will work for all can be frustrating. Ella Woodward's recipes are plant-based, gluten-free, and dairy-free but, most importantly, tasty.
Featured Recipe: Mango and Avocado Salsa
Mangos are delicious. Avocados are delicious. Salsa is delicious. Combining all of these into an easy-to-make dish is a guaranteed home run.
Relish By Lucy Knisley
This is less a cookbook than it is a comic memoir with recipes, but no matter, it is still a delight. Knisley frames important moments in her life—from childhood to travels to branching out on her own as a young adult—through food and cooking. Each story is followed by a hand-drawn recipe, allowing the reader to connect to her work through their taste buds.
Featured recipe: The Best Chocolate Chip Cookies
I'm not sure what makes this recipe so much better than the fifty billion other chocolate chip cookie recipes out there. Maybe it's because the recipe is written out as a comic or maybe it's the addition of sea salt. No matter, these are legitimately delicious cookies. Do yourself and others a favor and make these cookies.
---
Looking for more cooking inspiration? Check out our list of the best cookbooks of 2018!