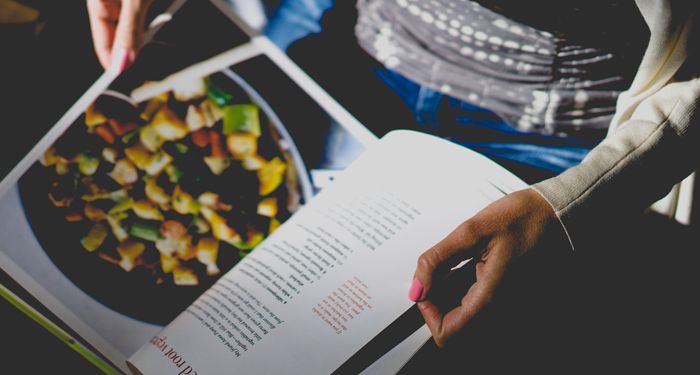 Nonfiction
5 Cookbooks for When You Want to Cook Healthy Food Fast
This content contains affiliate links. When you buy through these links, we may earn an affiliate commission.
As someone with a couple annoying food allergies, I end up cooking most of my own meals at home, even before the pandemic made eating out more difficult. I try to eat healthy, whole foods including lots of vegetables and stay away from processed foods laden with additives (some of which I'm allergic to). I tend to eat what I call a "Paleo Plus" diet, which means I make a lot of foods from paleo recipes and then put them on top of rice or put cheese on top of them — or both, honestly.
But those kinds of meals often take a lot of time to prep, so I'm always on the lookout for healthy meals I can make quickly. Here are five cookbooks I turn to when I don't want to spend all night in the kitchen.
---
I turn to these cookbooks when I'm tired but want to avoid takeout that might set off my food allergies, so I hope they'll help you cook wholesome food more often at home. And if you add (more) cheese to all the recipes, let's just say I am certainly in no position to judge.