Cookbook Showdown: The Best Dinner Roll Recipes, Tested
This content contains affiliate links. When you buy through these links, we may earn an affiliate commission.
Welcome back to Cookbook Showdown, where one brave home chef tests recipes for the same dish from different popular cookbooks to find out which one hits the spot. Thanksgiving is right around the corner, and dinner rolls can make or break your big holiday meal. Having been my family's Thanksgiving Cooking Queen for several years running, I believe there's nothing more impressive than making beautiful rolls from scratch to sop up all that gravy goodness. Ahead of this year's big day, I've tested five dinner roll recipes from cookbooks by Carla Hall, Cheryl Day, Gemma Stafford, Nadiya Hussain, and Vallery Lomas. Which roll recipe rose to the top? Read on to find out!
What qualities are we looking for in a perfect dinner roll? We want it light and fluffy, with melt-in-the-mouth butteriness that compliments other flavors but can also stand alone. Visually, we're looking for a gorgeous golden crust on evenly rounded domes. Dinner rolls are typically enriched dough, meaning they have some combination of sugar, fats, eggs, and dairy added to the flour and yeast mixture, which causes them to rise a little more slowly than other breads. The recipes I tested also have a variety of special ingredients to give the rolls a little extra magic.
When it comes to judging, I'll rate each of the dinner roll recipes based on taste, texture, appearance, and, because Thanksgiving is all about the leftovers, how they held up a few days after baking. After all, you can't make a leftover turkey slider on a sad, dried-out roll! Now, let's get baking.
Cookbook Showdown: Dinner Roll Recipes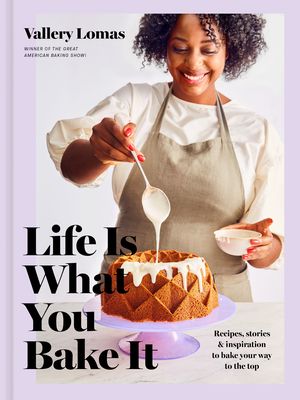 Vallery Lomas would be your favorite TV baking reality show winner if you'd gotten the chance to see her season of The Great American Baking Show. But the season was canceled shortly after its premiere due to allegations against one of the judges. (I'm all for #MeToo-ing those who deserve it, but what about Vallery's big win??? Can't we edit in a big stick of butter over the guy's face and cut all of his comments?) Lomas has worked since to build a name for herself in various TV appearances, an online baking show, food writing, and her stellar cookbook, Life is What You Bake It. Her recipes are a great combination of classic flavors and fresh twists, as well as family recipes and her own unique experiments. Her techniques are well described, making it a great choice for trying new things outside of your kitchen comfort zone.
Vallery Lomas's "Old-School Dinner Rolls"
Lomas's dinner roll recipe definitely leans on the classic, family tradition side, which is why I chose to make it first in this Cookbook Showdown. It's taken from her great-great Aunt Hester, who Lomas claims perfected the recipe over a century ago. The ingredients are pretty standard: your usual water, flour, yeast, and salt, enriched with eggs, butter, and sugar. What surprised me most about this recipe was the roll-shaping technique. Usually, with yeasted breads and rolls, you want to create a smooth, tight surface of dough pinched together on the bottom. This traps air bubbles in the roll or loaf, giving it a better ability to rise as much as possible. Lomas's approach is more like biscuits: rolling out the dough and using a circular cutter to punch out rounds, which are then dipped in butter and placed on a baking sheet.
Ultimately, these rolls tasted great, but I do think they were betrayed by the shaping method. They didn't rise as much as they should have, as air could easily escape through the sides. So, in the end, they were a little more dense than I'd want from an ideal dinner roll. I would, however, happily use the recipe again and go with a more traditional roll-shaping technique.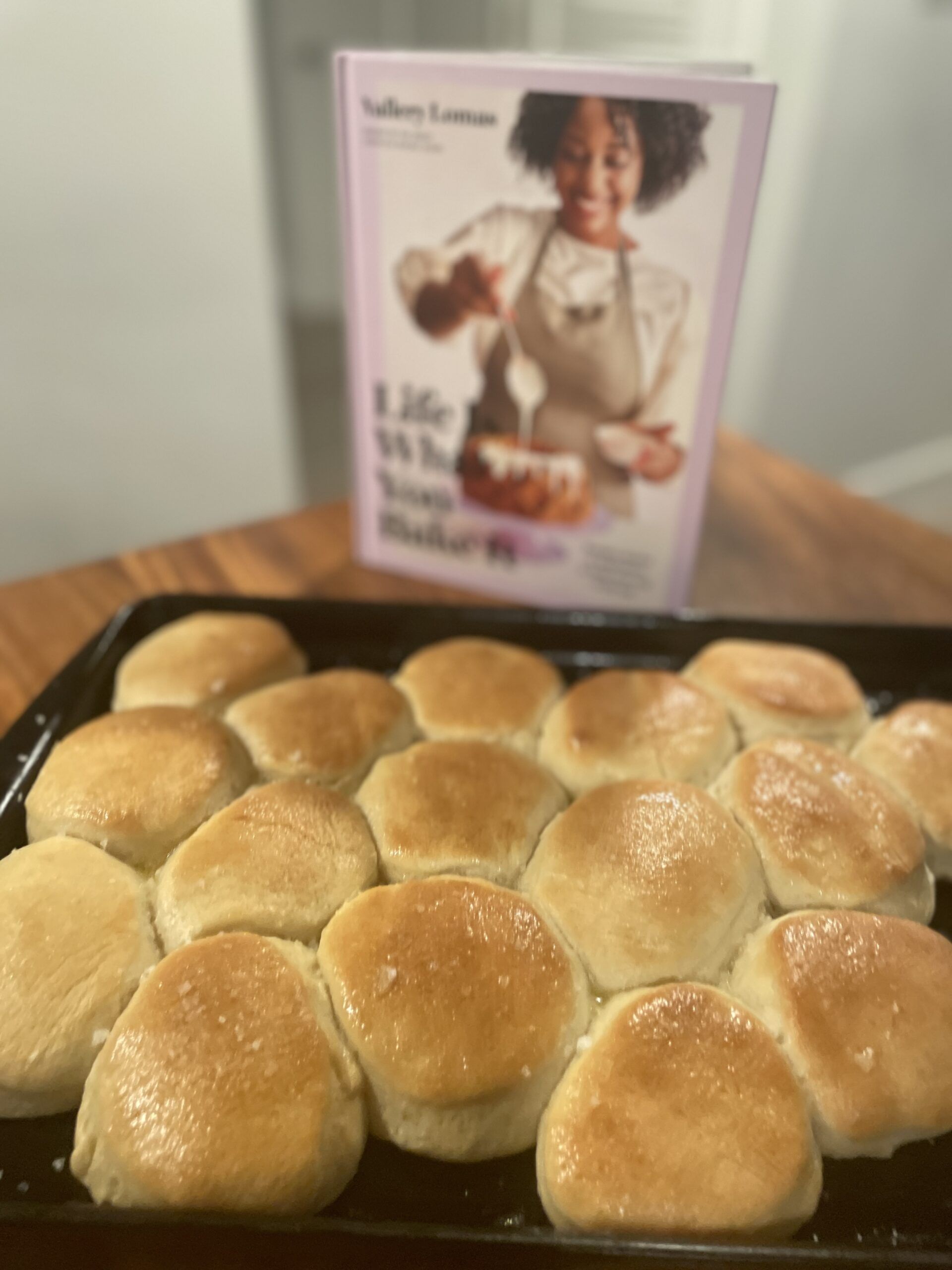 Vallery Lomas's Dinner Roll Scores
Taste: 4/5 — Buttery and delicious, with just enough sweetness to make you come back for more.
Texture: 2.5/5 — They didn't rise as much as they should have, making them a little dense.
Appearance: 2/5 — Shaping them into balls would have made the rolls more rounded and evenly risen.
Leftoverability: 4/5 — The buttery topping kept these moist and flavorful for days after baking.
Difficulty: Easy — The cookie cutter method did make for a faster and simpler process, even if it kept them from their full rising potential.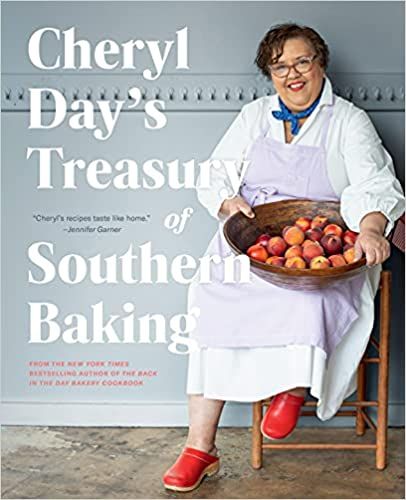 Restaurateur and visionary baker Cheryl Day, owner of Savannah's Back in the Day Bakery, has a habit of collecting old Southern cookbooks. That collection certainly informed her impressive Treasury of Southern Baking, which has become one of my most beloved, trustworthy cookbooks. With hundreds of recipes for every Southern classic you can imagine, it's full of traditional techniques, clear instructions, and useful historical information. When I want to try baking something I've never made before, Day's cookbook is the first place I look, and I've never — okay, only once — been disappointed.
Cheryl Day's "Queen's Famous Icebox Rolls"
Day's cookbook actually has two dinner roll recipes. The first is for classic buttermilk dinner rolls, but I opted for the second, a recipe from Day's grandmother, Queen. They're icebox rolls, designed so you can bake the first half for Sunday dinner and refrigerate the rest of the unbaked rolls for later in the week. Their secret ingredient is leftover mashed potatoes, which, in addition to fitting a waste-not-want-not cooking style, provides potassium and starch to help the yeast rise and create a moist, delicate crumb. They're topped with an egg wash for a shiny golden crust.
From the moment I took these out of the oven, I could see why they have "famous" in their name. They looked perfectly golden, light and fluffy, and smelled absolutely incredible. And from the first bite, I knew these rolls were a recipe I would return to again and again. I wouldn't necessarily guess, based on the flavor, that they include mashed potato, but I certainly believe the potatoes contributed to how well they lasted over several days.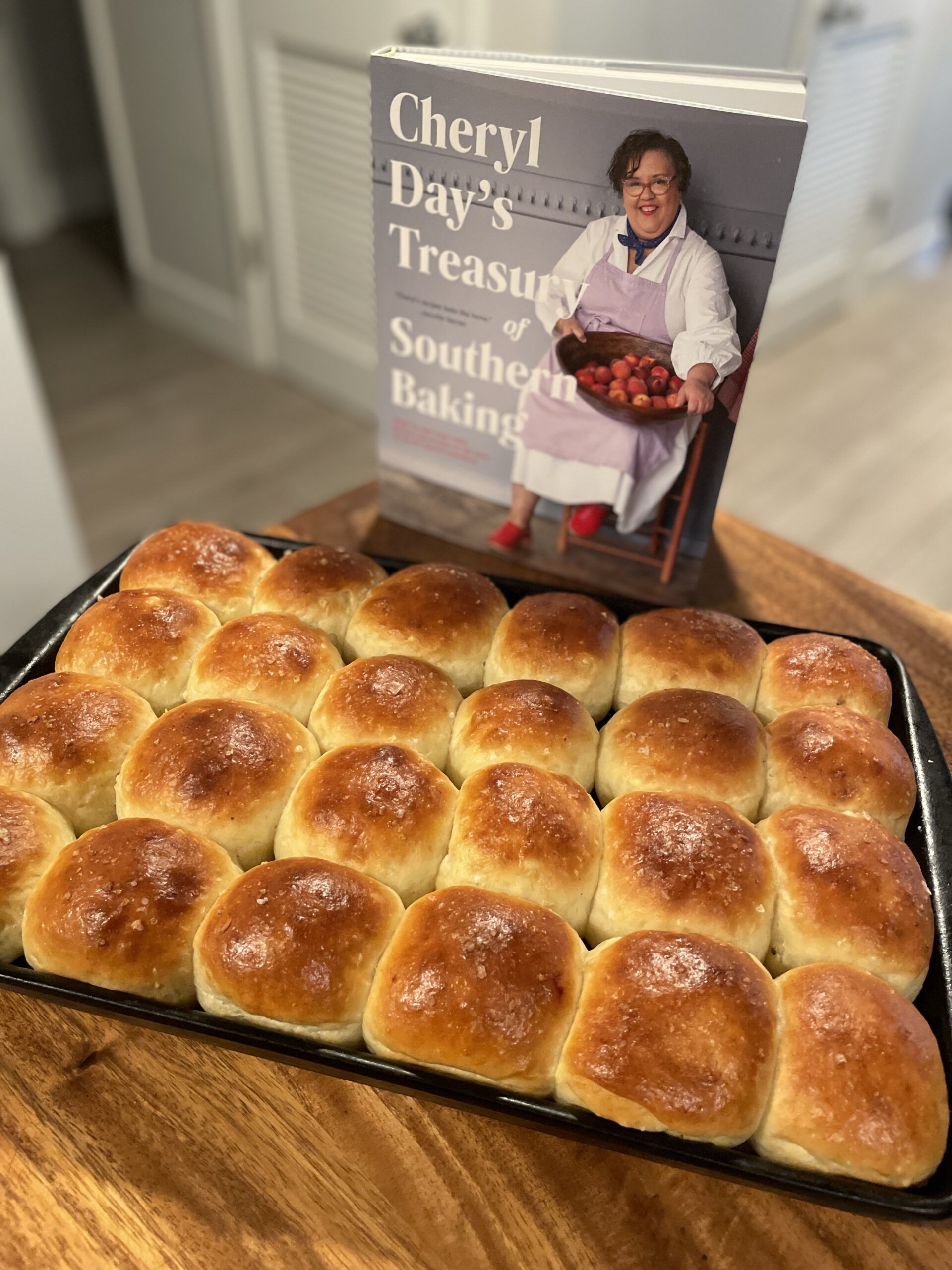 Cheryl Day's Dinner Roll Scores
Taste: 5/5 — They taste just as wonderful as they smell. I would bottle that scent and wear it as a (weird but awesome) perfume.
Texture: 4/5 — Perfectly light and fluffy. The mashed potato left some small chunks that didn't fully incorporate into the dough but didn't stand out too much while eating.
Appearance: 4.5/5 — See above about potato chunks, but they rose evenly and have a lovely golden color from the egg wash.
Leftoverability: 5/5 — They stayed seriously delicious for days!
Difficulty: Easy — The potato speeds up the rise and makes for extra light and fluffy rolls without tricky techniques.
If you've seen Carla Hall on Top Chef, The Chew, or her many Food Network appearances, you know she's a ray of sunshine in an apron. Her dishes combine traditional soul food with innovative flavors and techniques in a way that honors her culinary heritage and looks toward the future. Her cookbook takes a similar approach to food, with special attention to fresh ingredients and flavorful produce. I've tried an array of dishes from the book, and they've made for some truly memorable meals I've been proud to share with my loved ones. Even better, Hall's personal stories are tucked into the recipes, making it feel like she's right there with you in the kitchen.
Carla Hall's "Sweet Potato Rolls"
Hall also shares two dinner roll recipes in her cookbook. The second, which I'd like to try someday when I haven't already eaten rolls for every meal for several weeks running, is Benne (sesame seed) Clover Leaf Rolls. But after the delicious result of Cheryl Day's potato-infused rolls, and with Thanksgiving on the brain, I opted for Hall's Sweet Potato Rolls. Hall promises tender, squishy rolls with a slight orange tint. They call for half a cup of mashed sweet potato mixed into the dough.
The dough itself is super moist, making it a little hard to handle. Hall instructs readers to coat their hands in butter before shaping the rolls, which helped avoid stickiness, even if it made its own kind of mess. She also has a unique ball-shaping method of pushing the dough through a circle made by your thumb and forefinger, which was a handy technique. But in the end, I think the rolls needed more flour to better hold their shape and get an ideal rise. I also wished more of the sweet potato flavor came across. The rolls have a tiny bit of orange to them visually, but a little more sugar — or even better, brown sugar or honey — could have brought out the sweet potato flavor more.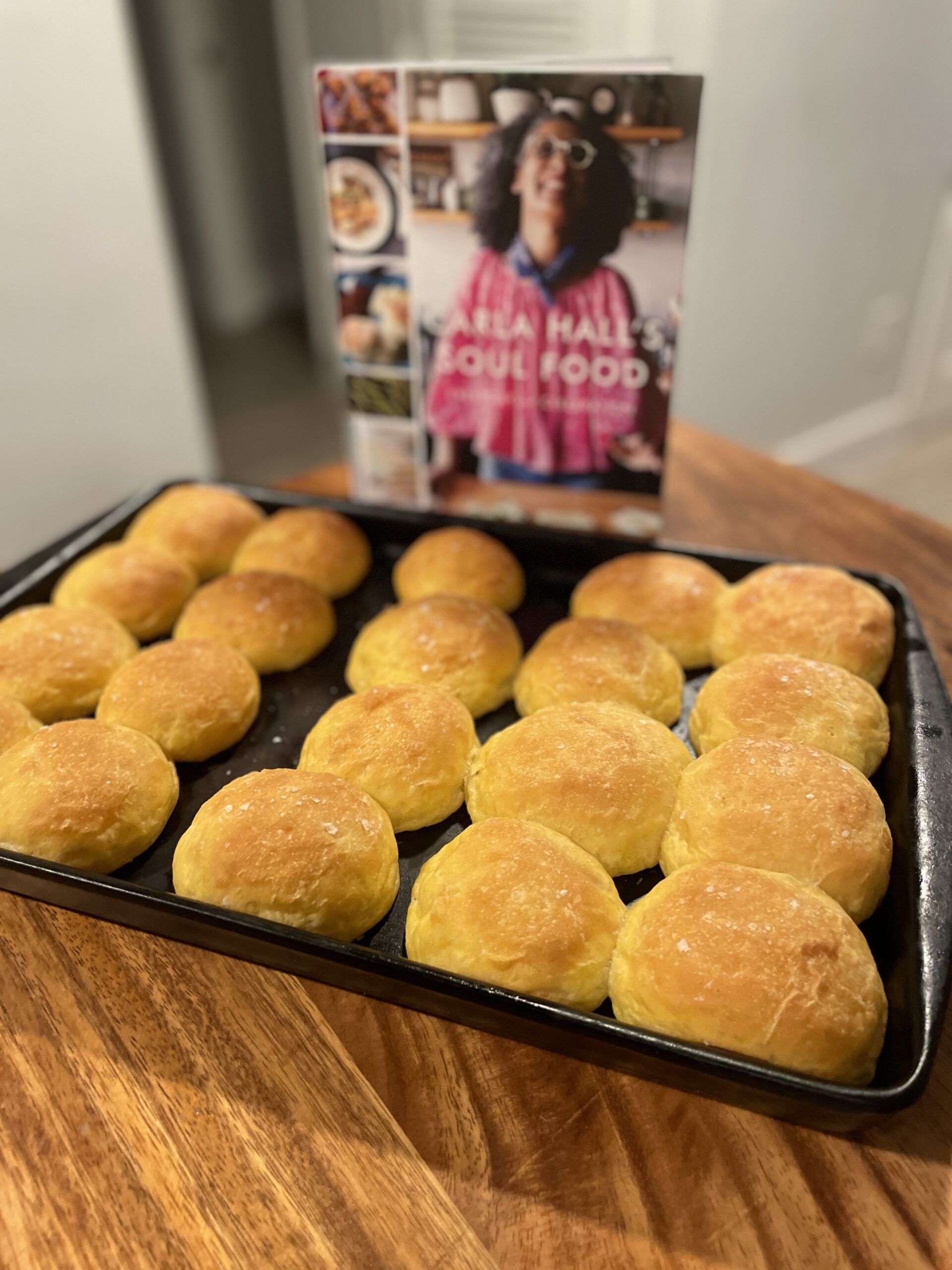 Carla Hall's Dinner Roll Scores
Taste: 3/5 — Not bad, but a little more sweetness and/or sweet potato could have brightened the flavor.
Texture: 4/5 — Really fluffy and moist, but almost too soft. Like, I dipped a little in some soup, and it dissolved immediately.
Appearance: 4/5 — Nice little orangey rounds. I would have placed them closer together than recommended in the recipe so they would help each other rise more.
Leftoverability: 5/5 — They're almost better once they've dried out for a day or two since they started so pillowy soft.
Difficulty: Moderate — The sticky dough makes them a little more challenging to handle, but it is still an approachable recipe with unique roll-shaping methods.
Gemma Stafford is a pastry chef and cookbook author who believes there's always a good reason to bake something. Her web series Bigger Bolder Baking has a big following, and she's brought her recipes to even more home bakers in her cookbook. It's a wide-reaching collection of recipes with something for every skill level and occasion. In the recipes I've tested, I've frequently been surprised by the simplicity of her recipes and worried her shortcuts would have negative impacts on the final dish, but she's proved me wrong time and again. It's now a cookbook I thoroughly trust for dishes with simple instructions and a big impact.
Gemma Stafford's "Hawaiian Sweet Rolls"
No store-bought roll comes close to the deliciousness of King's Hawaiian Rolls, or as we called them in Arkansas when I was growing up, funeral rolls. (Sounds morbid, but everyone from the South knows funerals have the best food.) Stafford promises similarly buttery, sweet, tender rolls with her Hawaiian Sweet Roll recipe. The recipe, as I've come to expect from Stafford, is super simple, and it came together easily.
The rolls have a few interesting ingredients: pineapple juice, honey, vanilla extract, and white vinegar. The scent while these were baking was absolutely incredible. The biggest surprise for me, especially considering the glossy golden rolls in the recipe's picture, was that Stafford doesn't call for any kind of egg wash or butter topping. My rolls didn't come out quite as mouthwateringly golden as the picture, and they turned rather crumbly after a couple of days without anything to help the crust stay moist. But the taste. My god, on day one, they were perfection.
Gemma Stafford's Dinner Roll Scores
Taste: 5/5 — The complexity of the pineapple juice, vanilla, honey, salt, and vinegar made these delightfully savory and sweet.
Texture: 4.5/5 — These were wonderfully soft on day one! An egg wash or something on the top of the rolls would have made them perfect.
Appearance: 4/5 — I want the glossy beauty of the picture, which I couldn't achieve without some kind of topping, but they are nicely shaped and uniformly golden.
Leftoverability: 2/5 — Amazing on day one, good on day two, but dried out by day three.
Difficulty: Easy — This is a great recipe for bread beginners.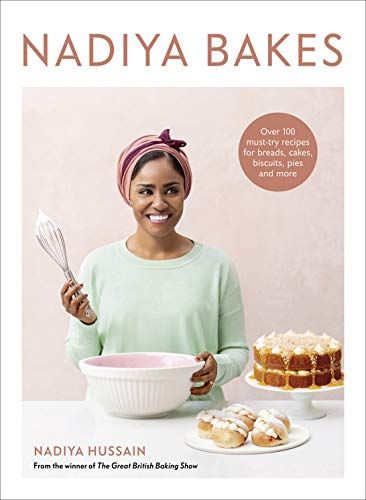 Nadiya Hussain first entered viewers' hearts as the winner of The Great British Baking Show's sixth season. Since then, she's expanded her love of baking in many directions, including in her hit Netflix series Nadiya Bakes. This cookbook is a companion to that show, with recipes she shares on the screen plus plenty of new dishes to explore. It's full of inventive, indulgent dishes with bright flavor combinations, accompanied by personal stories for fans to enjoy. From easy weeknight dinners to please the whole family to show-stopping celebratory desserts, it's got something for everyone.
Nadiya Hussain's "Honeycomb Rolls"
Hussain's dinner roll recipe is, admittedly, not a practical pick for your Thanksgiving spread. However, I was so surprised by the ingredients and flavor combinations that I had to give it a try as a wildcard for this Cookbook Showdown. They're soft rolls with a sweet filling made of mascarpone cheese, crumbled honeycomb candy, tahini, and sesame seeds. The rolls are topped with more sesame seeds and honeycomb, making them a beautiful, rich treat.
Making honeycomb candy involves caramelizing sugar and mixing in baking soda for a light, airy, bittersweet result. It's a little tricky, but I've made it before, so it came together just fine. The dough and the filling also turned out as expected. Where things took a turn was during the second rise, after I'd filled and shaped the rolls. I could see that the moist filling was beginning to break through the tops of the dough. And when I baked them, they went even more off the rails. Filling burst out from all directions, creating a burnt sugar lava. They smelled, honestly, incredible. But I didn't get the beautiful result I hoped for. And the rolls that didn't explode while baking absorbed their filling, so in place of a creamy center I got burnt sugar and sesame seeds in a mostly empty pocket. Unfortunately, the rolls themselves didn't have much flavor, and with the disappearing filling, they were surprisingly bland.
Nadiya Hussain's Dinner Roll Scores
Taste: 2/5 — They mostly taste like bland rolls with burnt sugar and the occasional nuttiness of sesame seeds. The mascarpone, unfortunately, got entirely lost.
Texture: 2/5 — The ones that didn't explode absorbed the filling, making them dense and chewy.
Appearance: 3/5 — The toppings have some style, but too many of the rolls look like they were stabbed by evil oven elves.
Leftoverability: 1/5 — They were hardly edible on day one and only got worse.
Difficulty: Advanced — Honeycomb candy is tricky, and this didn't really seem like the best use of it. Mixing it into the filling took away its signature texture, leaving only a burnt sugar taste.
Final Reflections
Testing these five dinner roll recipes was a mixed bag. The highs were deliciously fluffy, and the lows literally explosive. But which roll is the perfect choice for your Thanksgiving table — or any other meal that could benefit from a good bread (which, I'd argue, is every meal)? Before we get to the big announcement, let's take a look at the roll-by-roll:

The winner is…
Cookbook Showdown Winner: Cheryl Day's "Queen's Famous Icebox Rolls"
Mashed potatoes really are the perfect secret ingredient! Cheryl Day's recipe for icebox rolls came out just as promised: light, fluffy, complex, and delicious, with a perfectly golden dome on top. They stayed moist and tasty for days after baking, meaning they'll make for great Thanksgiving leftovers. And if you're already making mashed potatoes for the big day, you'll have the special ingredient on hand.
Cheryl Day's Treasury of Southern Baking has proven itself time and again as a reliable, informative, trustworthy source for hundreds of classic dishes. If you're looking for the perfect holiday gift for a baker in your life, pair this up with a cute apron or cookbook stand, and your recipient won't be disappointed. As for me, I'll be whipping up these delightful rolls this Thanksgiving and for plenty of other special meals.
---