Nonfiction
Cookbook Showdown: The Best Cornbread Recipes, Tested
This content contains affiliate links. When you buy through these links, we may earn an affiliate commission.
Welcome back to cookbook showdown, Book Riot's tastiest feature, where we find recipes for the same dish from four popular cookbooks and test them all to find out which recipe wins. In today's showdown, we're testing four cornbread recipes from cookbooks by restaurateur Cheryl Day, YouTuber Claire Saffitz, reality TV baker Vallery Lomas, and podcaster Nicole A. Taylor. Which cornbread would be the Southern potluck star? Stay tuned to find out!
The History of Cornbread
Cornbread is a classic dish in the American South, but did you know its history goes back thousands of years, well before Europeans arrived in North America? Corn has long been a staple in American food, and Indigenous peoples used it in a variety of ways. Originally, cornbread was made of ground corn, salt, and water. As wheat was difficult to cultivate and store, European colonizers learned about the many uses of corn from Native Americans and integrated it into their cuisine. But like much of America's culinary history, the cornbread we know today was greatly influenced by enslaved Africans, who innovated cornbread with ingredients like eggs, lard, and buttermilk.
Cornbread changed significantly as the technology for processing cornmeal changed in the early 20th century. Traditional stone mills went out of favor when the more powerful steel mills took over the Southern U.S. While the new mills made for finer, more consistent, and more shelf-stable corn meal, it also meant much of the corn kernels were sorted out, eliminating much of the flavor, sweetness, and nutritional value. That change led bakers to begin adding leaveners like baking soda, additional wheat flour, and sugar or honey to imitate the flavor and texture of cornbread made from stone-ground cornmeal. This is important context to understand in today's raging debates over whether or not sweetener should be added to cornbread.
Cornbread Basics
So what does a modern cornbread recipe look like? In the most basic recipes, they tend to include cornmeal, salt, eggs, milk or buttermilk, and some type of fat like butter, oil, or bacon drippings. For a lighter, airier texture, many recipes also include wheat flour and baking soda. And sugar or honey, though a controversial addition, can bring out the corn flavor.
Cornbread is wonderfully versatile, and many different add-ins can be considered. Some recipes add fresh corn kernels or creamed corn. Others include onions, jalapeño, bacon, cheese, or other flavorful ingredients. For this cookbook showdown, I tested some classic recipes and some that experimented with additional ingredients.
Traditional Southern cornbread is often baked in a cast iron skillet. This helps create an even, golden crust and soft interior. If you don't have cast iron cookware at home, don't be afraid of trying other oven-safe heavy bottomed pans or stoneware. Cornbread is forgiving!
Now, let's get to the good stuff.
Cookbook Showdown: Best Cornbread Recipes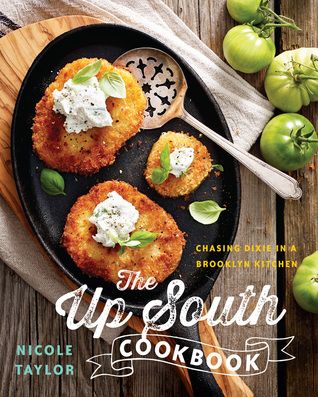 Nicole A. Taylor is a food writer and podcaster originally from Georgia, now located in New York. She had a complicated history with her Southern roots, but moving up North gave her a new appreciation and perspective on the flavors she grew up loving. In this cookbook, she reclaims the classic Southern ingredients and dishes of her youth, but also gives them a forward-thinking twist. The recipes are simple and straightforward, and stories from Taylor's family and experiences give it a personal touch.
Nicole A. Taylor's Cornbread
As debates still rage about what should and shouldn't be included in a "traditional" cornbread recipe, I thought I'd start with this recipe that sticks to the basics. Taylor's recipe has no added wheat flour or sweetener. It relies on the cornmeal for flavor, with an optional add-in of pork crackling pieces (similar to pork rinds, but with extra fat). It's baked in a cast iron skillet. So how did this classic recipe taste?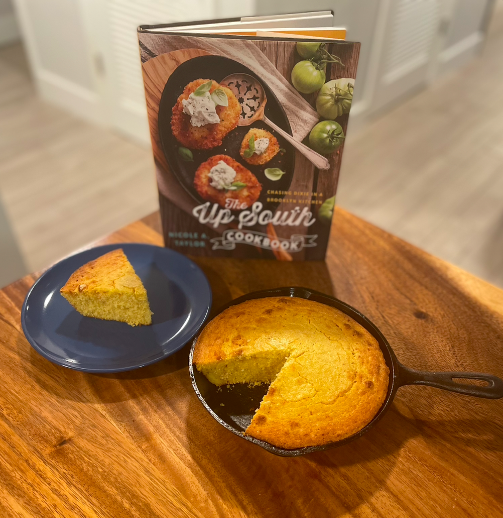 Nicole A. Taylor's Cornbread Scores
Appearance: 4/5 — Great browning, gentle rise, and definitely appetizing, although the pork crackling created some inconsistency on the top.
Taste: 3/5 — Honestly, I had to grade hard for this, as all the recipes turned out really well. This one had the least corn flavor, but I would totally enjoy using it to sop up the sauce in a big Southern meal.
Texture: 2.5/5 — This was definitely in the realm of normal for cornbread, but without the added flour, it was denser and crumblier than the other recipes. I didn't love the chewiness of the pork crackling and don't think it contributed much to the flavor.
Difficulty: Easy — With a short list of ingredients and only a few steps, it doesn't get much easier than this.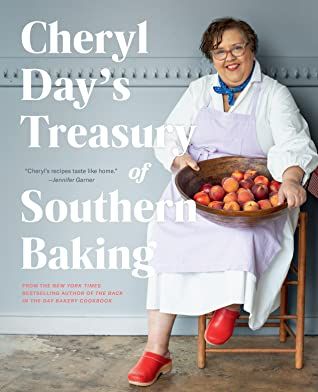 I've been completely obsessed with this cookbook since I first cracked open the cover. Cheryl Day is a restaurateur and culinary visionary from Savannah, Georgia. In this cookbook, she focuses on classic baked goods from the Southern U.S. — and particularly on how those dishes were shaped by enslaved people. It's packed with hundreds of recipes, and it includes tips to help you up your baking game whether you're a new or experienced baker. I've made a handful of recipes from this book so far, and every one has turned out wonderfully. When I decided to tackle a cornbread Cookbook Showdown, I knew Cheryl Day would have my back.
Not only did Cheryl Day have a cornbread recipe; she also had a cornbread recipe with fresh sweet corn along with recipes for cornmeal griddle cakes, sweet honey corn muffins, and roasted jalapeño corn sticks. What a wealth of options! I looked through all of them and decided to try the cornbread with fresh corn.
Cheryl Day's Sweet Corn Cornbread
This is a classic recipe of the flourier and sweeter variety, with all the basics one would expect. It's sweetened with sugar and honey, plus the natural sweetness in the fresh corn. The biggest surprise for me was that it's baked in a baking pan instead of a cast iron skillet. I used a stoneware pan and got a great golden crust. Take a look at the results.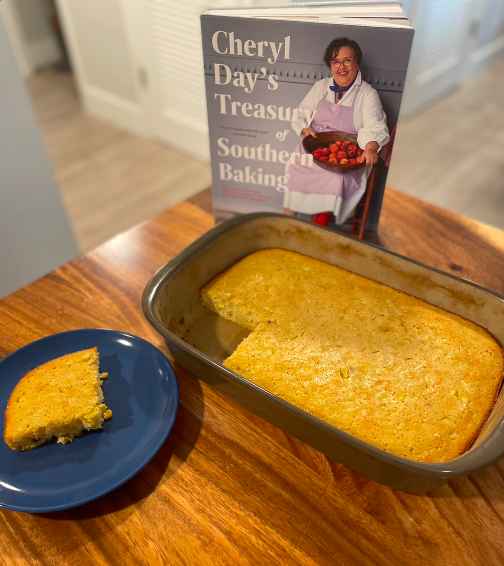 Cheryl Day's Cornbread Scores
Appearance: 4.5/5 — It's got a nice golden yellow color and cut out of the pan cleanly. What more can you ask for?
Taste 5/5 — Absolutely delicious! If you're on team no-added-sugar-in-cornbread, you might not love the sweetness of the sugar and honey, but I think it created a great blend of savory and sweet.
Texture: 4/5 — It's got the soft cakey texture I expect from cornbread, although it doesn't have quite the crispy crust you would get from cast iron. The fresh corn kernels gave it a nice added chew.
Difficulty: Easy — This recipe is laid out clearly and simply. It's a great choice for beginners.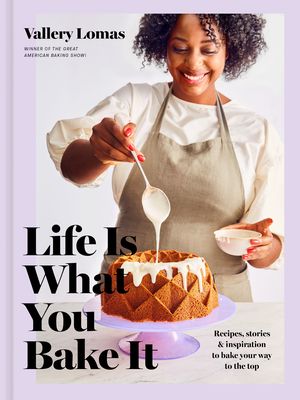 You may not know Vallery Lomas, but you absolutely should. She was the winner of the Great American Baking Show, but her season didn't air because of sexual assault accusations against one of the hosts. I'm still mad on Lomas's behalf, as she never got the fame she deserves. She spends part of this cookbook exploring how she persevered after that blow and found a way to live her baking dreams. The recipes in her book are heavily influenced by her family's most beloved dishes, and the ones I've tried certainly have a lovely taste of home.
Vallery Lomas's Hot Skillet Cornbread
Knowing that Vallery Lomas grew up in Louisiana, I figured she'd have a standout cornbread recipe. In the narrative before the recipe, she shares that she grew up playing around with Jiffy corn muffin mix, experimenting with different ingredients and techniques. This eventually led to her own unique cornbread recipe. The list of ingredients is very classic, with the addition of creamed corn for texture and flavor. It also uses an interesting technique of preheating the oven with the butter in a cast iron skillet in it. This heats up the pan and allows the butter to brown a bit. Here's how Lomas's cornbread turned out.
Vallery Lomas's Cornbread Scores
Appearance: 4/5 — The extra melted butter in the pan created a bit of a strange lip on the top of the bread, but otherwise, this is mouth-wateringly perfect.
Taste: 4/5 — This was absolutely delicious, but it didn't have the strongest corn flavor and was a bit dense. The creamed corn was a nice touch and certainly easier than finding fresh corn.
Texture: 3.5/5 — It was a smidge dense and crumbly, but still within a very normal range for good cornbread.
Difficulty: Easy — Melting the butter in the cast iron skillet saves a step, and the creamed corn adds extra flavor and texture without having to prep fresh corn. The hot skillet can be a challenge for young bakers, but otherwise this is a great recipe for young, old, beginner, and experienced chefs.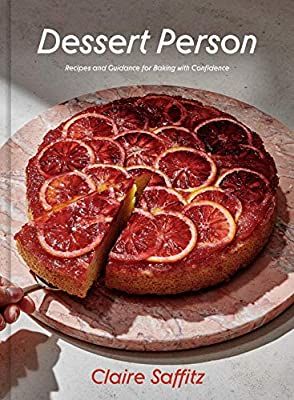 Claire Saffitz makes some of the most helpful baking videos on the internet, and you may have also encountered her recipes in The New York Times cooking section or on Bon Appétit. She does a great job of making challenging baking techniques approachable for home bakers, from croissants to challah to croquembouche and beyond. Her cookbook is full of modern twists on classic desserts, and it has some very ambitious recipes in addition to simpler dishes.
Claire Saffitz's Loaded Cornbread
I expected Saffitz to have her own take on cornbread in Dessert Person. In fact, she has two: brown butter corn muffins and loaded cornbread. I opted for the latter, which takes classic cornbread and adds bacon, scallions, jalapeños, cilantro, and fresh corn. That's practically a whole meal in one skillet! Saffitz is the first to admit that her recipe is "heresy to a Southerner," but some traditions are meant to be broken.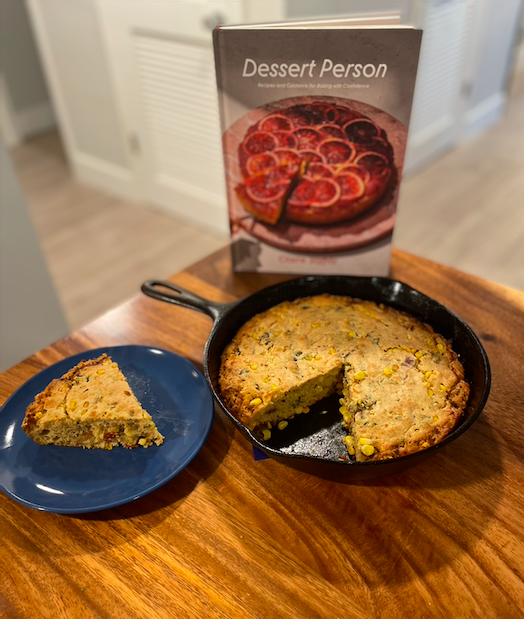 Claire Saffitz's Cornbread Scores
Appearance: 4/5 — Golden brown and brimming with fillings, it was love at first sight for me and this cornbread.
Taste: 4/5 – The bacon, jalapeño, scallions, and fresh corn made for a well-rounded flavor. At first, it didn't taste much like cornbread to me, but I found that the flavor was even better on the second day.
Texture: 3.5/5 — This was a very cake-like cornbread. Soft and fluffy with added chew from all the mix-ins, it was great, but not exactly what I would expect from cornbread.
Difficulty: Medium — Cooking all the additional ingredients makes this a little trickier than your average cornbread, but it's certainly worth the trouble.
Results
I'll be honest: This was a tough showdown. Every cornbread recipe I tried was well-written and turned out really well. Each had its place. If you like a simple, savory cornbread, Nicole A. Brown's dish will win you over. If you prefer a sweeter cornbread, Cheryl Day and Vallery Lomas's recipes are both delightful. If you want cornbread with lots of mix-ins to function as a meal in itself, look no further than Claire Saffitz's cookbook.
I think the biggest thing I learned in this Cookbook Showdown is that you can measure a cookbook by the strength of its cornbread. It's a simple and versatile dish, and seeing how a chef approaches it can tell you a lot about how much they stick to tradition or dare to experiment with their recipes. It can show you if that cookbook author has a bit of a sweet tooth, enjoys adding fresh ingredients, or likes to find creative shortcuts. And as cornbread recipes often get passed down through the generations, you can get a peek into that chef's culinary family history.
But I didn't come here to make cornbread friends; I came here to pick a winner. So without further ado, I present to you…
Winner: Cheryl Day's Sweet Corn Cornbread
This cornbread was absolutely delicious, and I think the fresh corn gave it the extra boost to put it in first. It's got range; it would make a great accompaniment to barbecue, chili, fried chicken, or pretty much any Southern favorite dish. After reading up on the history of cornbread, I have to admit that I fall on the sweetened side of the debate. Adding a touch of sugar or honey makes the corn flavor shine, and it probably comes closer to the sweetness of traditional cornbread before milling practices removed more of the sweet corn taste from shelf-stable cornmeal.
Yet again, Cheryl Day's Treasury of Southern Baking proves it's a must-have cookbook. But will it come out on top on our next Cookbook Showdown? Stay tuned to find out!
Until then, check out more Cookbook Showdowns from Book Riot:
Cookbook Showdown: Best Waffle Recipes
Cookbook Showdown: Best Pineapple Upside-Down Cake Recipes