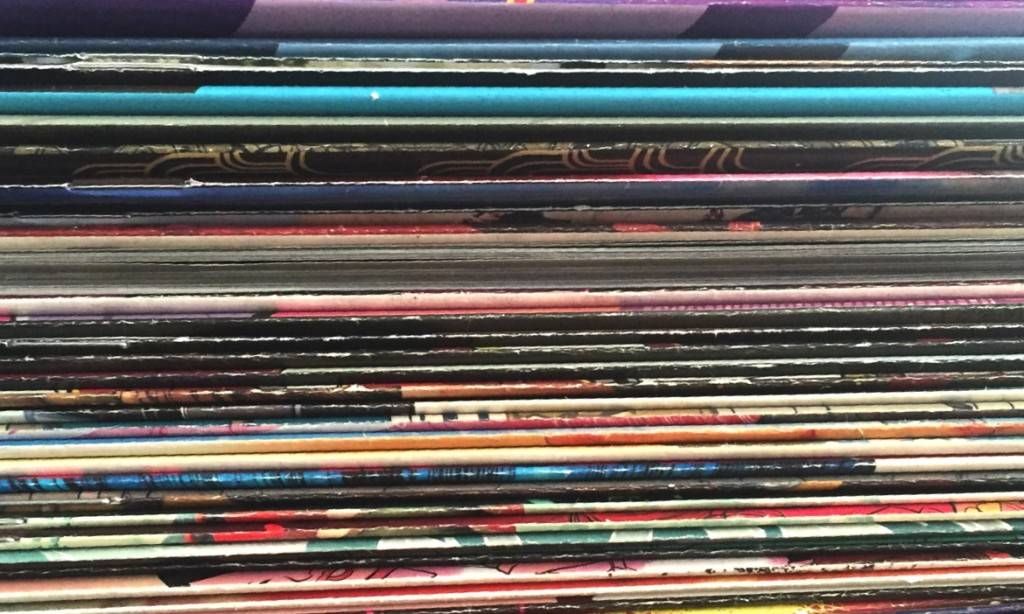 This content contains affiliate links. When you buy through these links, we may earn an affiliate commission.
Did you know we have a sister site about all things comics? Check out more from Panels here!
____________________
Conversion Stories asks Book Riot readers what book made them consider trying out a new book format or genre. Last time, we talked about the audiobooks that converted us.
When my roommate handed me the comic book, I wasn't sure what to do with it. It was supposed to be a joke. We had seen Avengers together, and I knew nothing about Marvel anything, but I walked out of that movie theater thinking that that Hawkeye guy really was something. When Christine bought me the comic, it was, more than anything, about my giant crush on Jeremy Renner.
I didn't read comics. I read, you know, real books. Christine said that she read had read this issue, and it was actually pretty great. But, you know, Christine already read comic books, so of course she liked it.
I read it to be polite, because it was a gift and I didn't want to hurt Christine's feelings, and Jeremy Renner had that way of really looking like he cared. (This was before Renner said a lot of stupid things during press junkets, back when we still all believed that he was really just a sad English bulldog who wanted to build nice houses and talk about your feelings.)
When I opened the comic, I was immediately blown away by David Aja's artwork. I had this sort of Belle vs. Gaston idea that including pictures in a book made it lesser, somehow. For babies or French huntsmen who decorate with antlers. It hadn't occurred to me that pictures would add to the experience, that the artwork and the words could work together to tell a fuller story. My prejudices immediately melted away. I read the whole Fraction/Aja Hawkeye run and mourned it when it ended.
Now I make a comic book store run once a month or so for Squirrel Girl, Hawkeye, and Patty Walker AKA Hellcat, catch up with Boom Comics on Hoopla, and check out new trades from my library. I can get some backstory on my favorite Marvel movies, and make snide comments about the DC ones. Just like artwork makes comics richer, comics have made my reading life richer.
Since I'm always interested in hearing other people's conversion stories, I decided to ask Rioters and Panelteers to tell me what got them into comics. If you're already a comics reader, here's a great list of recommendations. If you're not into comics, maybe their stories can convince you to check them out.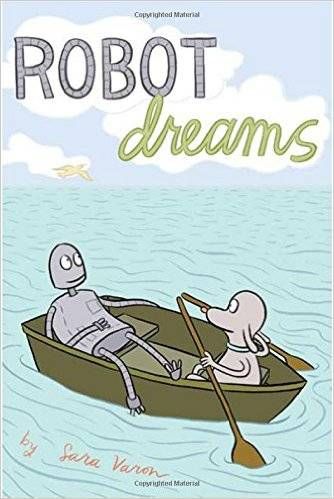 Robot Dreams by Sara Varon
I loved reading Garfield comics when I was younger. I was the cliche kid at the library who would check all of those books, as well as all the Family Circus, every time I came in. But after elementary school, comics fell to the wayside for me; it wasn't that I didn't think they were good, but rather, I didn't prioritize them.
One morning while attending grad school, I was wandering Book People in Austin — a thing I often did on Saturdays since I could get there by bus and make a day of it. Their comics and graphic novels section took up real estate right by the staircase to go upstairs where the non-fiction I gravitated toward was shelved. It was one book spine that caught my eye, with the title Robot Dreams staring at me. I picked it up, flipped through the wordless comic, and decided to buy it.
I'm not much of a rereader, but I've read and reread Varon's comic so many times since I've owned it. Part of it is her beautiful and approachable art. Part of it is that the story is one that kills me every time I read it. It's not overdone, it's not cliche, and the sweetness of the art doesn't overpower the story itself. I immediately needed more Varon, which led to wandering further into the world of comics and graphic novels. I found a sweet spot in graphic memoirs, which remains one of my favorite formats around.
–Kelly Jensen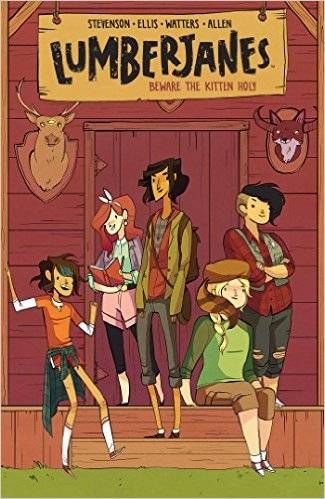 Lumberjanes by Noelle Stevenson, Grace Ellis, Brooke A. Allen
I tiptoed my way into graphic novels right after college when I fell into a nasty reading slump. I was afraid of comic books, because the whole superhero thing has never been a trope I followed and I thought comic books were only, like, Superman. But then I listened to a bunch of Book Riot podcasts and heard repetitive love letters to Lumberjanes. I found 'em on my library's OverDrive collection and spent an afternoon singing about friendship to the max as I read as many issues in one sitting as I could. Now I get SO EXCITED about fun superhero girl comic books. Like Squirrel Girl. Yes.
— Ashley Holstrom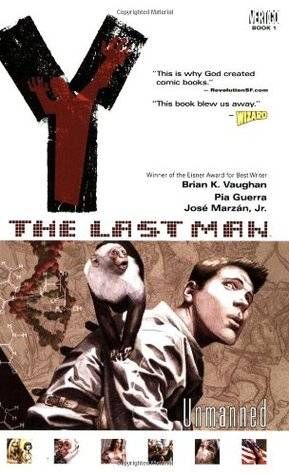 Y: The Last Man by Brian K. Vaughan et al
Several years ago, a friend of mine worked at Fantom Comics in DC, and our schedules were such that the best time to hang out with her was to visit at work. We could talk about things while she worked, and I could explore a medium that I was pretty unfamiliar with. The first time I visited, we talked about the type of things I was interested in, and she pointed me towards a few Marvel comics, which I would pick up eventually as trade paperbacks, and Y: The Last Man. The idea of both some weird apocalyptic event and a world suddenly run by women was super intriguing, and I was pulled into the story right away. The next time I visited (the next weekend) I think I bought the next three. I made it through the full ten volume trade set in record time, and was able to have lots of really interesting conversation on friend visits. I knew that there was a range of styles and levels in comics, but I hadn't realized that there were stories like this–though I should have. And of course, I will now read whatever Brian K. Vaughan puts in front of me.
Y wasn't my first comic, but it was definitely the one that got me into comics.
Flaky Pastry by Félix Lavallée
I got into webcomics two years ago when my interest in Japanese manga has lessened. I had been reading various articles about indie comics and webcomics and I thought webcomics would be great to get into since I was a broke college student and all I needed was internet. I created a Comic Rocket account and was browsing the fantasy section when Flaky Pastry caught my eye. Soon I was hooked into the crazy adventures of an elf, a goblin, and a cat-girl who were all roommates. I sat there for hours reading hundreds of pages laughing and having fun with these characters. After that, I started reading more webcomics & made my way into indie comics so I'm glad I gave Flaky Pastry a chance.
– Latonya Pennington
Sandman by Neil Gaiman et al.
My first foray into comics was during a family vacation to Vancouver Island when I was a young teen. We were visiting my cousins who are giant nerds (love you guys), and when I wanted to stay inside and read instead of walking along the beach, they gave me some Sandman comics to read. I absolutely devoured them, and at the end of the vacation they gave me the Sandman Special #1: The Song of Orpheus to keep me occupied on the plane. The mix of classic myth with original characters got me to buy into the story, but I learned with this comic what beautiful tragedy you can express with art. Death's face when she tells her nephew "I also have things to do" kills me every time I reread that issue.
– Emma Lawson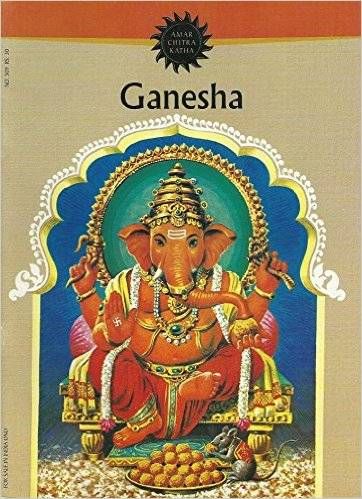 Ama Chitra Kathra
Our family had a huge collection of comics from India, which were all stacked on various bookshelves. These comics, printed in English and including footnotes on what items were like "Channa" and architectural "lime paste," included tales of mythology and quite an amount of violence. I learned a lot from them, especially when I moved on to Tinkle Digest which had stories about science, history and physics. I wish we still had the Mahavira and Buddha stories, since they are quite hard to find, but reading of a married god couple's feuds over their son Ganesha is quite refreshing.
–Priya Sridhar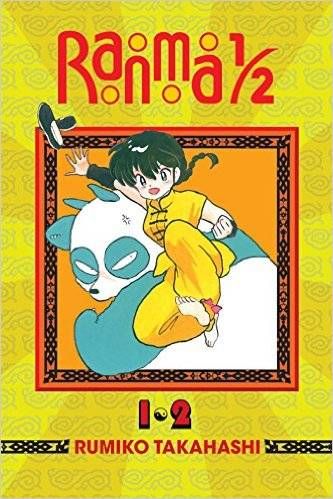 Ranma 1/2 by Rumiko Takahashi
I grew up on Archie, Nintendo Power comics, and the funny papers, but most of comicdom flew over my head and I was blissfully separate from it. Beginning in high school, I would meet up with friends in the afternoon at a nearby comics and card games shop, where the racks and racks of comics continued to unimpress me as we played Magic: The Gathering in the back. One day, the cover to an issue of Ranma ½ caught my eye, and the story featured an teenage boy who could turn his negative feelings into a wave of energy. His name was Ryoga Hibiki, and his misadventures throughout the series (he's one of several rivals for the protagonist) were catnip for my adolescent soul. That was the first time I consciously got into manga, as well as shipped my first couple. Ryoga's sense of direction is so poor that he is perpetually lost, so who better for him to fall for than Ukyo Kuonji, who pulls an okonomiyaki cart everywhere? They can find love and profit while wandering the world!
–Thomas Maluck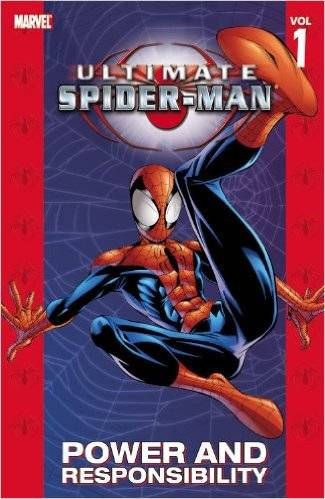 Ultimate Spider-Man by Brian Michael Bendis and Mark Bagley
The thing about talking about how I got into comics is that I feel like I've always loved superheroes, in one form or another. I think I blame my dad. He wears a love of Spider-Man, Superman and Batman on his sleeve and I'm pretty sure he just passed it on to me. When I was young, I'd sit immersed in front of the TV to watch the 90s animated shows of those characters and it blossomed in me a deep-seated love for the characters that sparked into an obsession when I found myself with a VHS copy of Sam Raimi's Spider-Man. That movie changed my life and I remember needing and searching for more Spider-Man material to consume until I finally found the first issue of Ultimate Spider-Man on the magazine shelf in a petrol station.
It was a strange, chance encounter where I just happened to find the magazine that had Spider-Man on the cover and it turned out to be exactly what I needed: the first issue of a brand new universe focusing on retelling stories from the Marvel Universe in a more contemporary fashion. Sure, the Ultimate Universe didn't quite pan out, but that first Ultimate Spider-Man series paved my path into comics. It was unique, it was dynamic and it was emotional and took every preconceived idea I had about these characters from TV shows and films and create a long-form soap opera out of their lives. I was hooked.
Soon after I started grabbing up the deluxe hardcover collections and devouring ever oversized page. From there, I started branching out into other collections until I started filling my shelves with those and soon after I delved into reading single issue until I found myself… well, here. For every bad comic experience I've had since then, the wonder and joy with which I consumed every page of Ultimate Spider-Man like it was the last thing I could ever do is what I remember every time I need a reminder of why I love comics.
–Alice W. Castle
DC's New 52 Launch, Various
Oh gosh, I kinda feel embarrassed saying this out loud, knowing now what it did to characters and how fans felt about the relaunch, but the New 52 is what finally got me hooked on comics. I had been reading comics from the library on and off for a while, but I didn't understand the difference between graphic novels, collected trades, monthly comics and how it all worked together, and I didn't bother trying to figure it out. But then in 2011 DC decided they were going to tear everything down and build a new jumping-on point, and my brother decided he was gonna jump on with them. He started bringing a stack of comics home every Wednesday, which I then stole and read, and I finally understood that I could get a piece of a story and characters, told with words (which I love) AND PICTURES (which I also love!), every frickin' month. Yes, please. Now it's several years later, I don't have a single DC title on my monthly pull list (although this reminds me I need to pick up the second volume of Gotham Academy soon), but I wouldn't have this other pile of fictional friends and stories I love diving into every month if it wasn't for the New 52 Batman, Batgirl, Animal Man, and Swamp Thing.
–Christine Hoxmeier